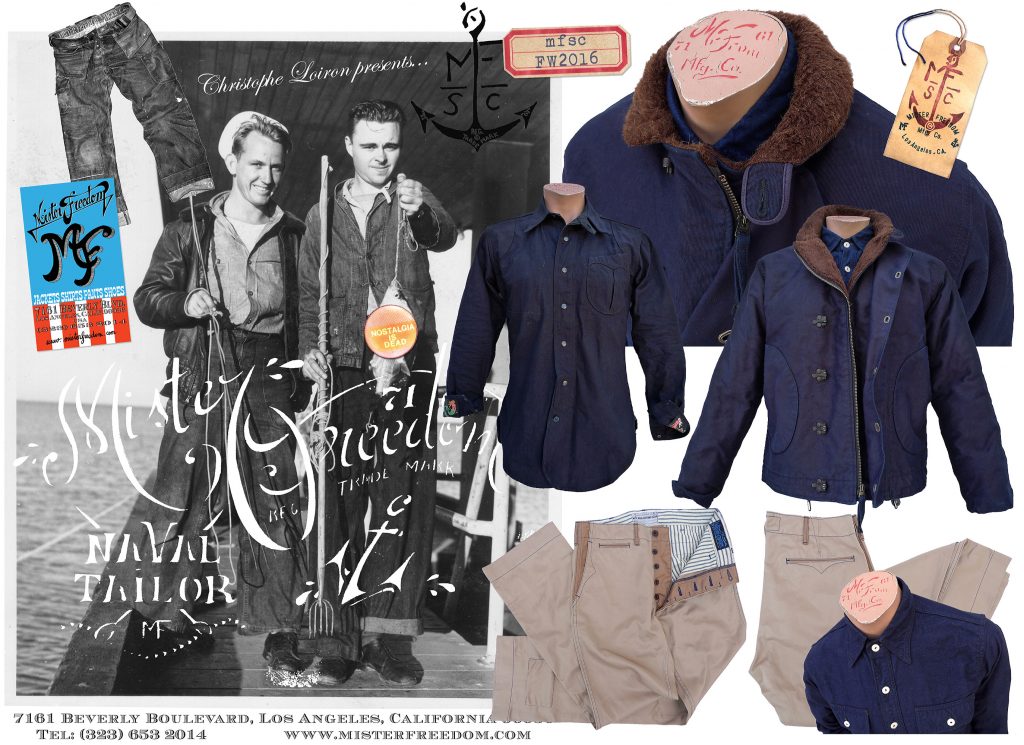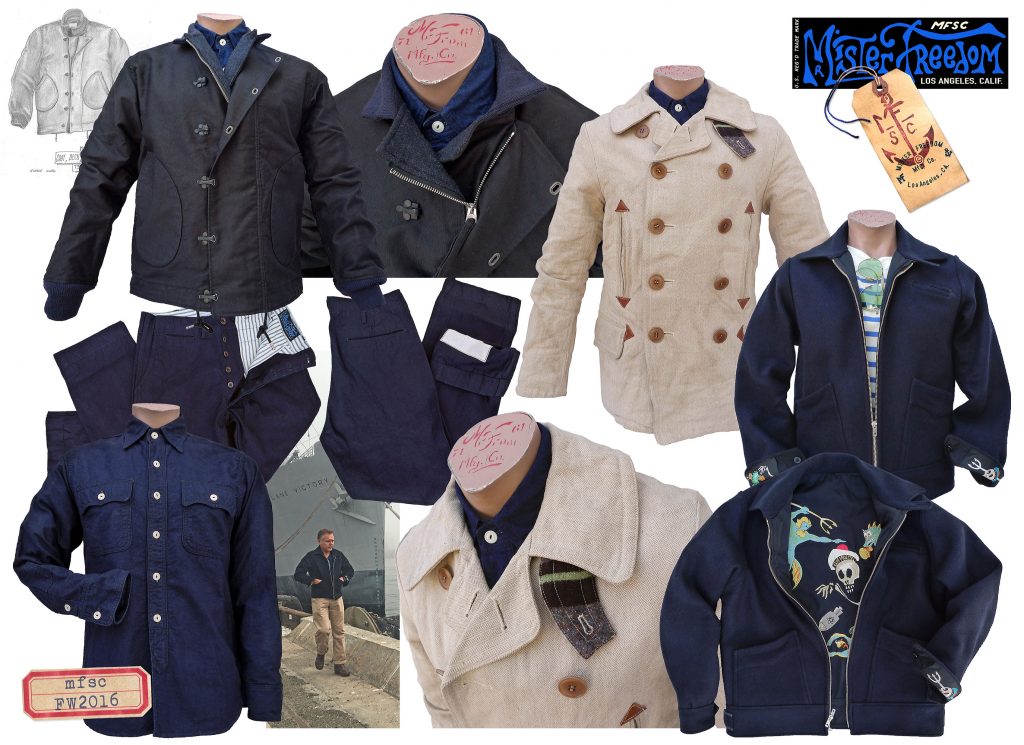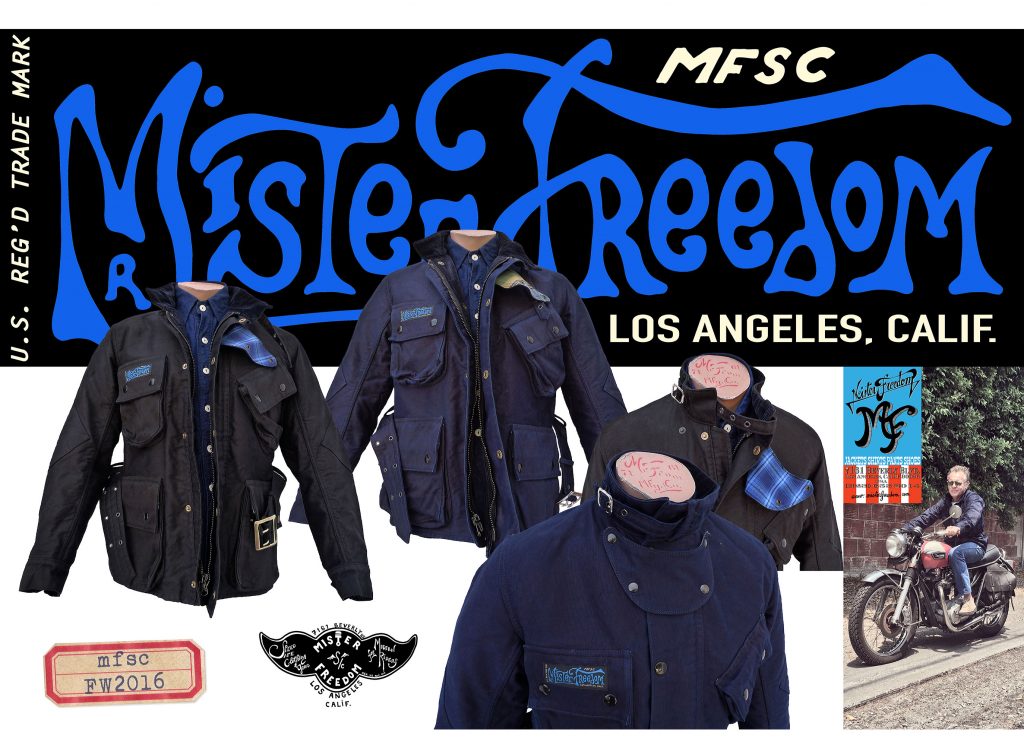 Mister Freedom® x Sugar Cane mfsc
10 Year Anniversary Collection
Fall 2016
Dear Friends,
To mark ten prolific years of collaborations with our friends at Toyo Enterprises (i.e. Sugar Cane Co) this Fall 2016, we have decided to revive some pattern oldies, and to have fun with a few mfsc bygone goodies along the ride! Some of you might remember the original versions from our early days, pre-iPhone and pre-Facebook, but most will just discover them as new timeless garments.
Note: One of the jacket coming out this fall is a brand new collaboration with Tailor Toyo, in the footsteps of our popular "Party Jacket", the limited edition "Mururoa Jacket"…
Each one of these pieces is a manufacturing tour de force, from limited run fabric looming, deep dark tone indigo dyeing, to the actual precise cut and sew process. This compact, no filler Anniversary collection is masterfully crafted in Japan by the Sugar Cane Co usual network of skilled workers, expert artisans and family-run secret factories. We at Mister Freedom® are all grateful and blessed to have been involved with such fine company since 2006, when a hand shake and a Gentlemen's agreement sealed the Mister Freedom® x Sugar Cane on-going collaboration, somewhat still of a UFO in the world of fashion. Mina Sama, Okagesama de!
If our MF® Fall 2016 Sportsman collection has already been fully completed this year, the above mfsc Anniversary collection will get to us… when it gets to us. We have always preferred to have our clothes made right and well, rather than cheap and fast.
Over the years, some of you have lived, worked, slept, sailed, swam, camped, gotten married, found jobs, built motorcycles, partied, travelled on horseback, performed on stage, raced, hung from canopies… in our gear. This sure makes us happy, as we don't design 'em to stay in closets.
We hope to have contributed in making you look your best, feeling like a natural-born world-shaker at times, and we will strive to continue doing so, our way.
Thank you all for your support, magnanimity and patience for the past decade or so.
Sincerely,
The MF® Team.
Soon available from www.misterfreedom.com, our Los Angeles brick & mortar store, and fine retailers around the World.
Email sales@misterfreedom.com or call 323-653-2014 with any questions or to reserve a specific garment/size.
Stay tuned on the social media for ETA notifications.
Comments
comments