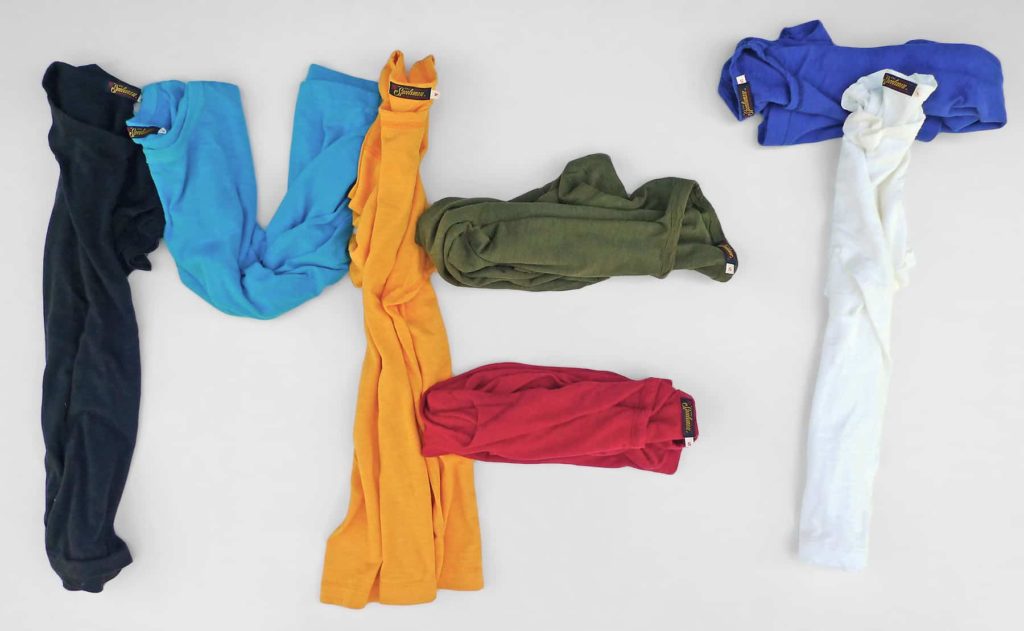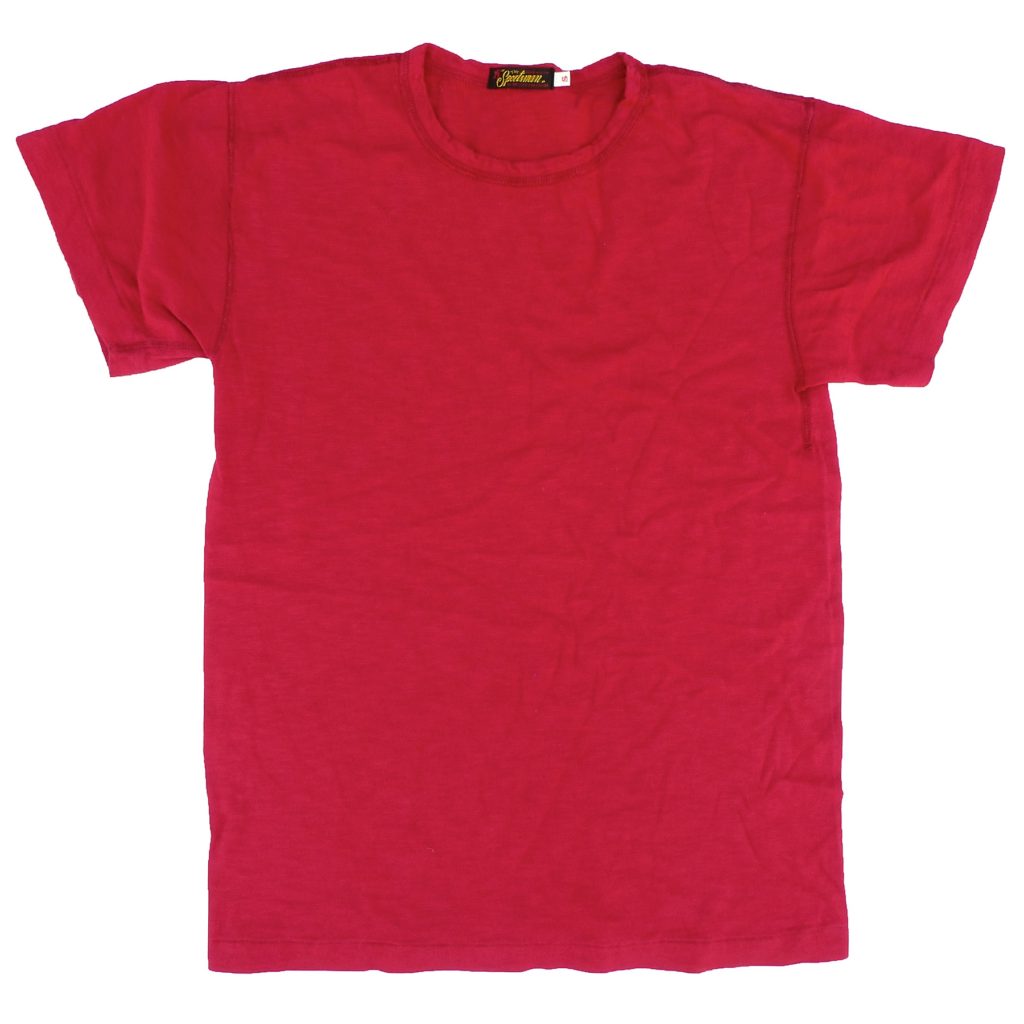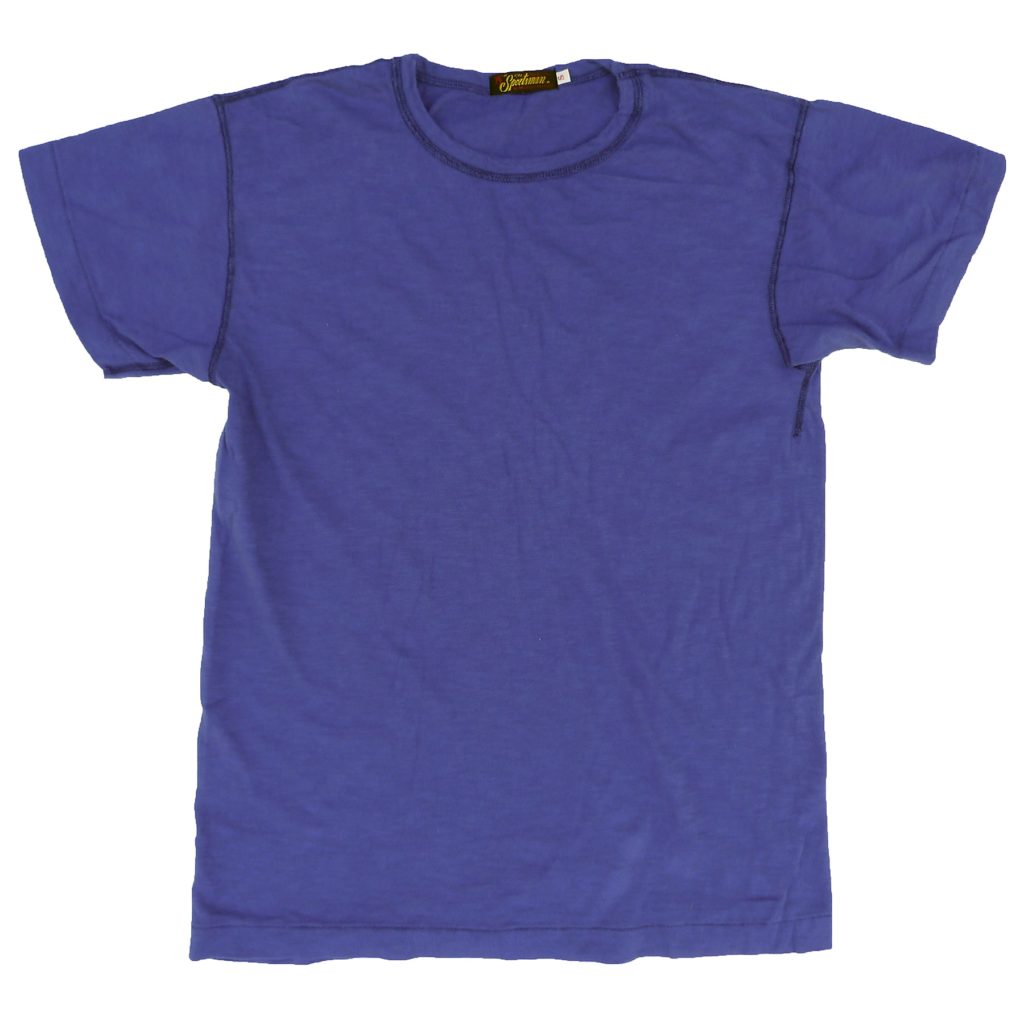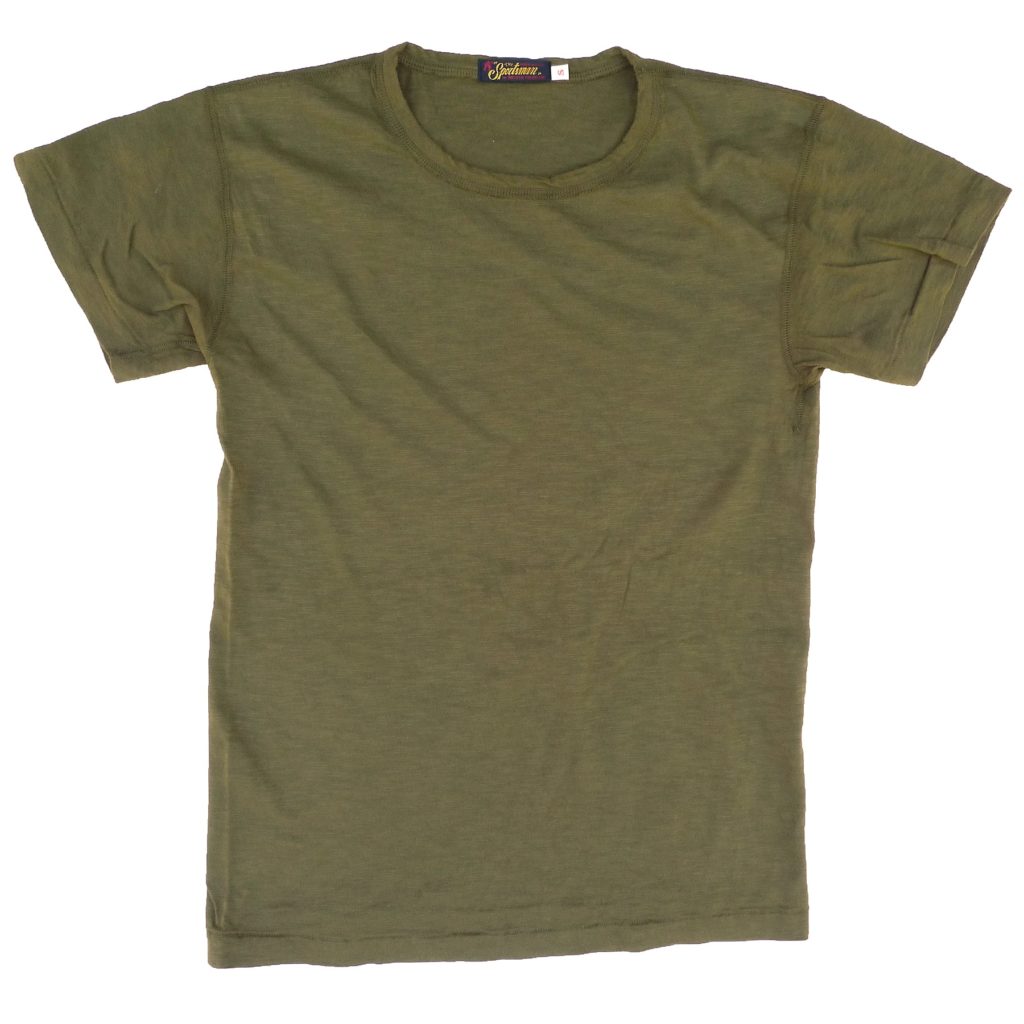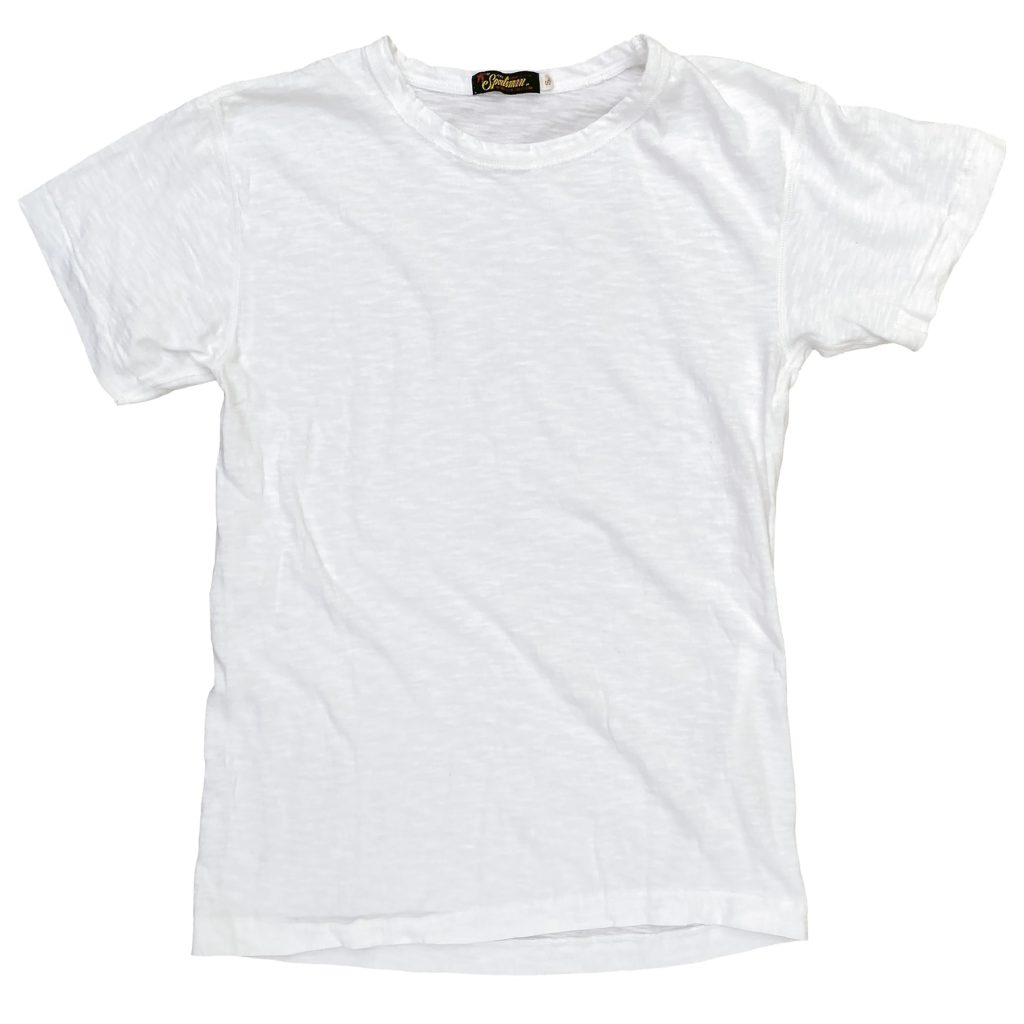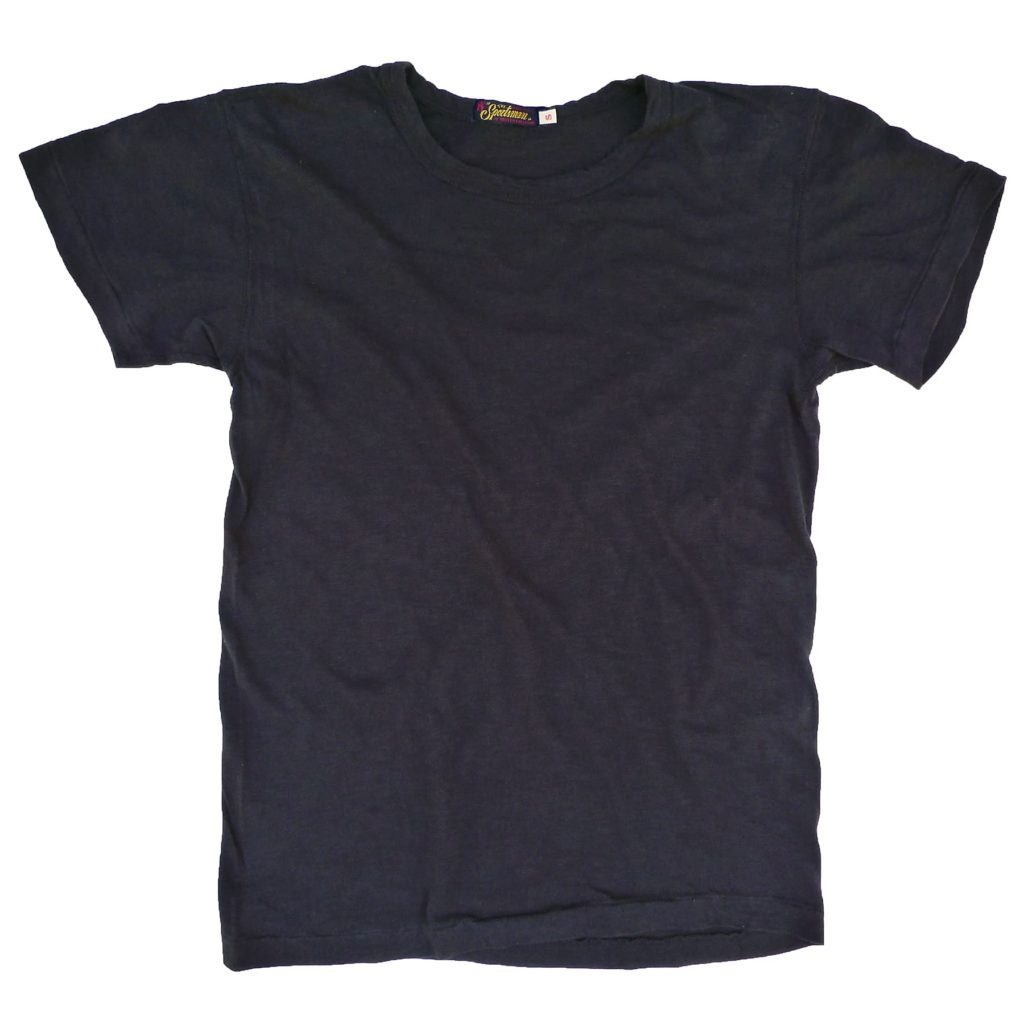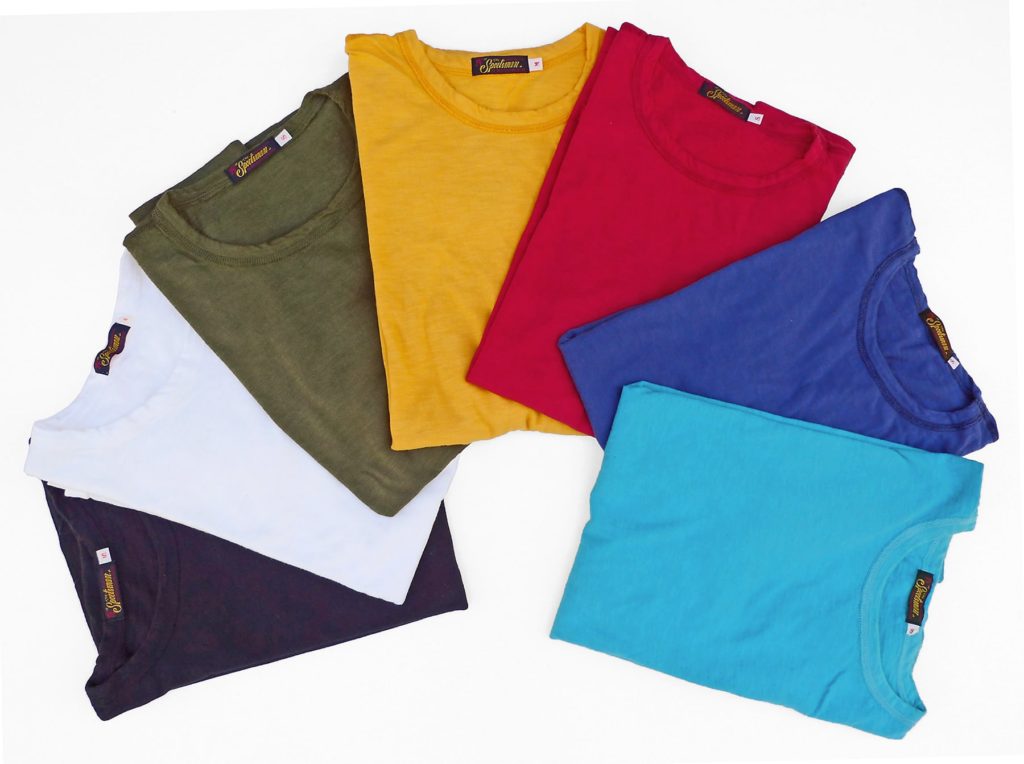 Mister Freedom® "STANLEY" Tees, tubular slubby cotton jersey.
SS2020 colors round-up, Sportsman catalog.
Made in USA.
Still made in USA, still unassuming yet still relevant after its introduction to the Mister Freedom® "SPORTSMAN catalog in 2015, our STANLEY Tee welcomes a new member to its color palette for Spring 2020, an irresistible funky-fresh shade of aqua blue!
The design journey was previously documented with abundant ramblings, references and vintage photography, so this just updates the color options with the MF® flavor-of-the-month, following the introduction of the classic Brown 436 in the Skivvy Tee model.
Our website also reflects a full re-stock on previously-introduced colors, long sold-out in some sizes.
Please note that due to some technical issues, one might have to occasionally empty the browser's cache in order to properly view and shop our online store.
Additionally, we are also working on re-stocking up the MF® Shop Tees section, the silk-screened version of our Stanleys with original MF® graphics, including the dreaded four-head monster, the MF® Ranch and other favorites.
Please note that both MF® SKIVVY and STANLEY tubular Tee models are available as a Two-Pack option. Individually priced at $69.95 per shirt, a two-pack can be purchased at a substantial saving for $124.95. The packaging consists of a simple lightweight cardboard box, reminiscent of old military stenciled ammo metal boxes.
Each two-pack box contains two identical solid T-shirts (sorry, no style/model/color/size combination or substitution.)
The Stanley Tee is designed in California by Mister Freedom® and manufactured in the USA.
SPECS:
FABRIC:
100% cotton light-weight slubby tubular jersey knit, milled in the USA.
This fabric twists and torques, like that of all-cotton vintage T-shirts. This natural yarn distortion is expected and not a default.
COLORS:
* Aqua Blue (New 2020 release)
* Gold (Yellow)
* Red
* Royal Blue
* Jungle Green (Olive)
* White
* Black
DETAILS:
* Original Mister Freedom® pattern, inspired by vintage 1940′s-50′s cotton T-shaped undershirts.
* Old school 1/4 sleeve length.
* Tubular knit (no side seams)
* Cover stitch self-fabric neckband.
* Normal mechanical stretch and fabric memory.
* Combination of flatlock and cover stitch construction, inspired by 1940′s USMC Government issued undershirts.
* 100% cotton thread, for natural roping on seams.
* Original MF® "The Sportsman" black woven rayon label on neck band.
* Made in USA.
SIZING/FIT:
The white options comes unwashed and will shrink to the desired tagged size after an initial wash/dry cycle. All color options have already shrunk to the desired size.
The Stanley fits like the Skivvy does, but due to the nature of its stretchy jersey, the Stanley might feel looser at first.
I wear Medium (38) on most MFSC garments, but sized down to a Small for both MF® Stanley and Skivvy, just personal taste. According to your built and silhouette preference, get your normal size or size down for a slimmer/shorter old school fit.
Refer to sizing chart below for washed/machine dried approximate measurements (measured flat, without pulling/stretching).

CARE:
Low-maintenance as a T-Shirt should be, just throw your Stanley in the washer/dryer, cold or hot water, delicate cycle. No bleach. Keep colors separate to avoid potential color transfer when doing laundry.
SIZES:
Small
Medium
Large
XLarge
Only available from www.misterfreedom.com until our Los Angeles brick & mortar store can safely reopen.
Please note that due to some technical issues, one might have to occasionally empty the browser's cache in order to properly view and shop our online store. We apologize for the inconvenience and are working on these issues.
Email sales@misterfreedom.com with any questions unanswered above.
Thank you for your support and stay safe.
Christophe Loiron
Mister Freedom®
©2020