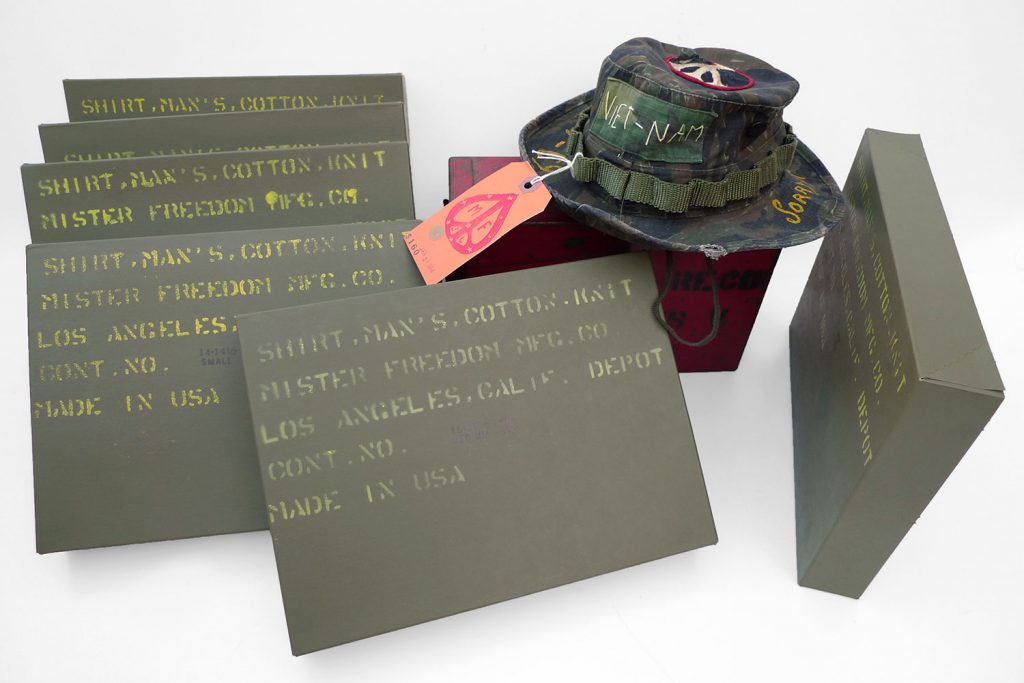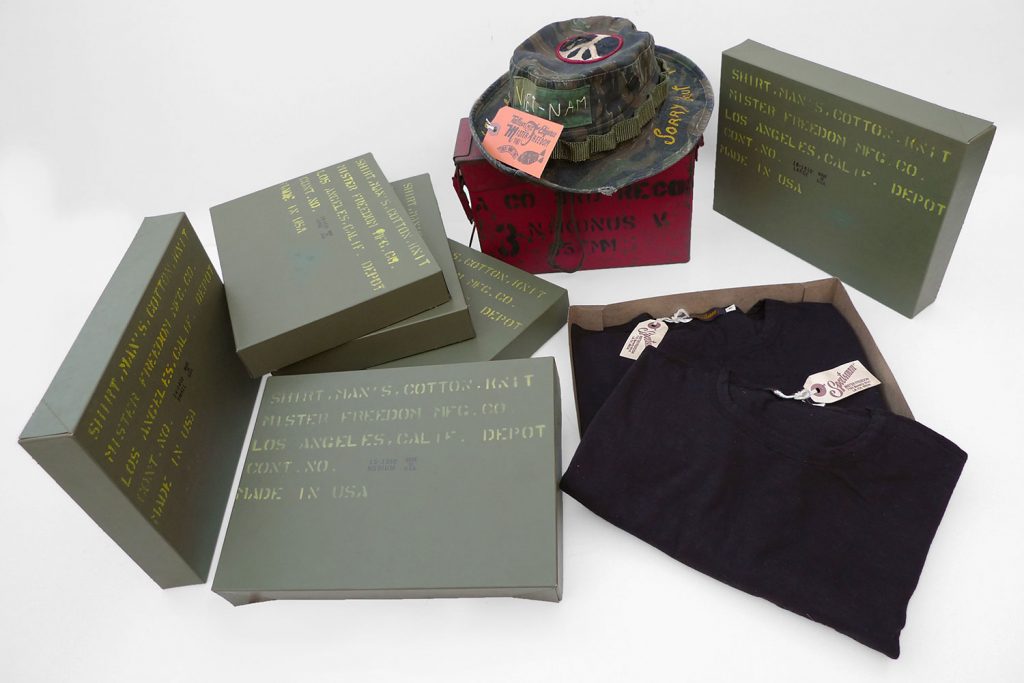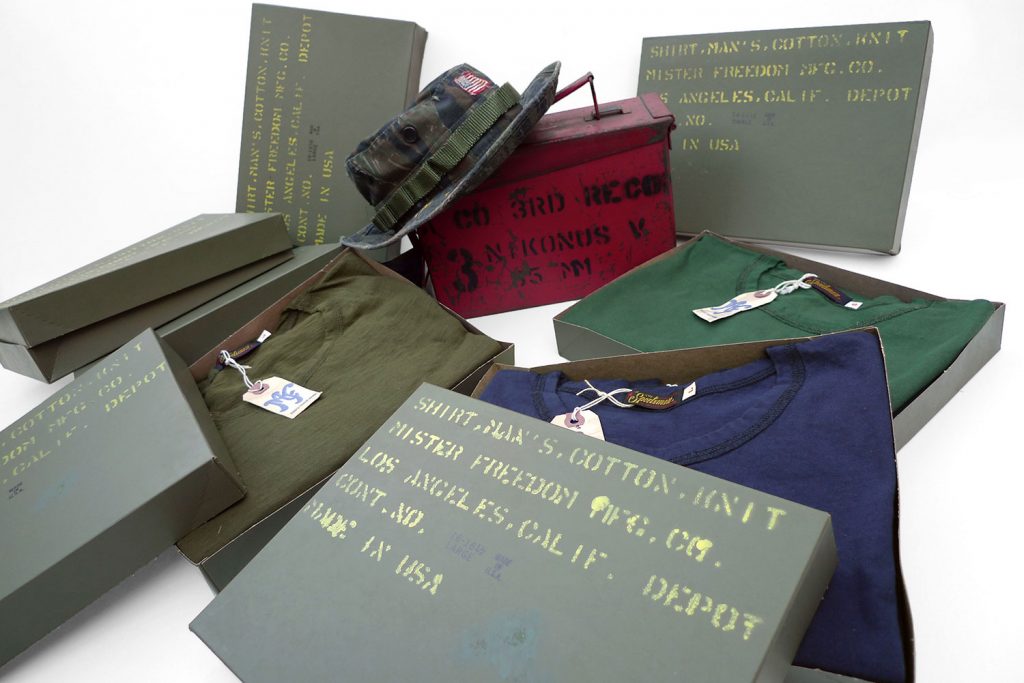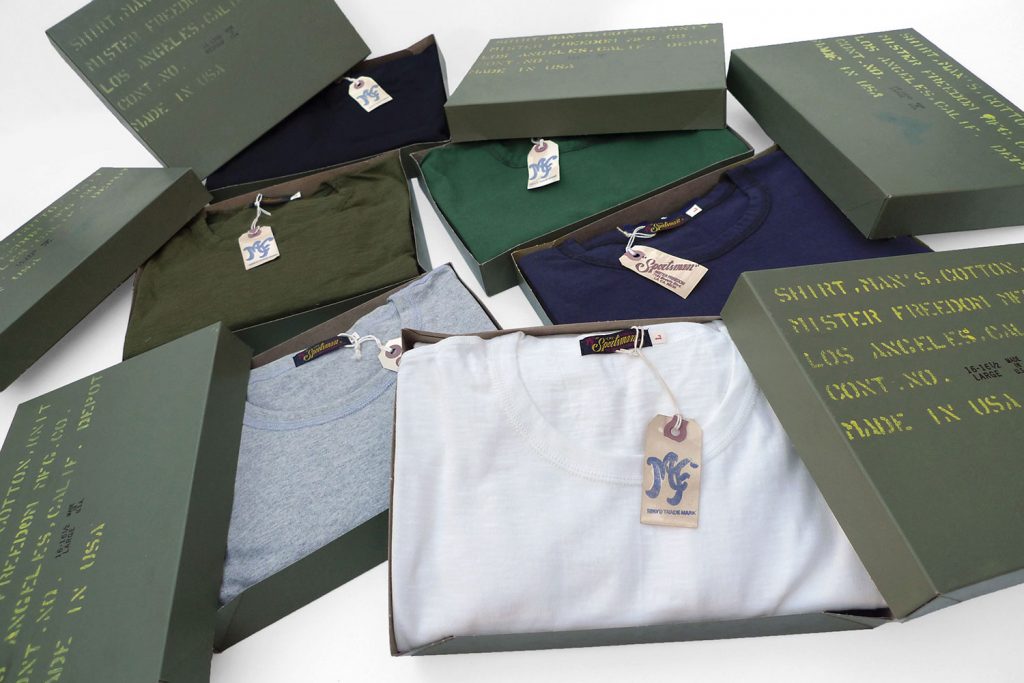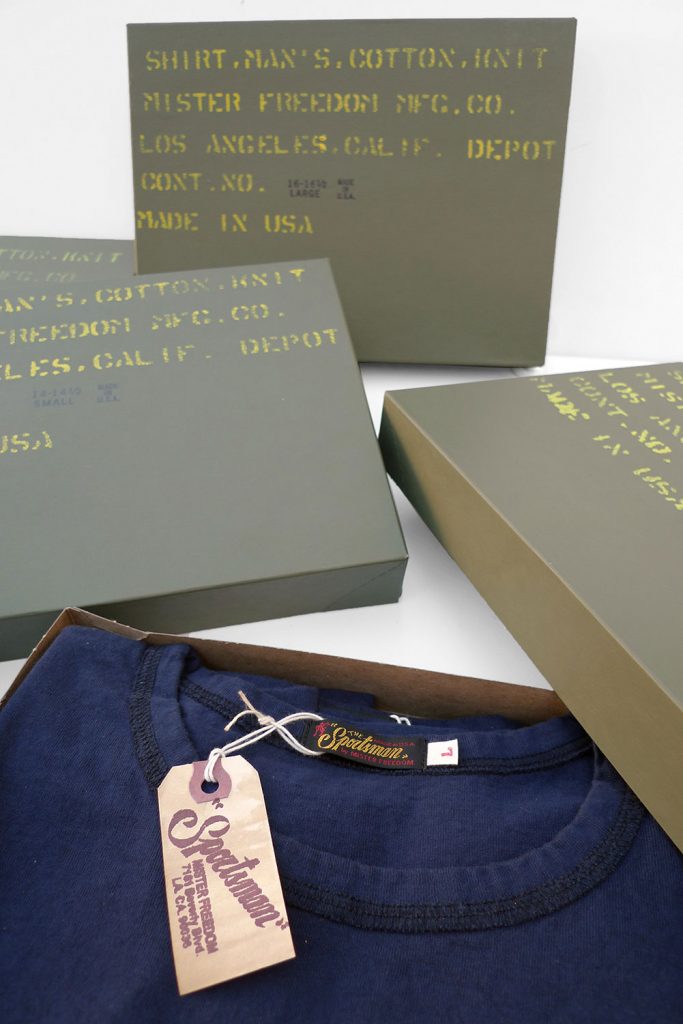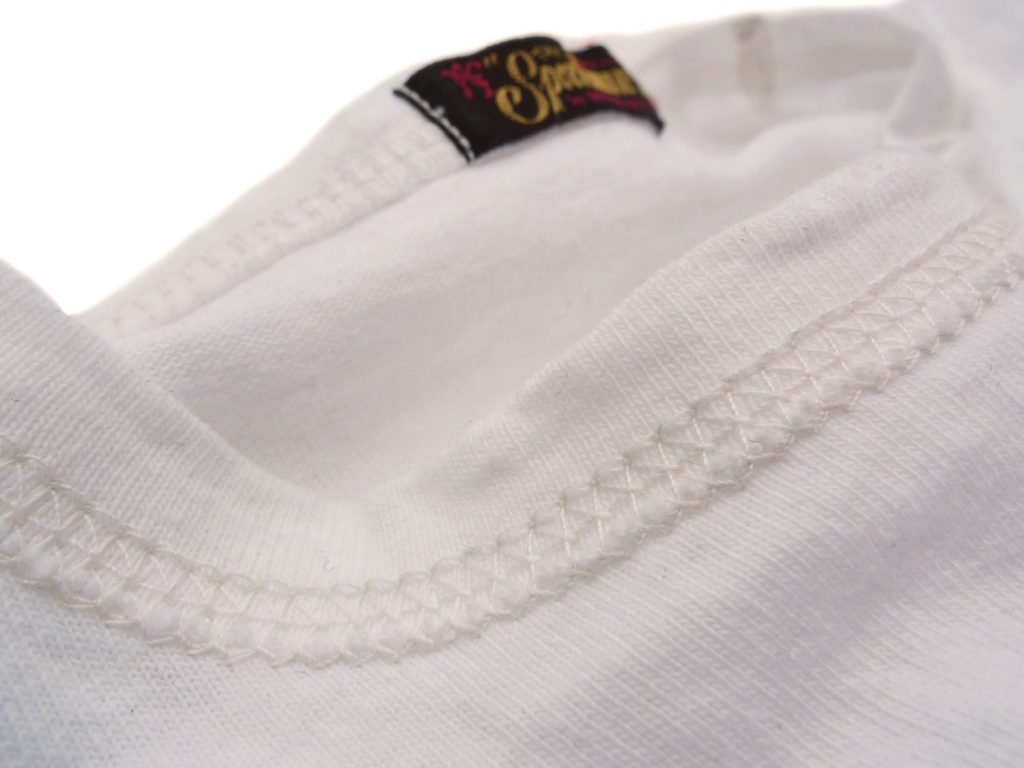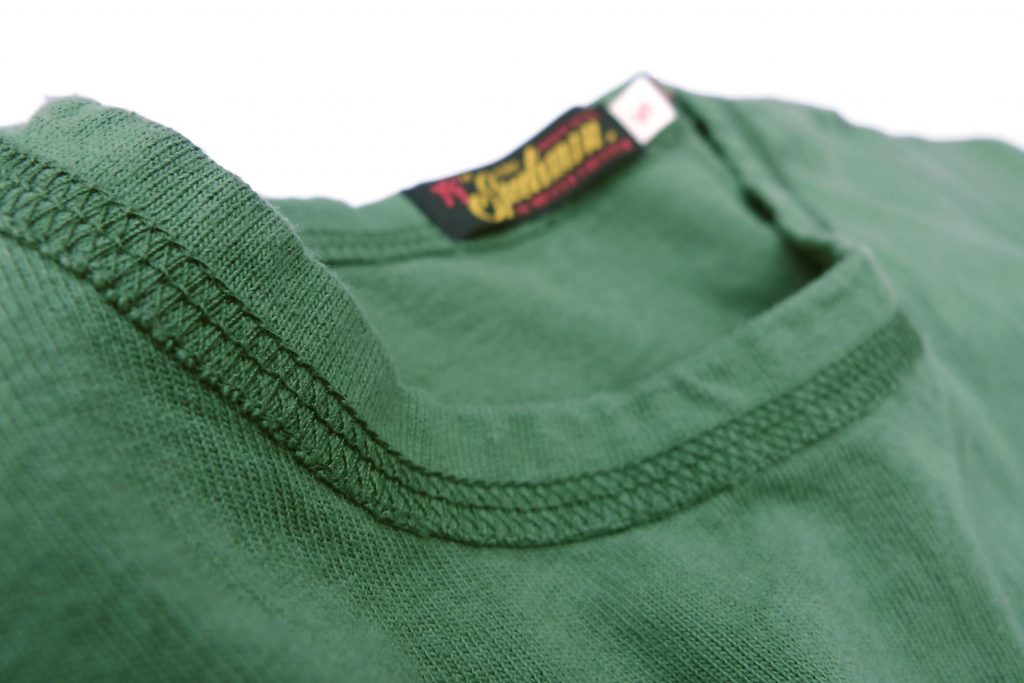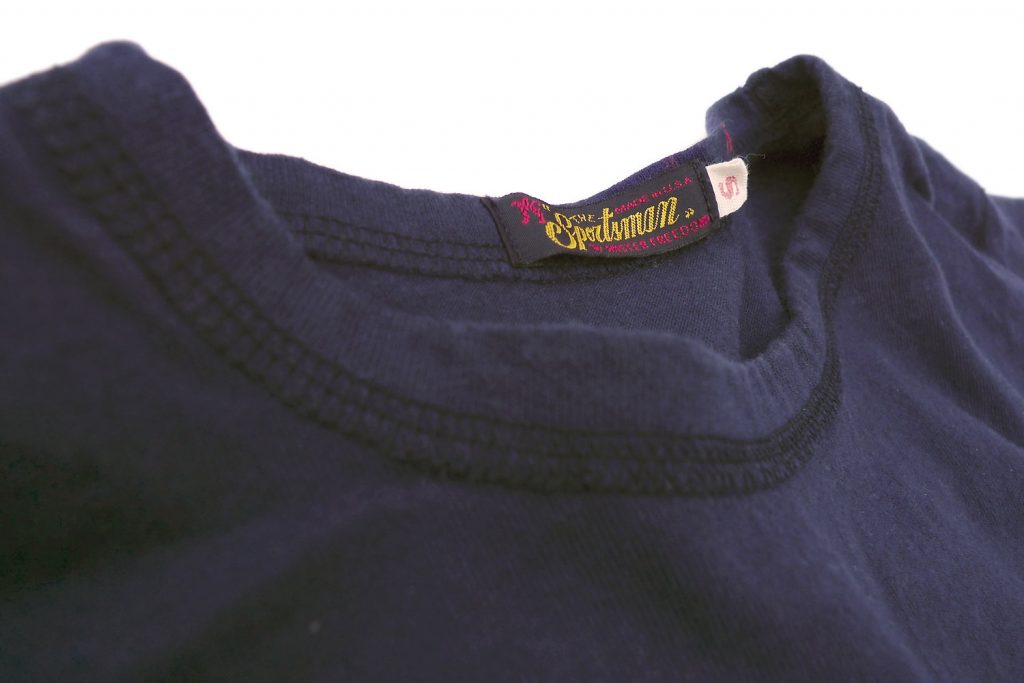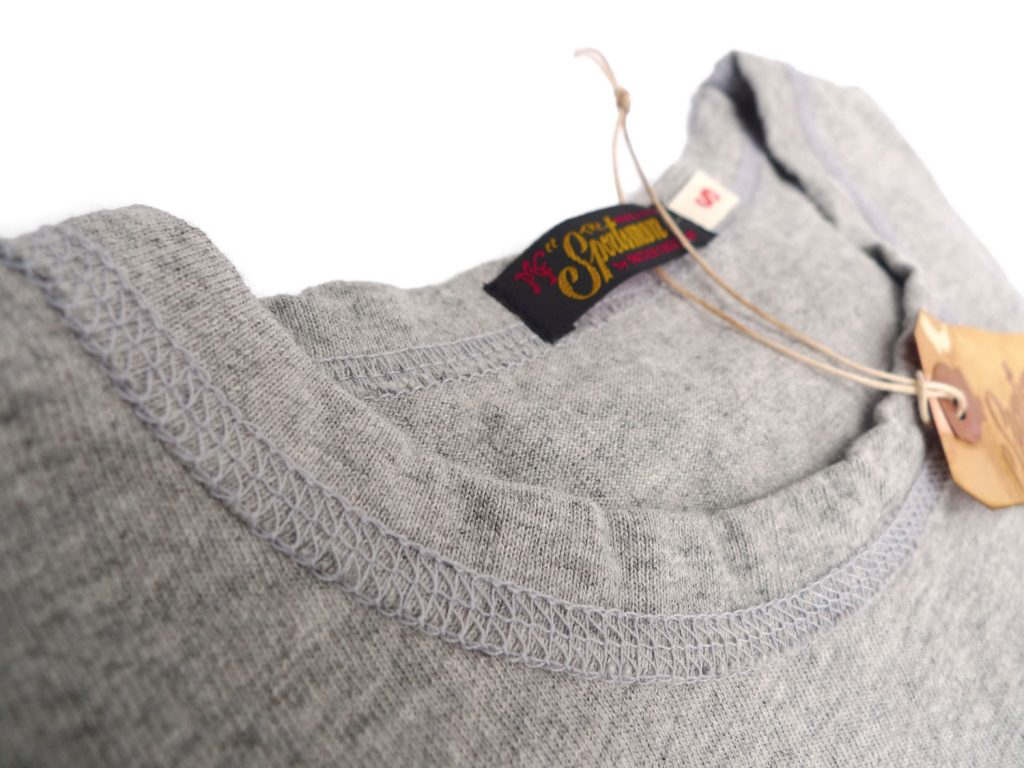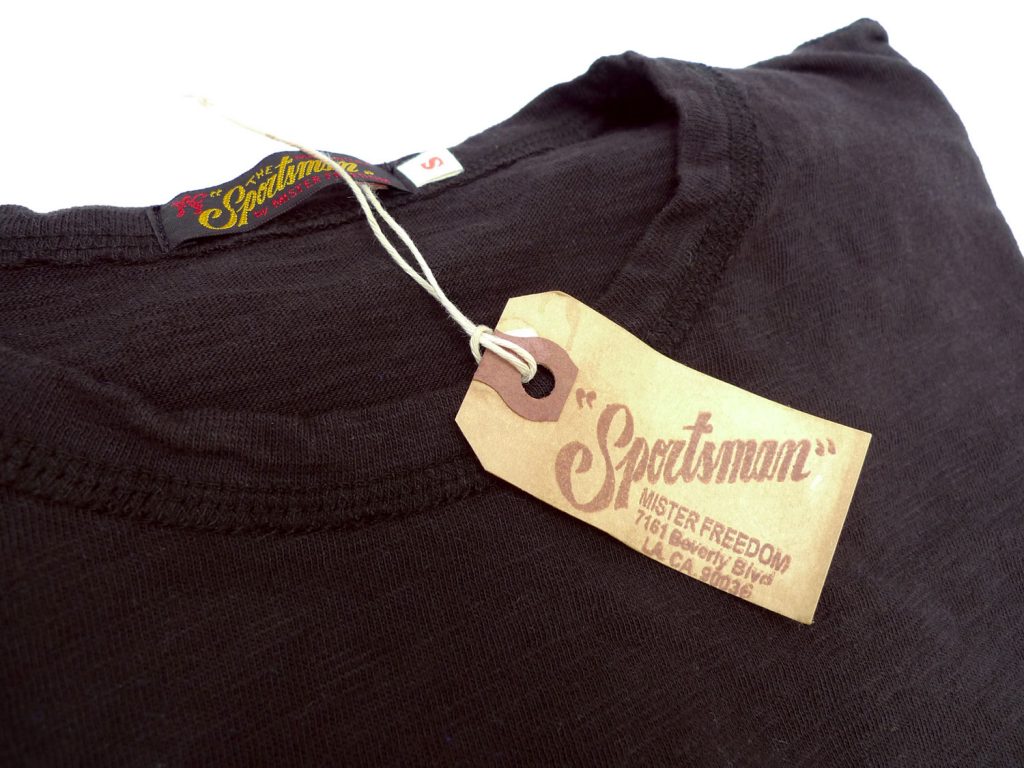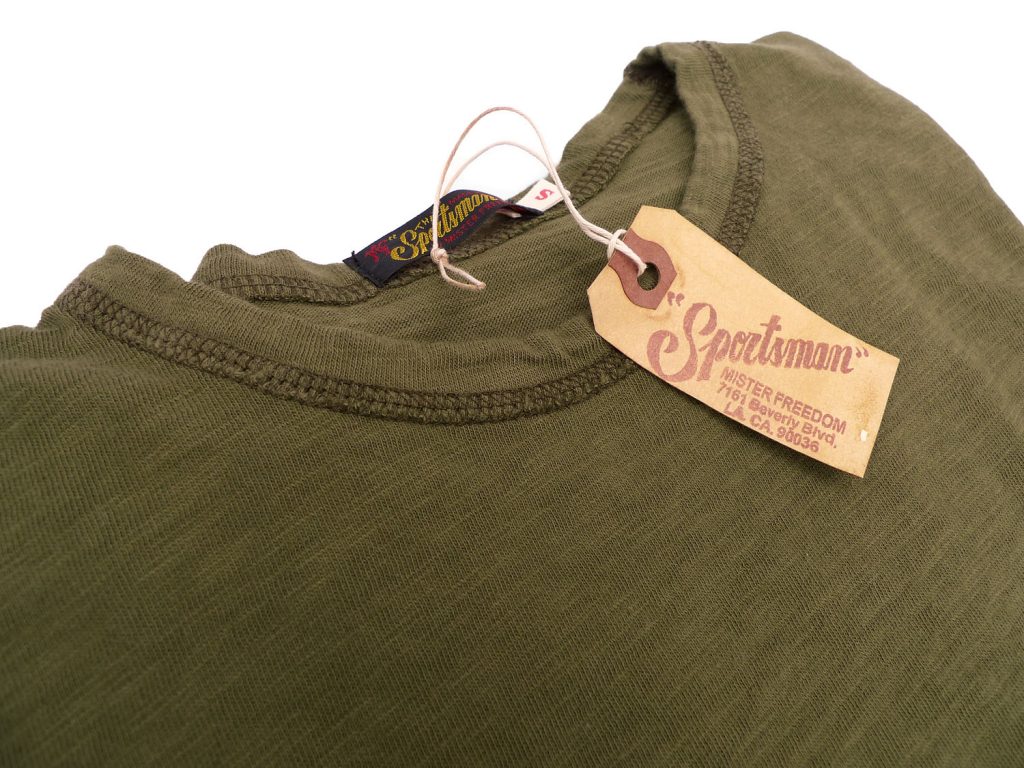 Mister Freedom® Skivvy T-shirts / Stanley T-shirts, Two-Pack Edition.
SS2018 Sportsman catalog.
Made in USA.
Popular staples of the MF® Sportsman catalog (our on-going production of all made-in-USA originals), are the classic SKIVVY and STANLEY tubular T-Shirts. Their simplicity, old school fit, vintage demeanor, CoO, …, have appealed to many of our patrons, from bonafide USMC Devil Dogs to Hollywood celebrities.
Skivvies and Stanleys have become second skins for some, worn as undershirts or summer classics, so we are now releasing a Two-Pack option. Our friend Paul Rizzo, who could sell a tank out of an Upstate NY car lot, would call that a "package deal." Individually priced at $69.95 per shirt, a two-pack is now available for $124.95, a substantial saving indeed. And no, Frank, we're not throwing in the boonie hat.
For the packaging, we wanted to stay away from plastic/PVC, as there's already enough of it in our oceans. We went instead for lightweight cardboard boxes, each hand-customized and reminiscent of old military stenciled ammo metal boxes. Please re-use or recycle.
Refer to the original MF® blog posts for specificities of both Skivvy and Stanley T-shirts, specs/sizing/fit/care instructions.
Each box will contain two identical solid T-shirts (no style/color/size mix).
Available options of the Tw0-Pack release are as follows:
* Two-Pack SKIVVY T-shirts (XS, S, M, L, or XL):
White.
Navy Blue.
Sage Green.
* Two-Pack STANLEY T-shirts (XS, S, M, L, or XL):
White.
Heather Grey.
Jungle Green (olive)
Retail: $124.95 (two identical T-shirts only, no substitution. Does not include a boonie hat.)
Soon available from www.misterfreedom.com, our Los Angeles brick & mortar store, and fine retailers around the World.
Email sales@misterfreedom.com or call 323-653-2014 with any questions unanswered above.
Thank you for your support,
Christophe Loiron
Mister Freedom® 2018
Comments
comments