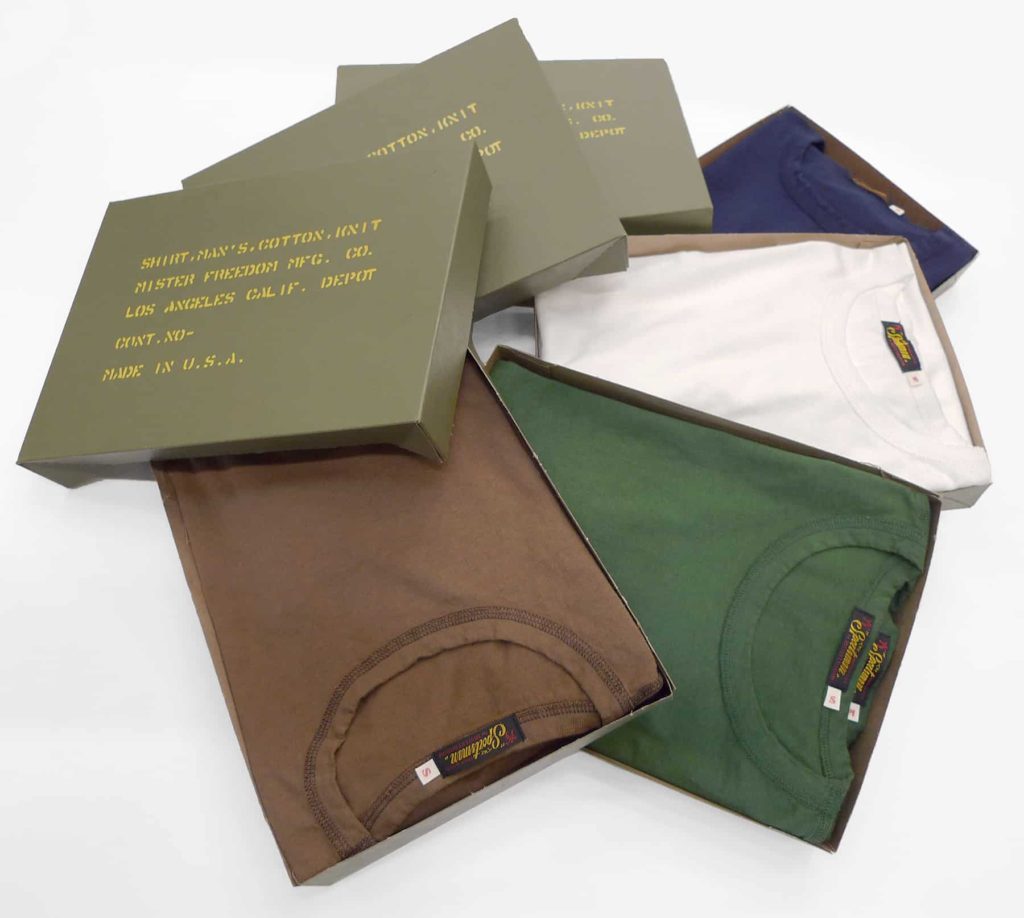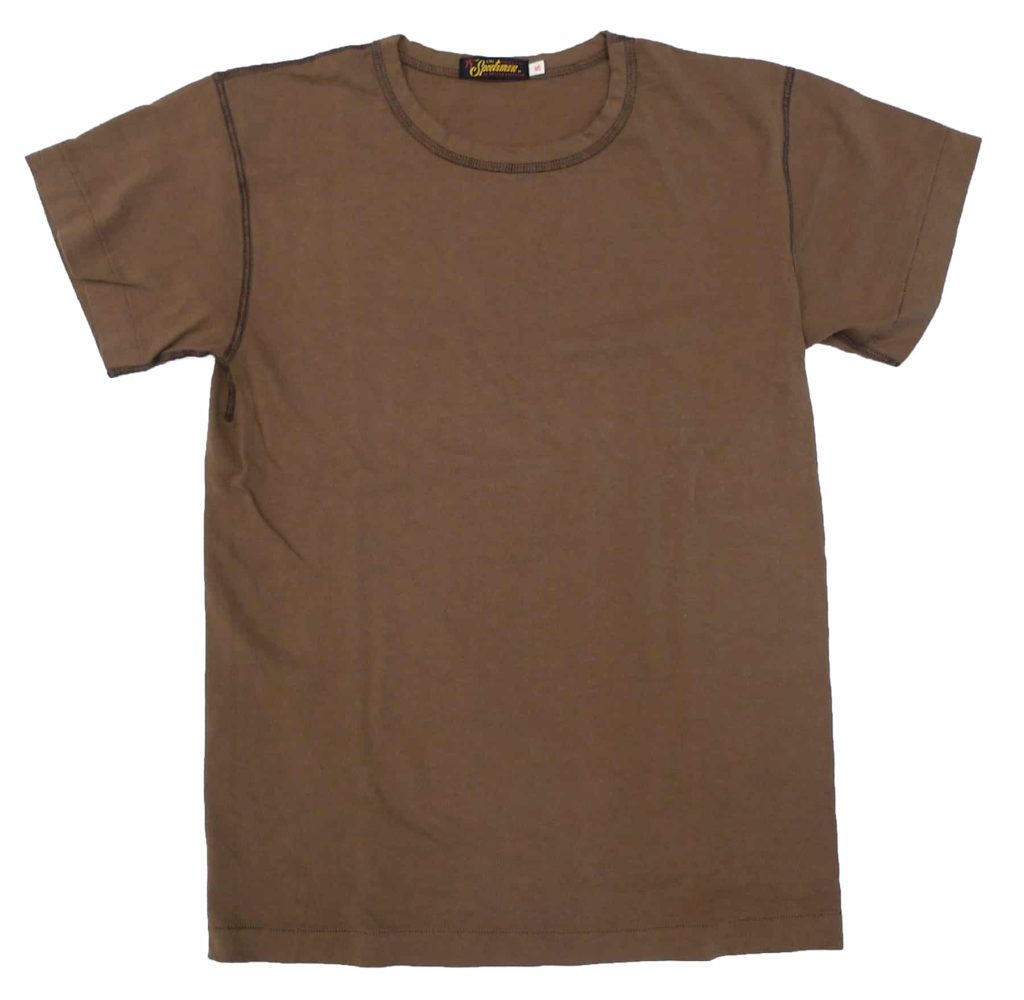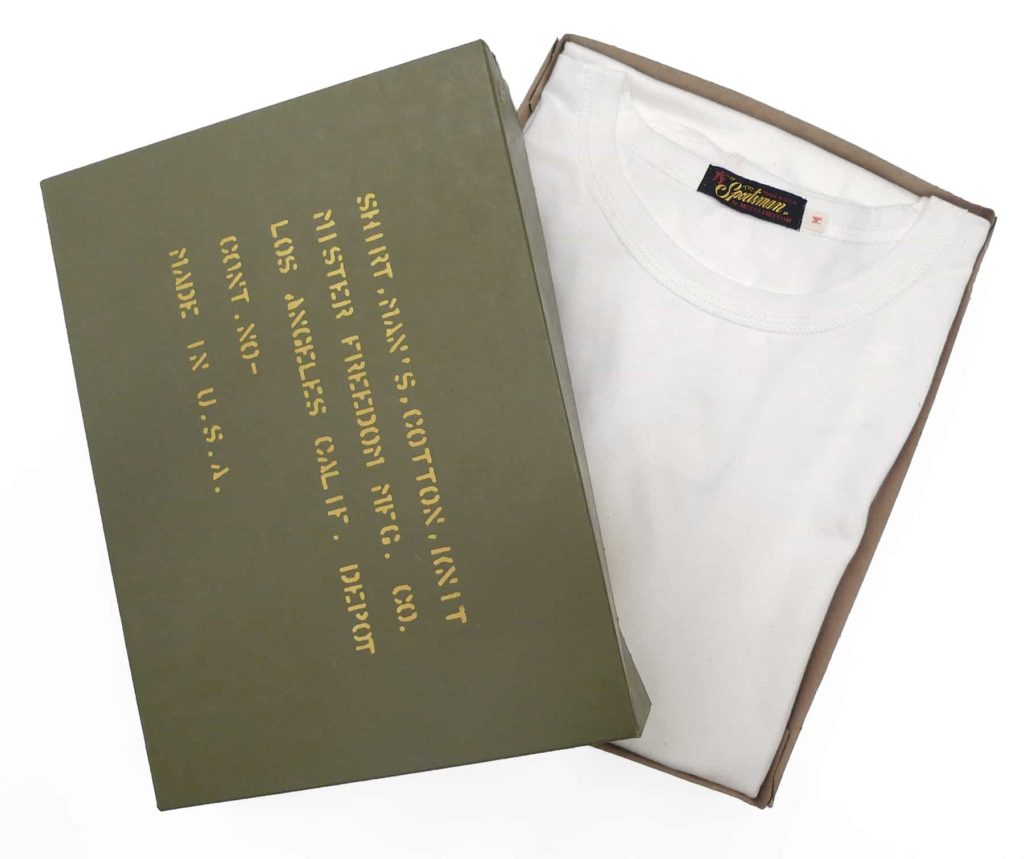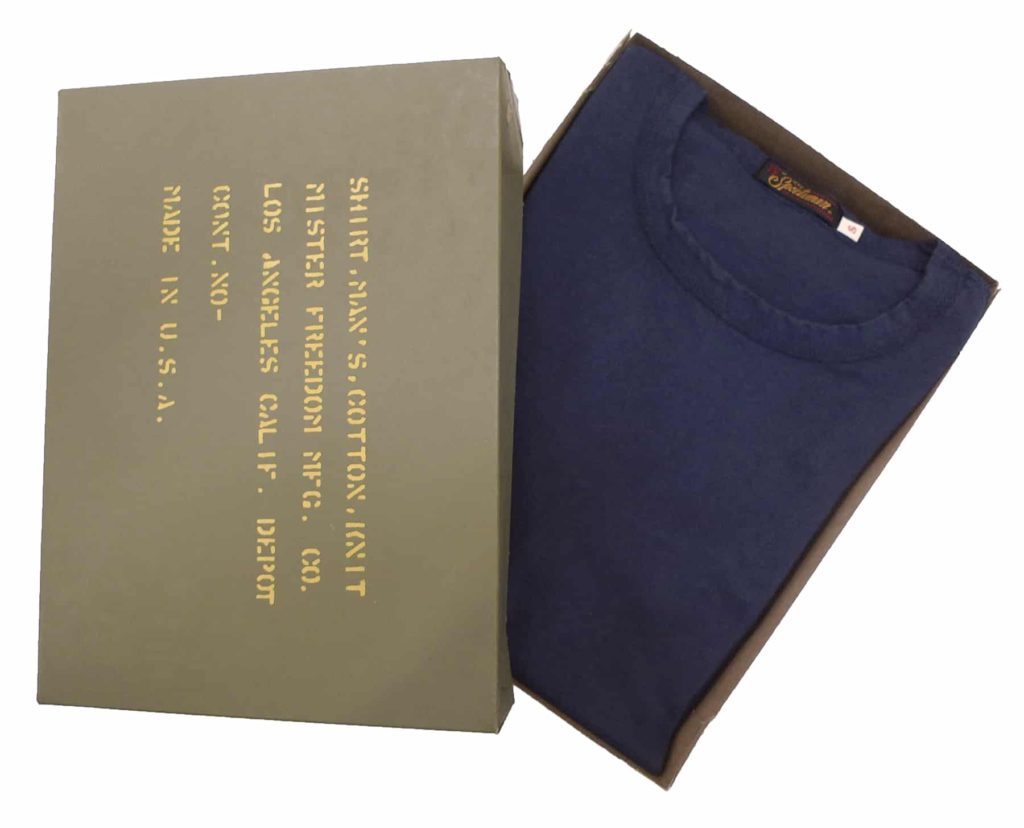 Mister Freedom®  Skivvy Tee, Brown 436.
Sportsman catalog.
Made in USA.
We are introducing a new color in our SKIVVY T-shirt selection this season, the classic "Brown 436" familiar to many as the specific shade of brown of 1980s US Army undershirts, the government-issued "Undershirt, man's, quarter sleeve, type I, class 3, brown 436". This color addition completes the vintage military-inspired palette of our SKIVVIES: white, sage green, navy blue and brown.
The STANLEYS and their looser jersey knit are still available in white, black, jungle green, royal blue, red and gold, with a full recent restock on all colors.
Please refer to the original MF® blog posts for specificities of both Skivvy and Stanley T-shirts, specs/sizing/fit/care instructions.
Our SKIVVY and STANLEY tubular T-Shirts are also available as a Two-Pack option. Individually priced at $69.95 per shirt, a two-pack can be purchased at a substantial saving for $124.95. The packaging consists of a simple lightweight cardboard box, reminiscent of old military stenciled ammo metal boxes.
Each two-pack box contains two identical solid T-shirts (sorry, no style/color/size combination or substitution.)
Available options are as follows:
* Two-Pack SKIVVY T-shirts (S, M, L, or XL):
White.
Navy Blue.
Sage Green.
Brown 436.
* Two-Pack STANLEY T-shirts (S, M, L, or XL):
White.
Black.
Jungle Green (olive).
Royal Blue.
Red.
Gold.
Available from www.misterfreedom.com, and our Los Angeles brick & mortar store.
Email sales@misterfreedom.com or call 323-653-2014 with any questions unanswered above.
Thank you for your support,
Christophe Loiron
Mister Freedom® 2020
Comments
comments