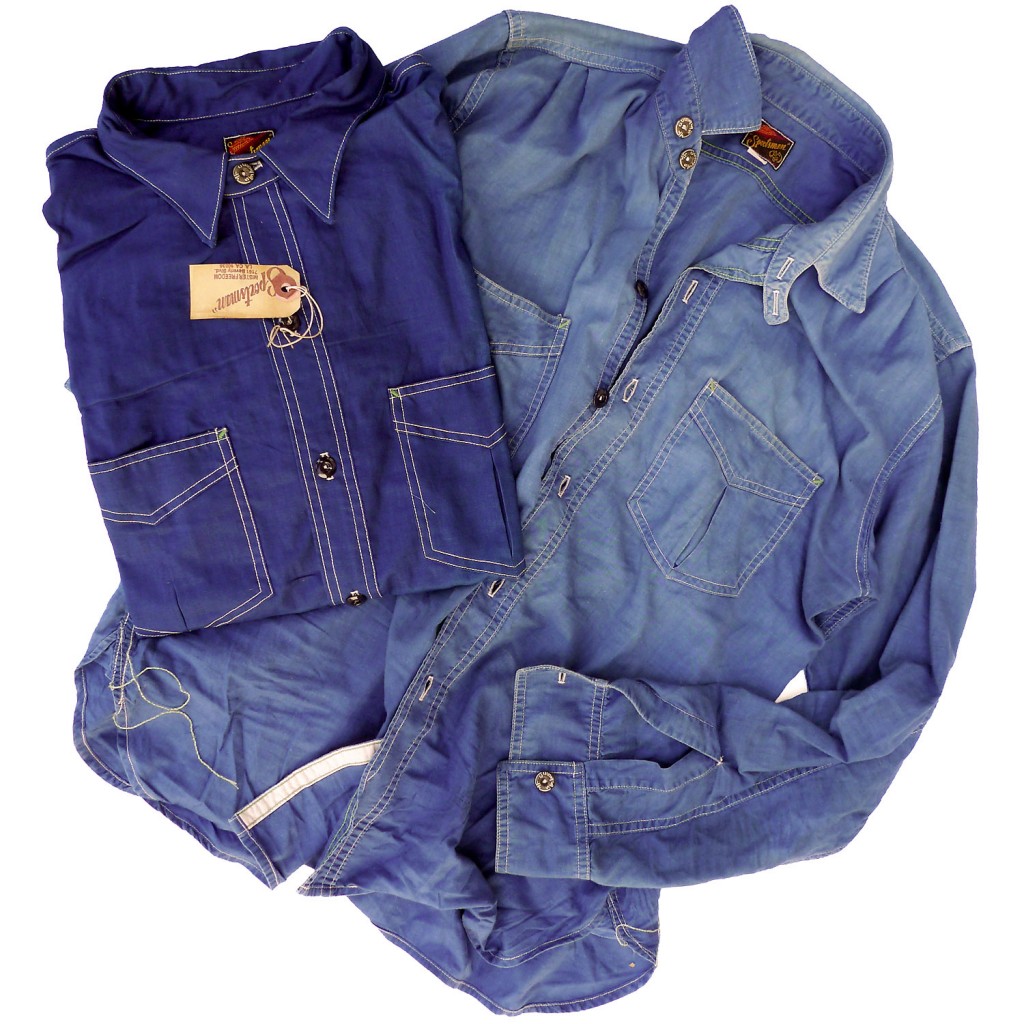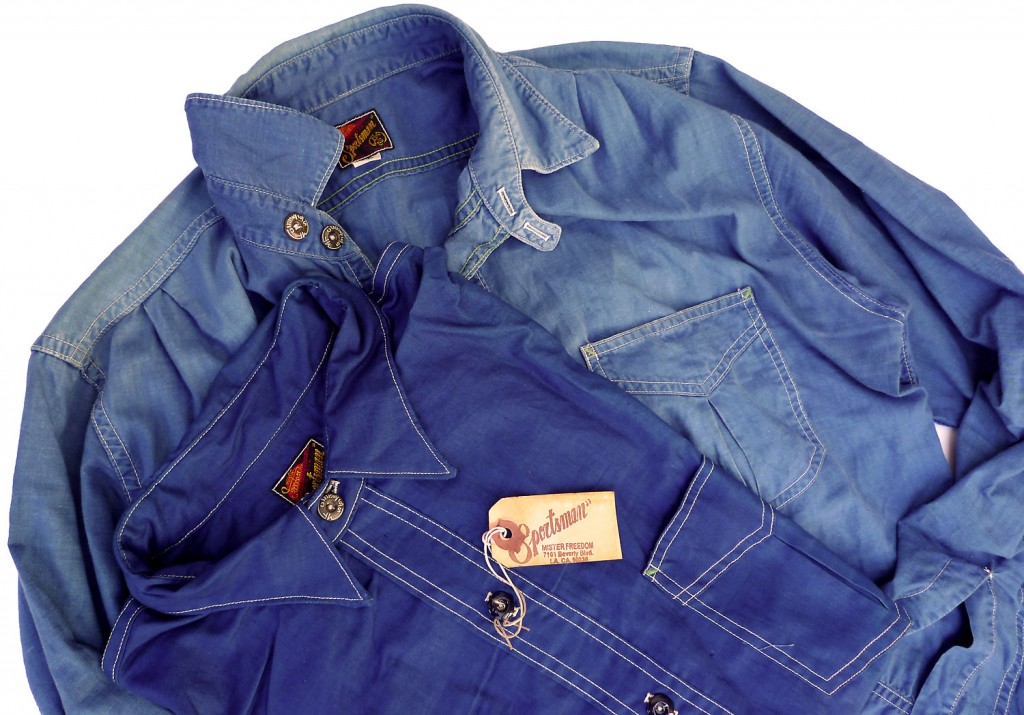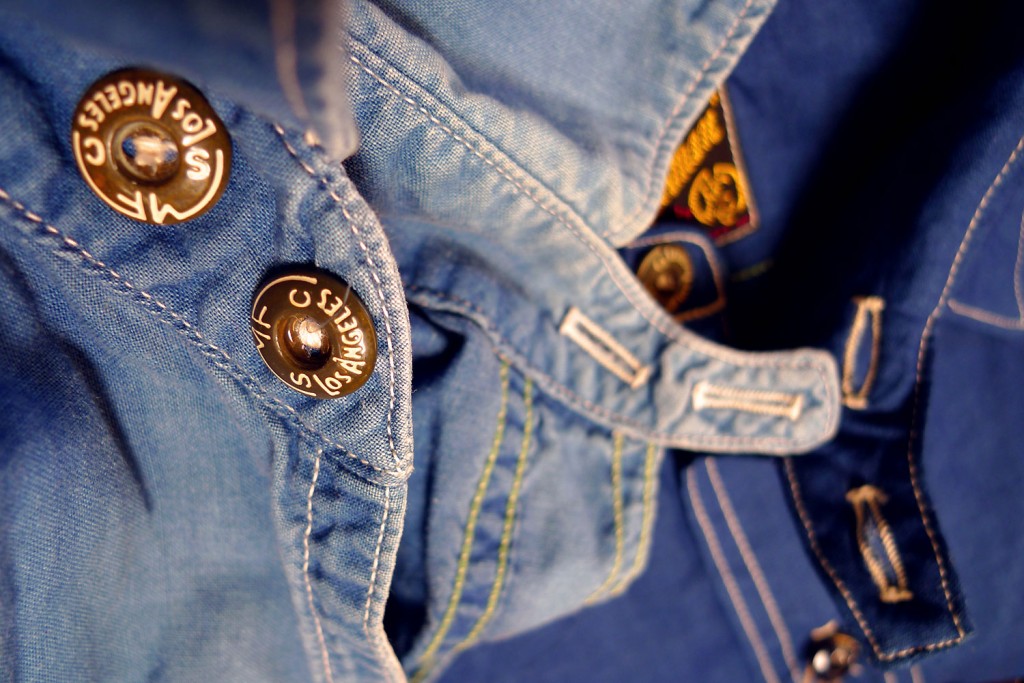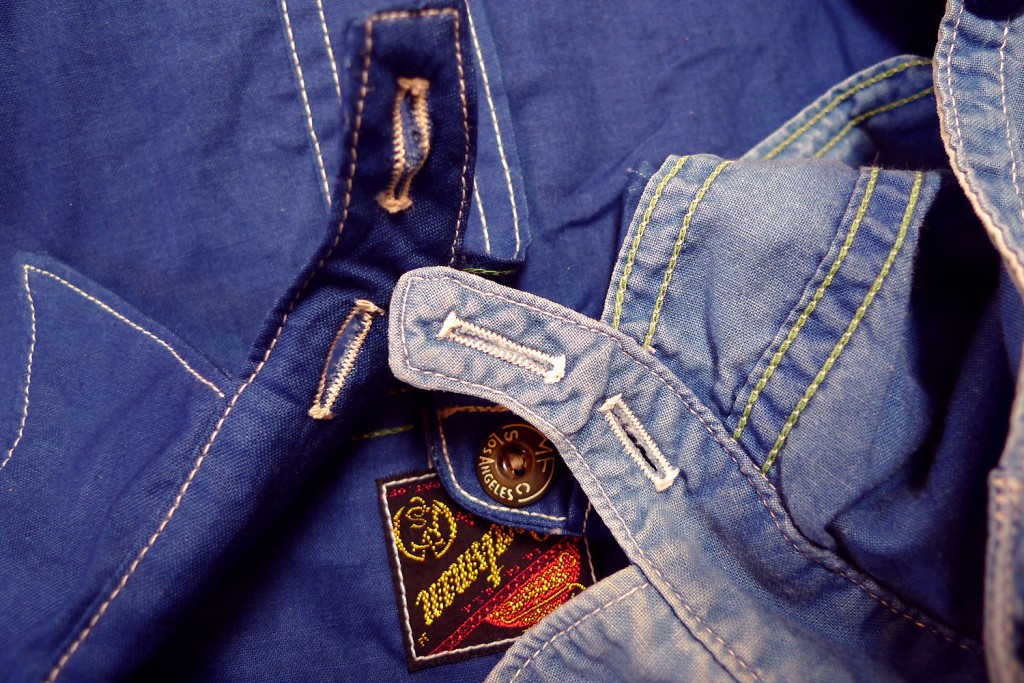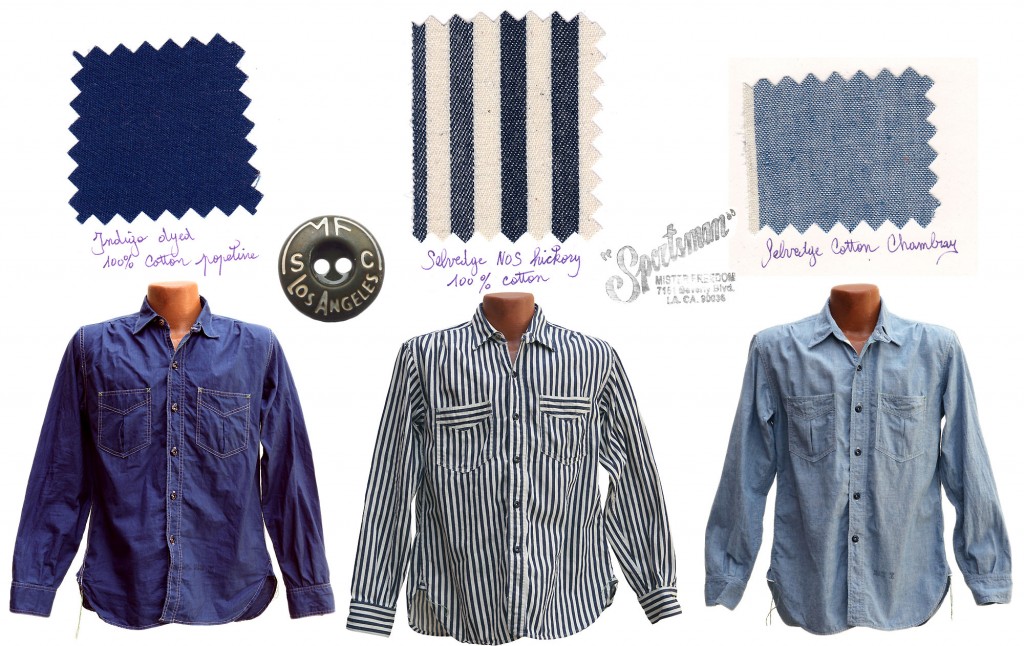 We now have strong reasons to believe that one of the suspects of the Mister Freedom® 2013 Sportsman shirt line-up was not colorfast.
Beware that should you chose to wear this garment outside after sunrise, the Indigo popeline culprit will start changing color. Literally within an hour.
Exposure to the sun, normal wear and the necessary home laundries will not help its case.
Messieurs, you have been war-ned.
Mister Freedom®. Yet another case clo-sed: For the 'worn look', wear the clothes.