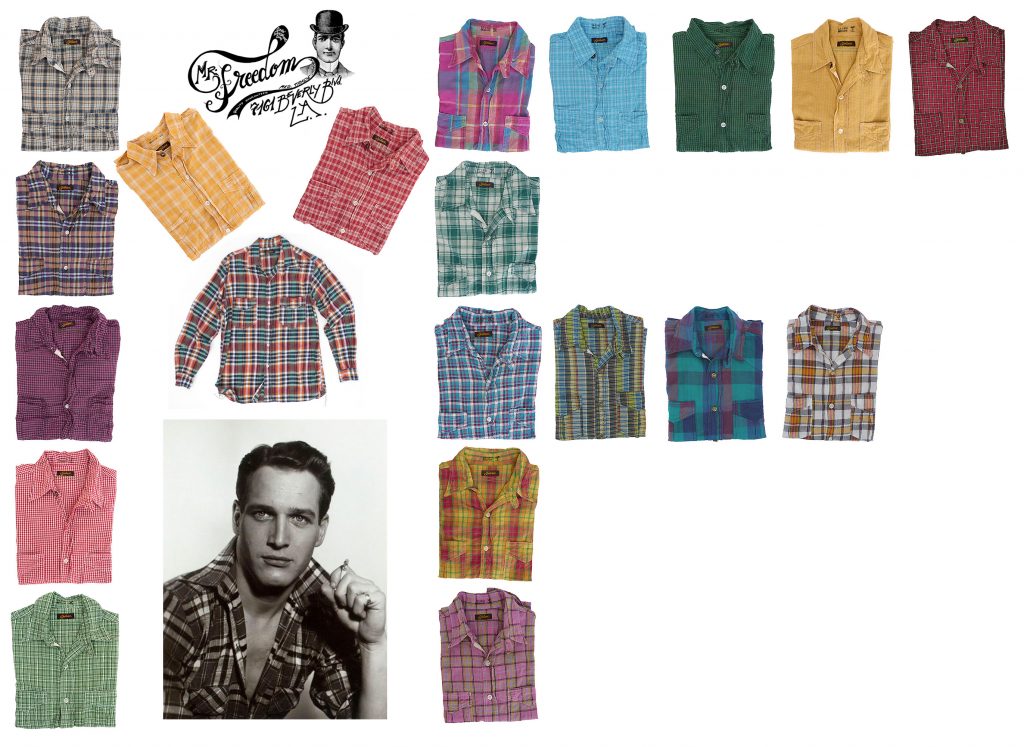 NEW BATCH of Mister Freedom® Ranger Shirt, Powerloom edition!
NOS authentic vintage Indian Madras
Made in USA
This is the final installment of our MF® Ranger Shirt project, a Mister Freedom® in-store and online exclusive.
They have by now taken over the streets of Los Angeles.
Made in USA from authentic vintage Indian Madras selvedge textiles, milled on powerloom. Read all about them here, indulge there.
This limited edition Ranger Shirt is designed in California by Mister Freedom®, and manufactured in the USA with New Old Stock Madras fabric originally milled in Madras, India.
Available WASHED/MACHINE DRIED.
SIZES:
14½ (Small)
15½ (Medium)
16½ (Large)
17½ (X-Large)
RETAIL $229.95
Available from www.misterfreedom.com, our Los Angeles brick & mortar store, and fine retailers around the World.
Email sales@misterfreedom.com or call 323-653-2014 with any questions unanswered above.
Thank you for your support,
Christophe Loiron
Mister Freedom® 2016
Comments
comments