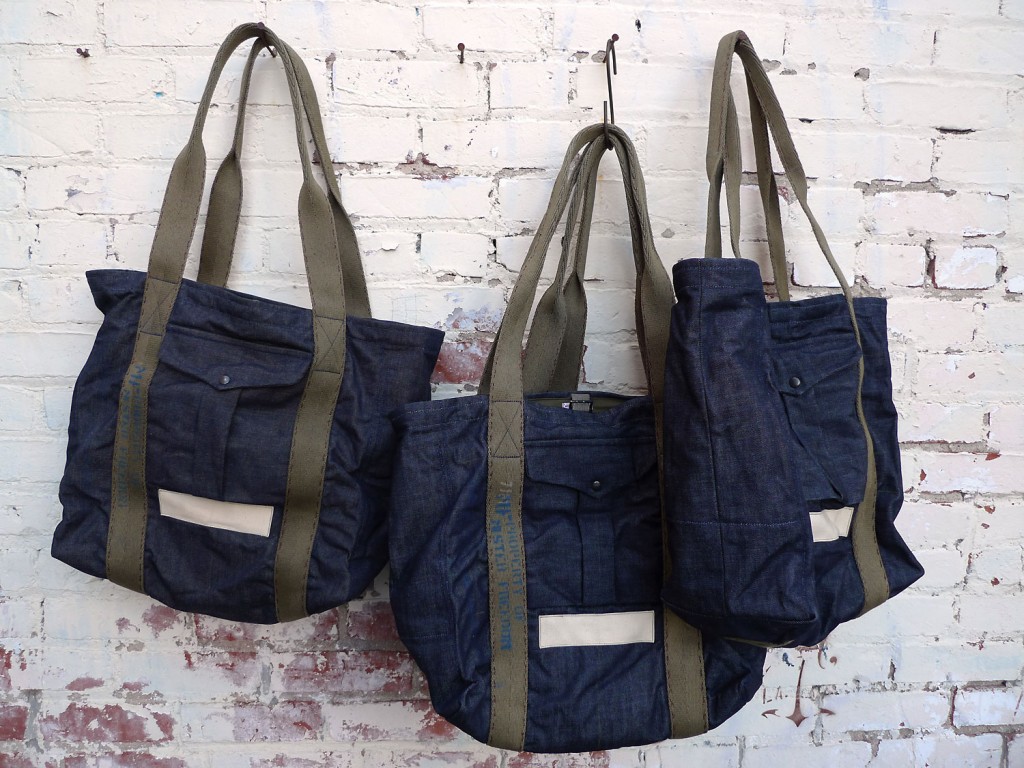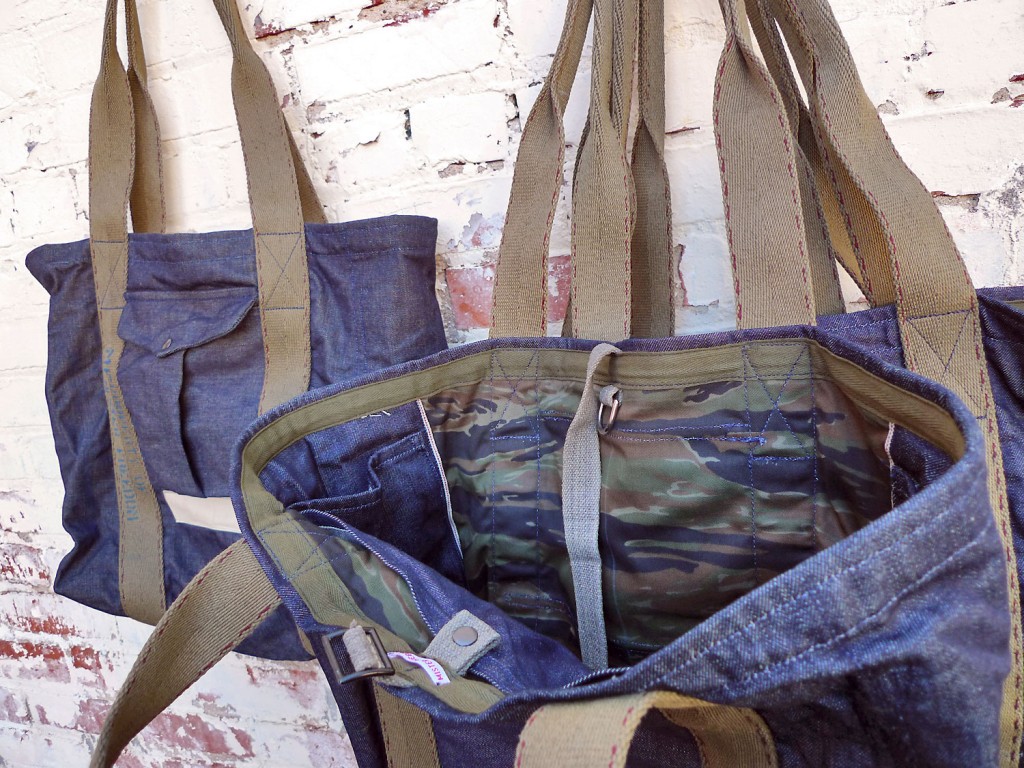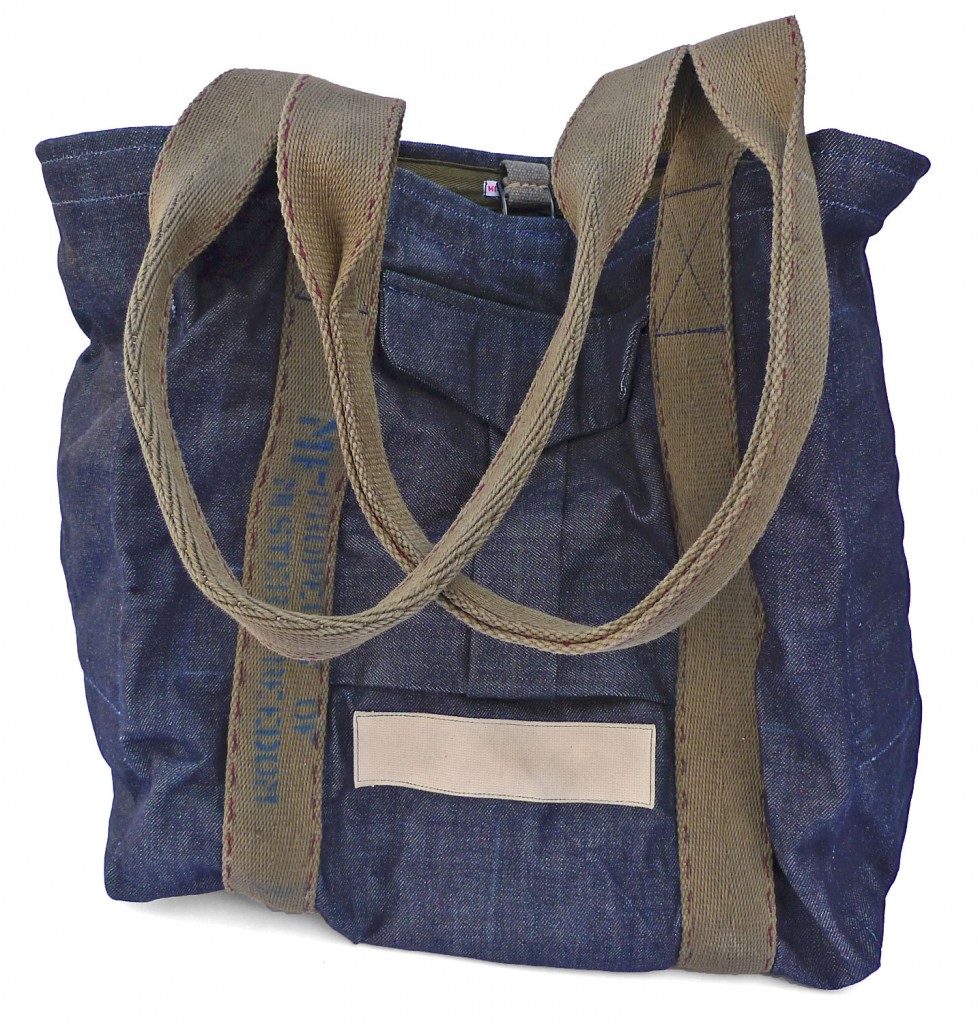 Time for yet another updated version of our original denim 'Tripper bag' we made in 2010, sold out for some time.
The pattern has not changed from the original Type 1 or Type 2 "Tripper", but we have updated several elements such as the lining/webbing/trims…
We found a roll of selvedge New Old Stock camo twill, older but of uncertain origin, and decide to have a 'Jungle' version of our 'Tripper'.
It will become very handy when flipped inside out and worn over your head, during an angry gorilla attack in the jungle. Stand still. You will notice that the charging primate, having lost all traces of you, usually loses interest. If not, swiftly remove the bag and retreat.
This limited edition "TRIPPER Bag, Type 3, Camo″ is 'Mister Freedom® built', right here in our Los Angeles atelier. In other words, designed and hand made in the USA.
SPECS:
PATTERN: Original Mister Freedom® pattern
FABRIC:
* Shell: Assorted New Old Stock indigo selvedge raw denim, ~13+ Oz.
* Lining: NOS 100% cotton selvedge twill, camo print, 'tiger stripe' style.
DETAILS
* Webbing handles: NOS Cotton webbing, mil-spec 1670-360-0540, olive green with red woven ID stripes.
* Top closure: Recycled military cotton webbing. Inside metal "D" ring for keys.
* Approx. Size: Length 16" x Width 8" x Height  15"
* Pocketing:
Two outside box-pleat pockets, vintage A2 type "United Carr" snap closure for flap.
Two inside side pockets
One inside large pocket 14.5" by 11" , snap closure (fits a Mac Notebook, or a phone book, because we all carry a phone book around)
* OD dyed HBT tape on inside seam, mil-specs.
* Visible denim selvedge on inside only.
* Tonal stitching.
* White ID tape underneath outside pocket, for your perso custom marking/stenciling.
* "Property of MF" original stencil.
* Limited Edition.
* Made in USA.
(Cold soaked and hung dry, One Size. Retail $449.95)
Available from www.misterfreedom.com
Thank you for your support.
Comments
comments