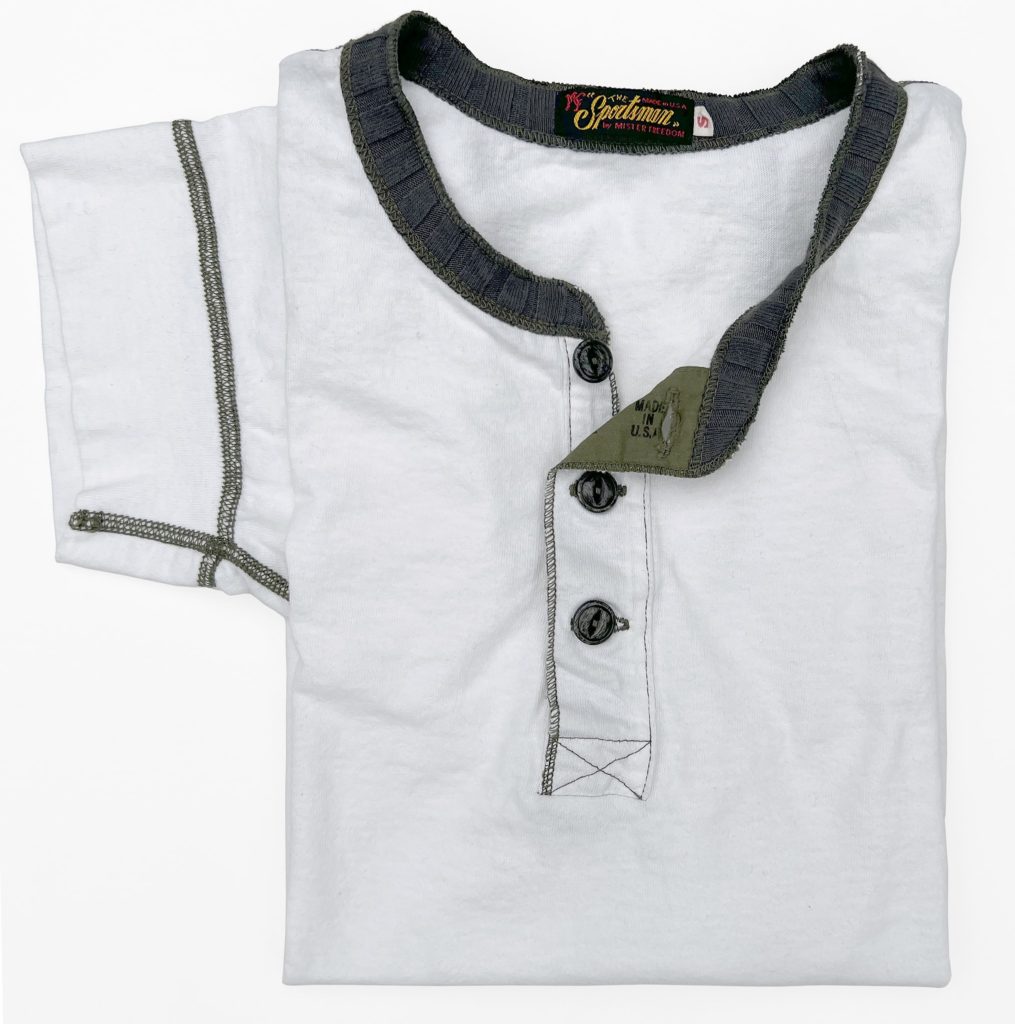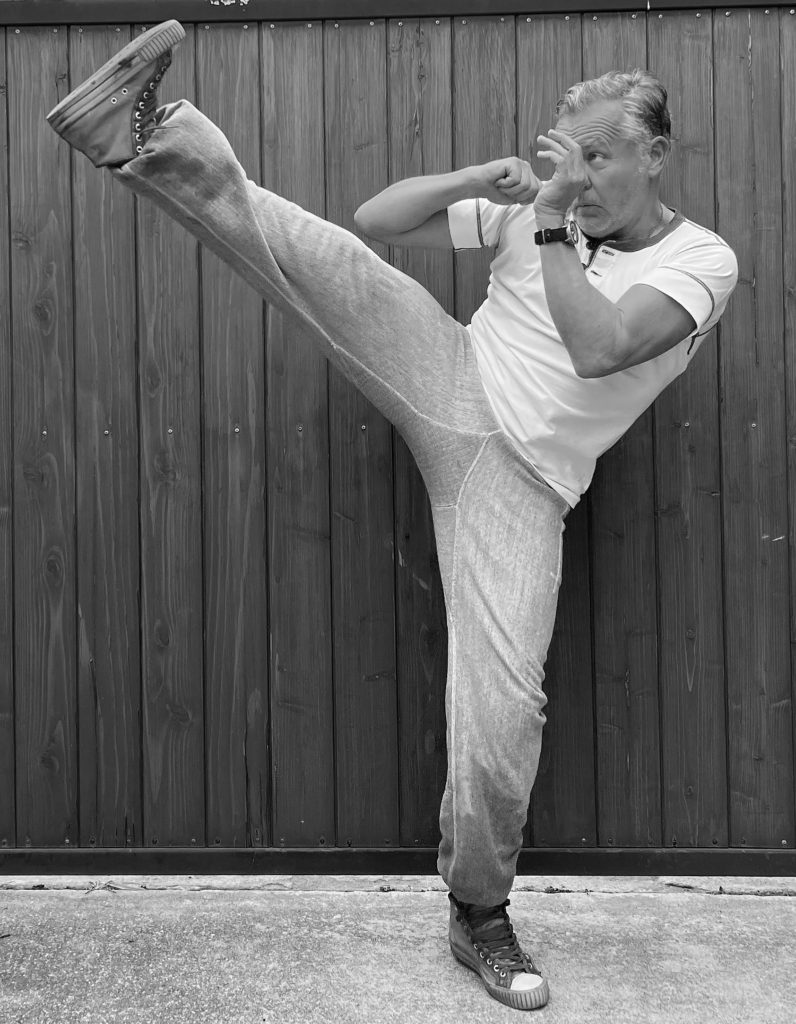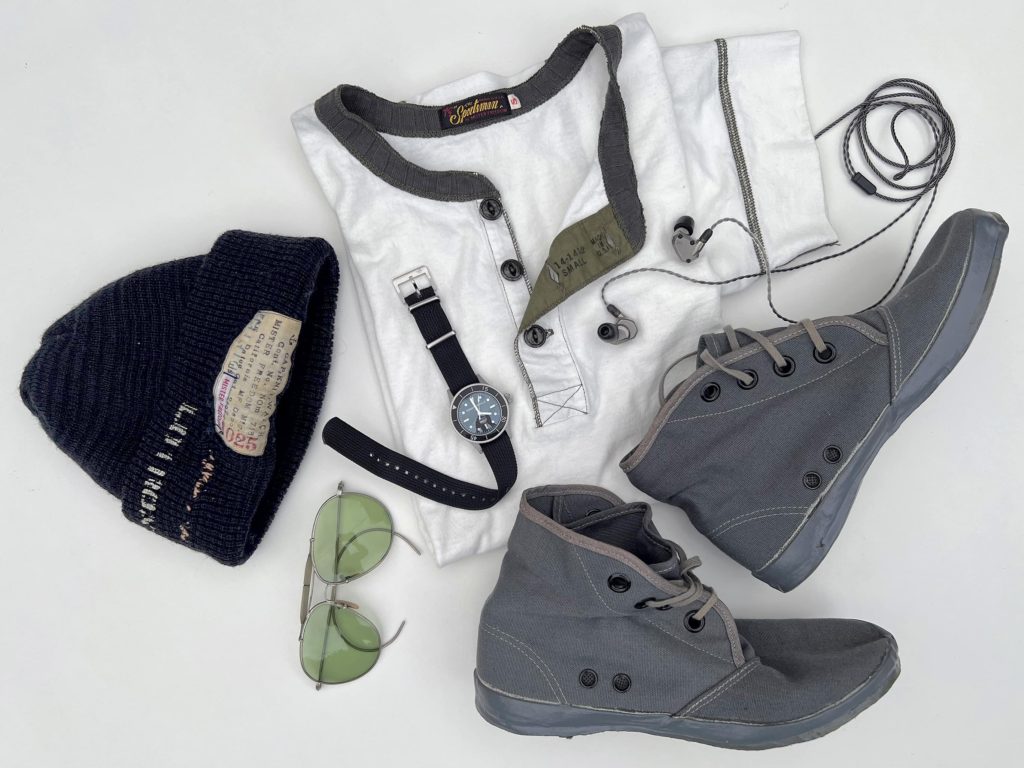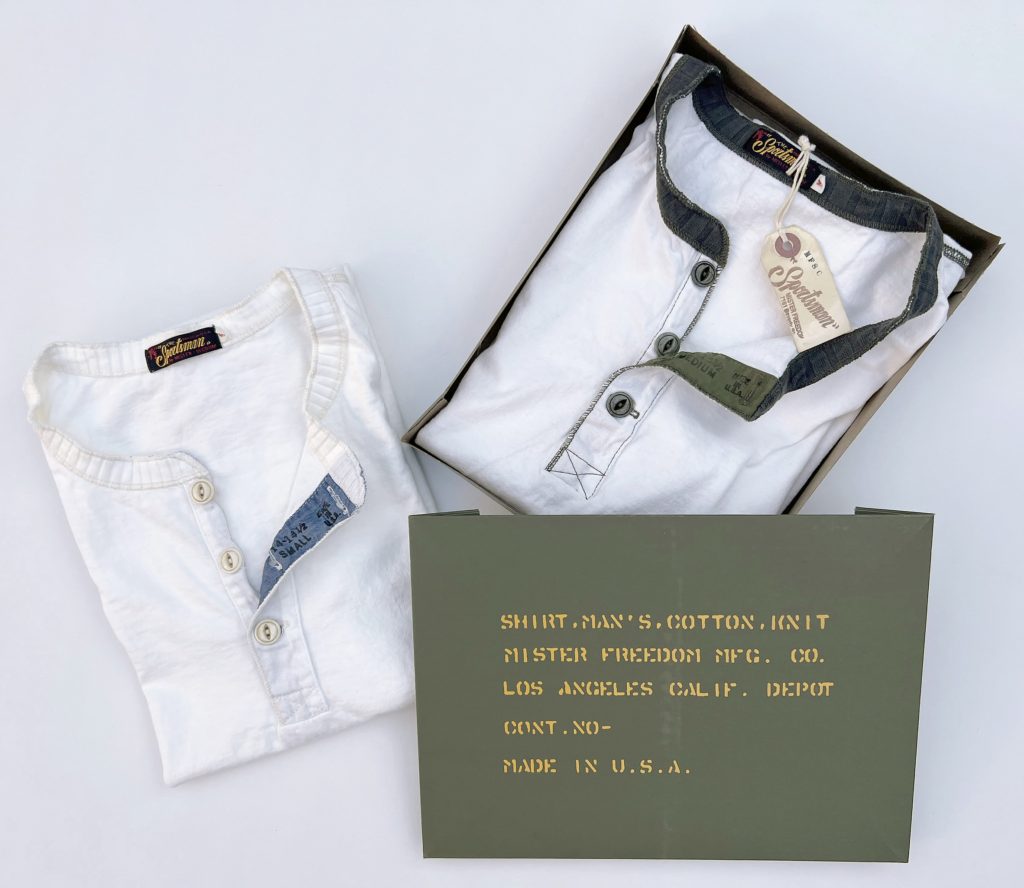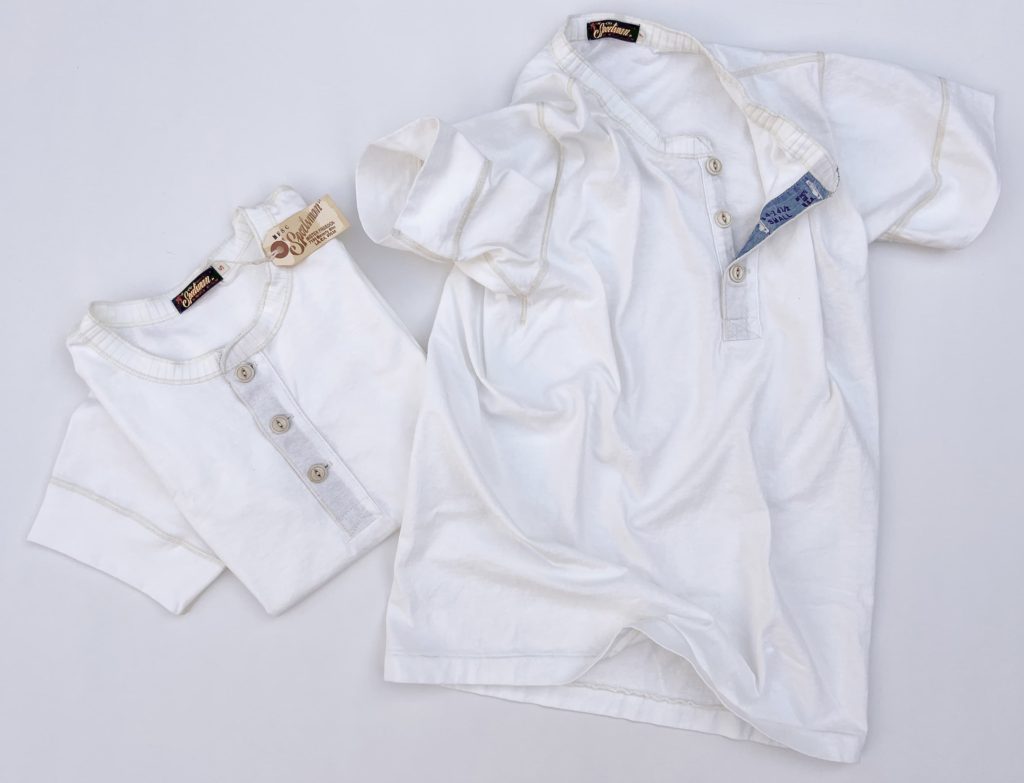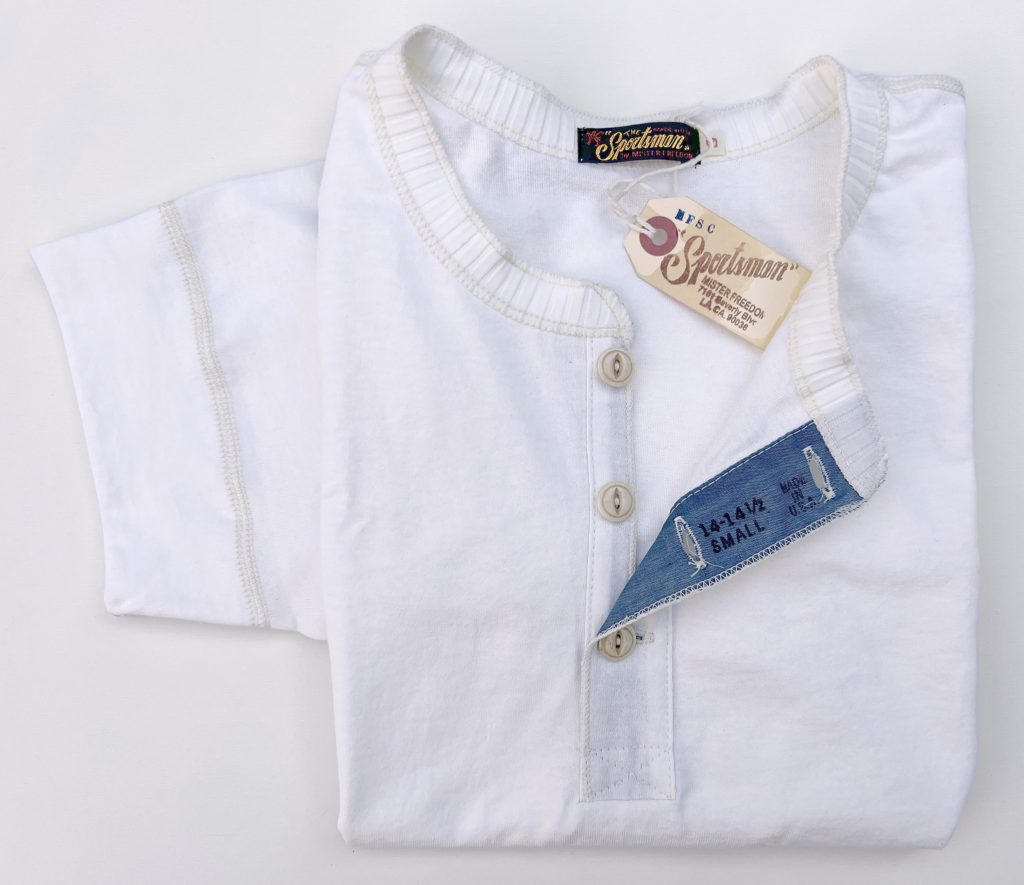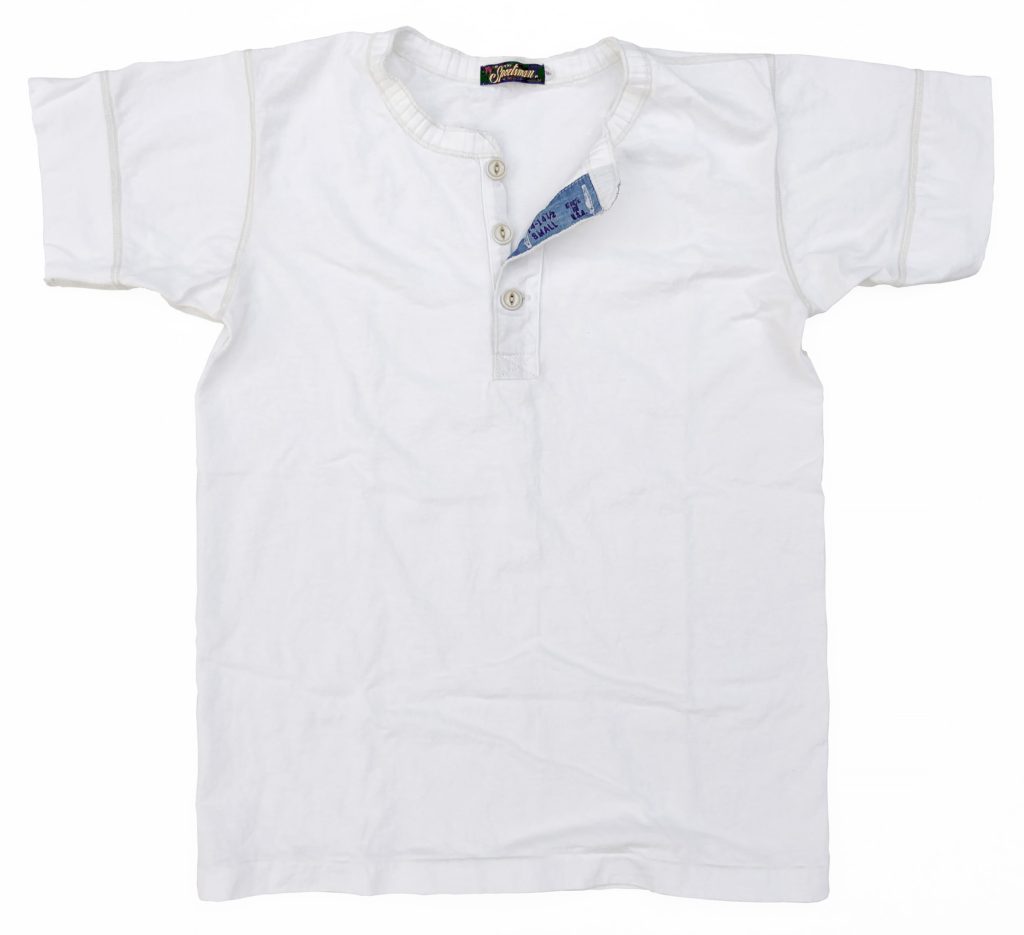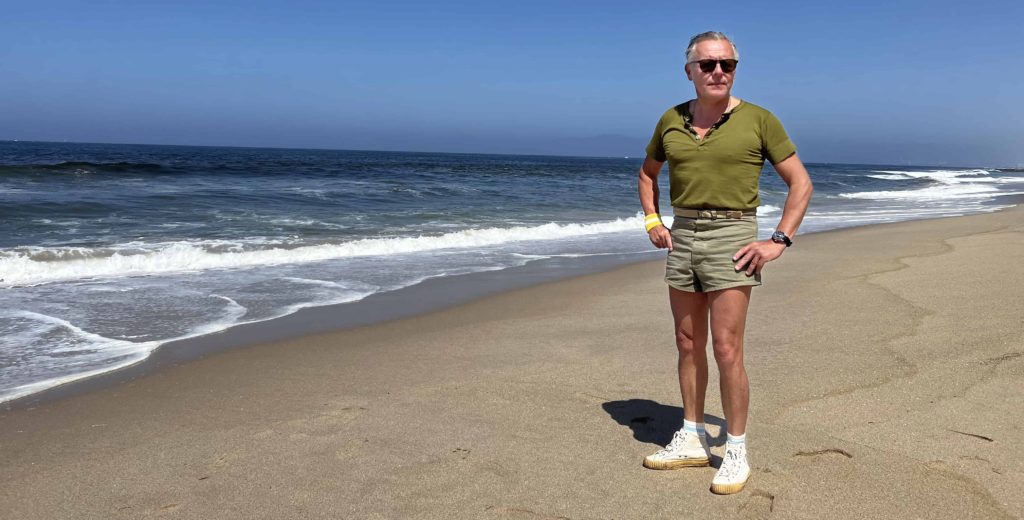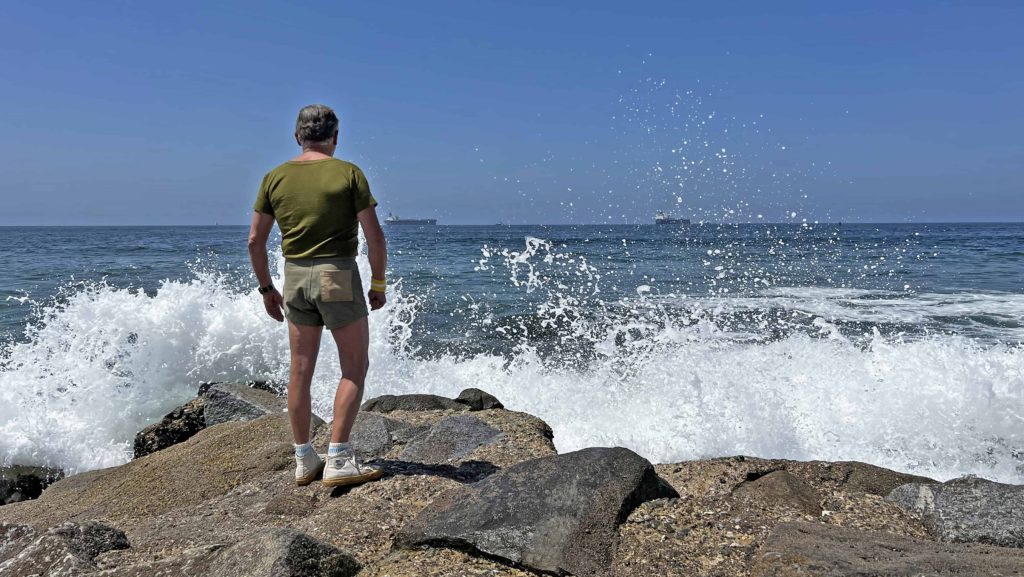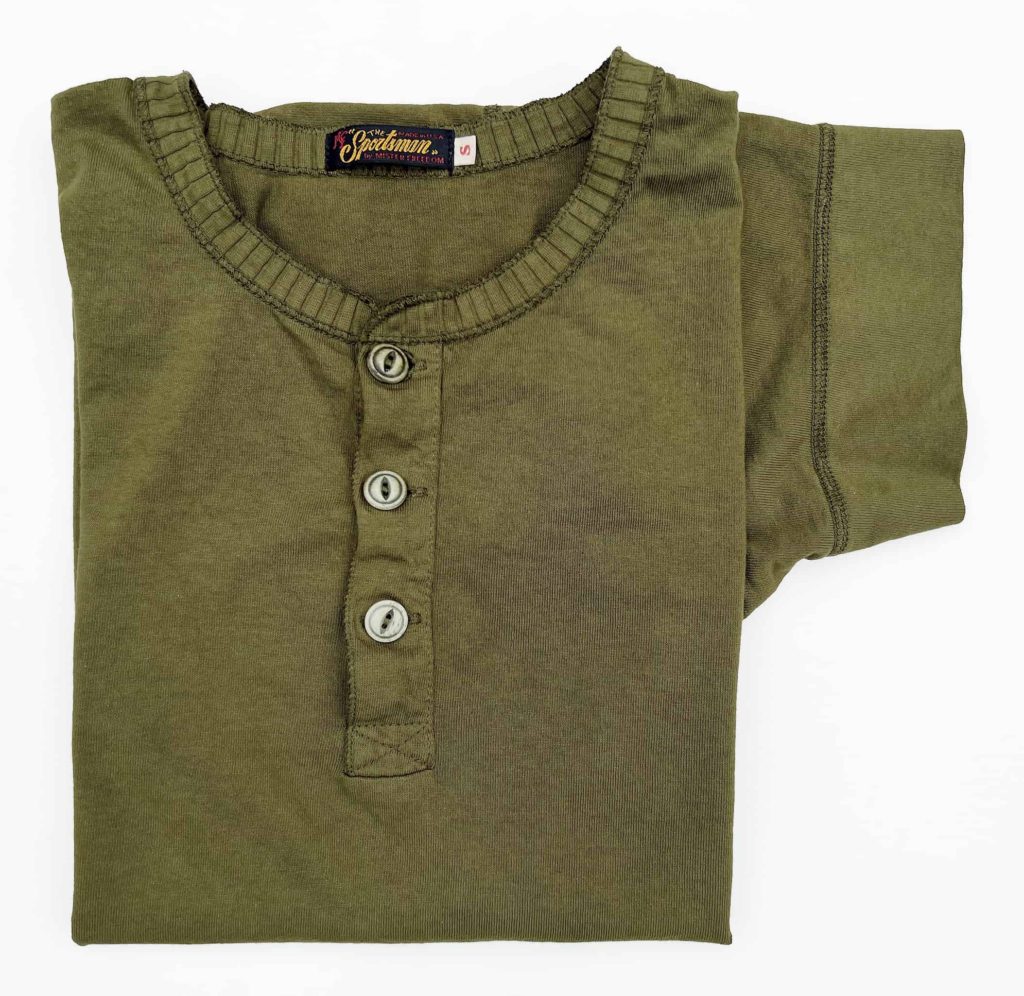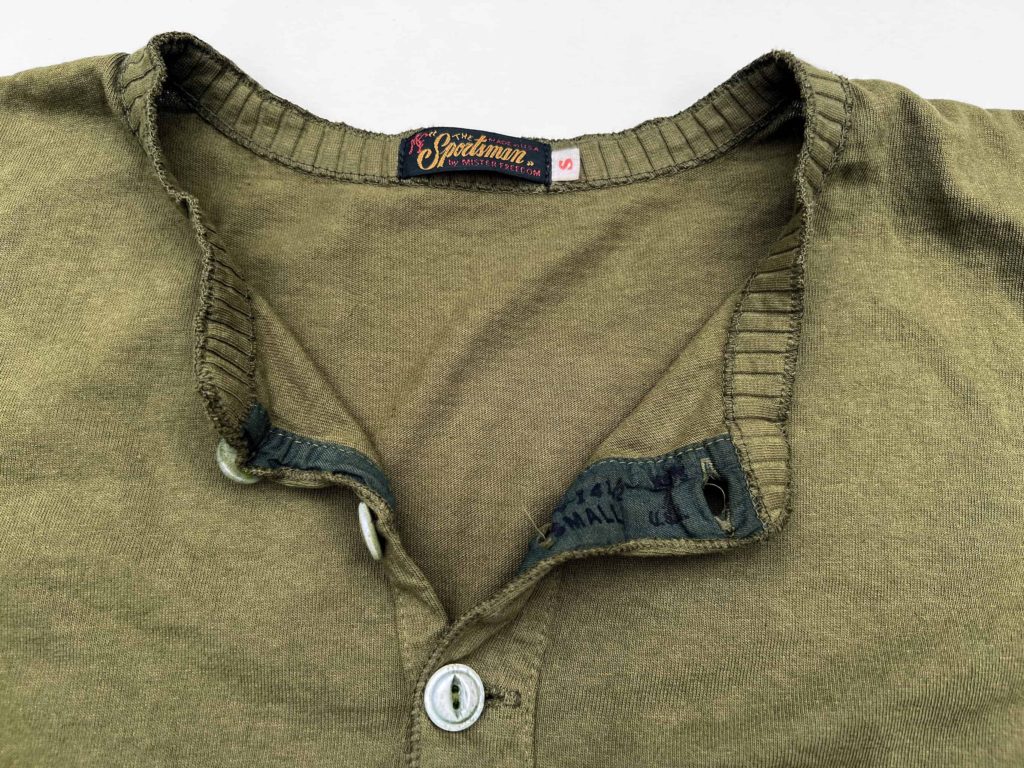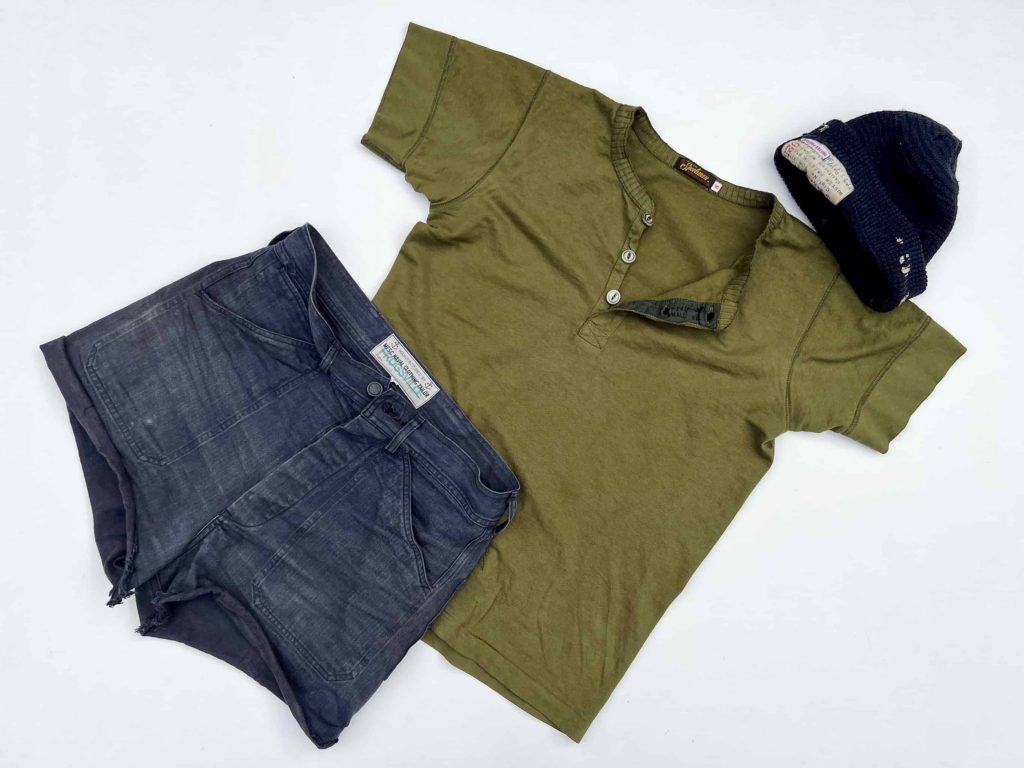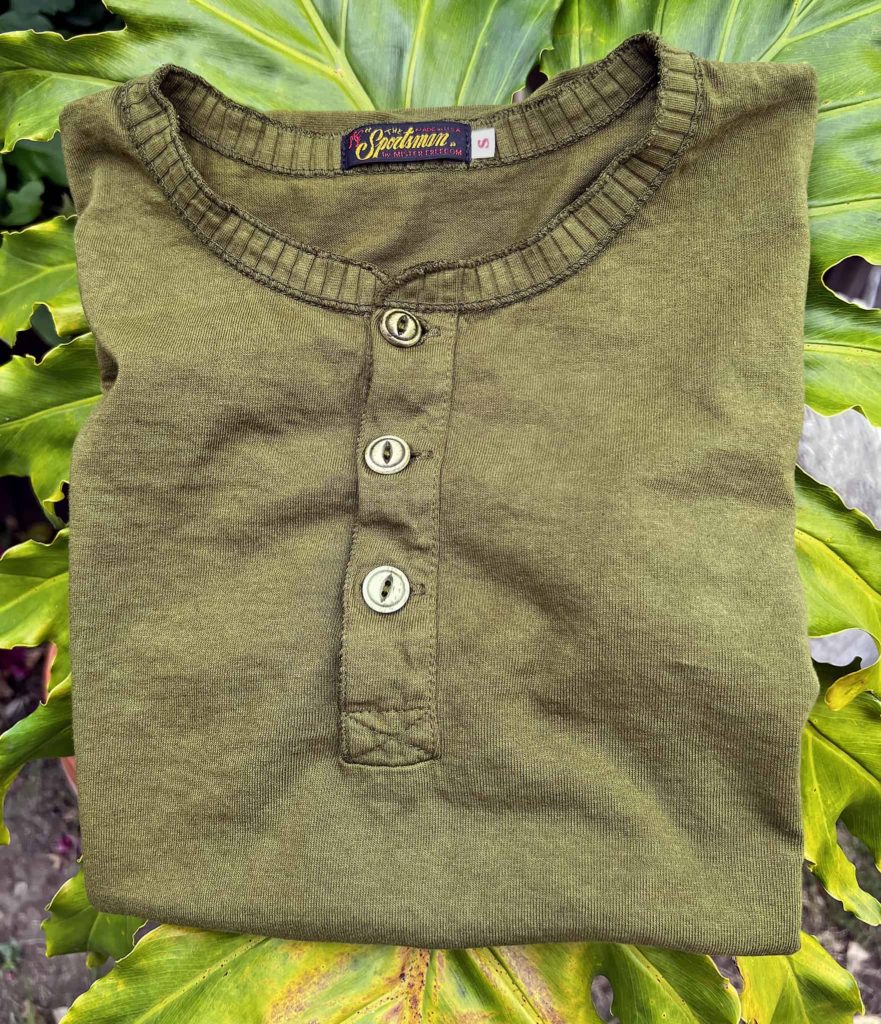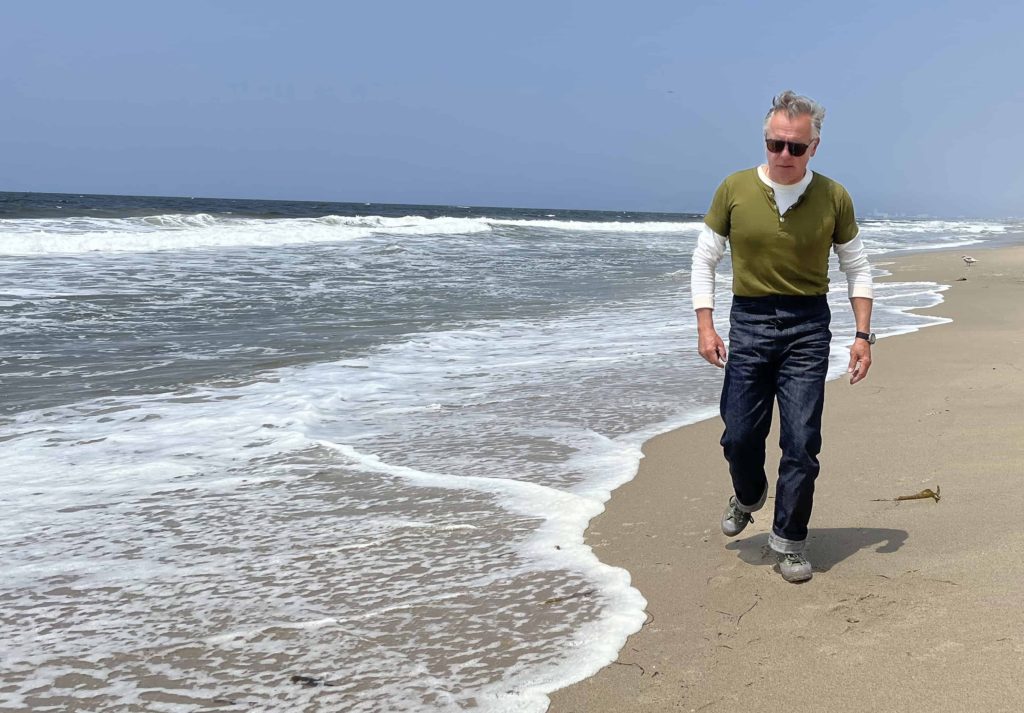 Mister Freedom® P.T. HENLEY, "M.A.S.H." , "R&R" and "Jungle" Edition.
2021-22 Sportsman Catalog.
Made in USA.
By popular demand, we revisited our 2011 Gym Henley pattern, with stricter manufacturing standards and with production consistency in mind, leading to the new classic MF® P.T. HENLEY.
The original edition was released in dozens of eclectic NOS tubular jerseys, with all-over-the-place sizing and specs, and many one-of-a-kind units. Total goat rodeo. This time around, the P.T. HENLEY is exclusively cut from our "SKIVVY" all-cotton tubular jersey knit (no side seams), a fabric of MF® SKIVVY T-Shirt fame.
Fit-wise, this milled-in-USA "Skivvy" fabric has less mechanical stretch than our "STANLEY" slubby knit jersey (featured on our STANLEY T-Shirt model), resulting in a tighter, old school athletic shirt cut. For a more relaxed silhouette, one may consider sizing up.
Skivvy vs. Stanley? Both are a matter of personal preferences regarding fit/silhouette/drape, and more importantly depending on one's body shape and proportions. Not to drop names here but, according to MF® internal records, Matt Damon went with the Stanley, so did Brad Pitt and Johnathan Majors (Lovecraft Country), while Channing Tatum opted for our Skivvy, etc… Regardless, we chose to release the P.T. Henley in the Skivvy jersey, for its tighter knit properties.
The P.T. HENLEY still features the MF® signature coverstitch/flatlock construction of our original Gym Henley. It is now available in three classic options:
a) The "M*A*S*H." edition (a reference to the 1970 film comedy featuring the antics of the (fictitious) 4077th Mobile Army Surgical Hospital unit): White tubular body, contrast gunpowder grey needle-out jersey neckband, OD (Olive Drab) stitching and button placket facing.
b) "R&R" edition (a reference to military in-country Rest & Recuperation periods for the enlisted man, during the Korean and Vietnam conflict): White tubular body, tonal natural stitching, blue chambray button placket facing.
c) "Jungle" edition: OG-109 (Olive Green, Vietnam era) tubular body, tonal trims.
The MF® P.T. HENLEY is designed by Mister Freedom® and manufactured in California, USA.
SPECS:
FABRIC:
100% cotton tubular jersey knit. Cotton grown and fabric milled in USA.
DETAILS:
* Inspired by classic utilitarian/military knit undershirts, and vintage casual sportswear henley shirts.
* Tubular body (no side seams).
* Coverstitch/flatlock construction.
* Woven fabric button placket facing, size stamped.
* Ribbed needle-out cotton jersey neckband.
* Genuine bone buttons, vintage style cat-eye.
* ¼ sleeve, self-fabric wide cuffs.
* Original mfsc "Sportsman" woven rayon label.
* Made in USA.
SIZING/FIT:
The MF® P.T. Henleys comes rinsed/tumbled dry.
The tubular jersey fabric of the MF® P.T. Henley is the same as our SKIVVY T-Shirt fabric. Identical width, with low mechanical stretch. Use your SKIVVY size.
I wear a Small for a tight fit, pure personal preference. About 5'7 , ~145 lbs. Consider sizing up for a more relaxed fit or contemporary silhouette.
CARE:
Low maintenance. Machine wash on normal cycle, cold water, eco-friendly detergent. Tumble dry or hang dry.
Available from www.misterfreedom.com, our Los Angeles brick & mortar store, and fine retailers around the World.
Email sales@misterfreedom.com or call 323-653-2014 with any questions unanswered above.
Thank you for your support.
Christophe Loiron
Mister Freedom®
©2022
Comments
comments