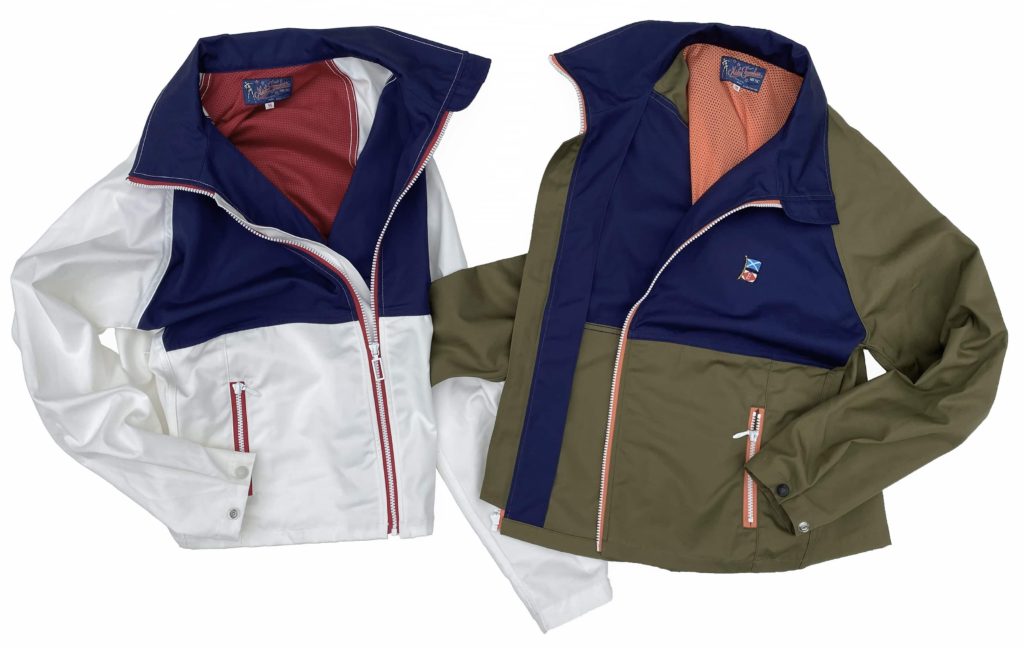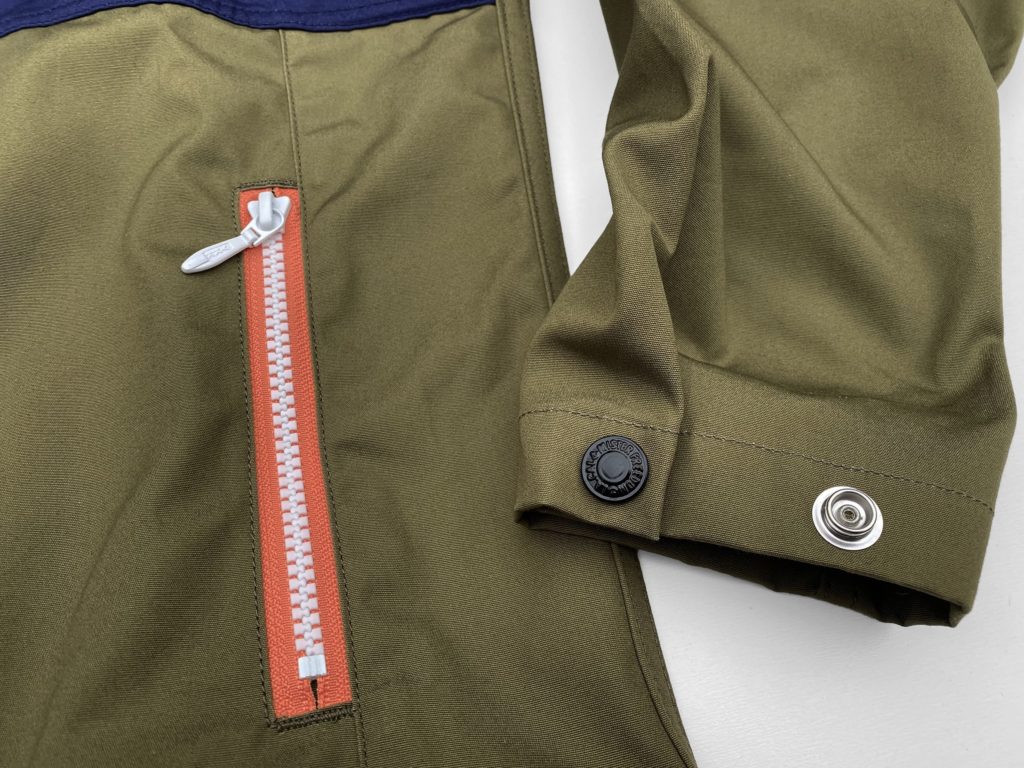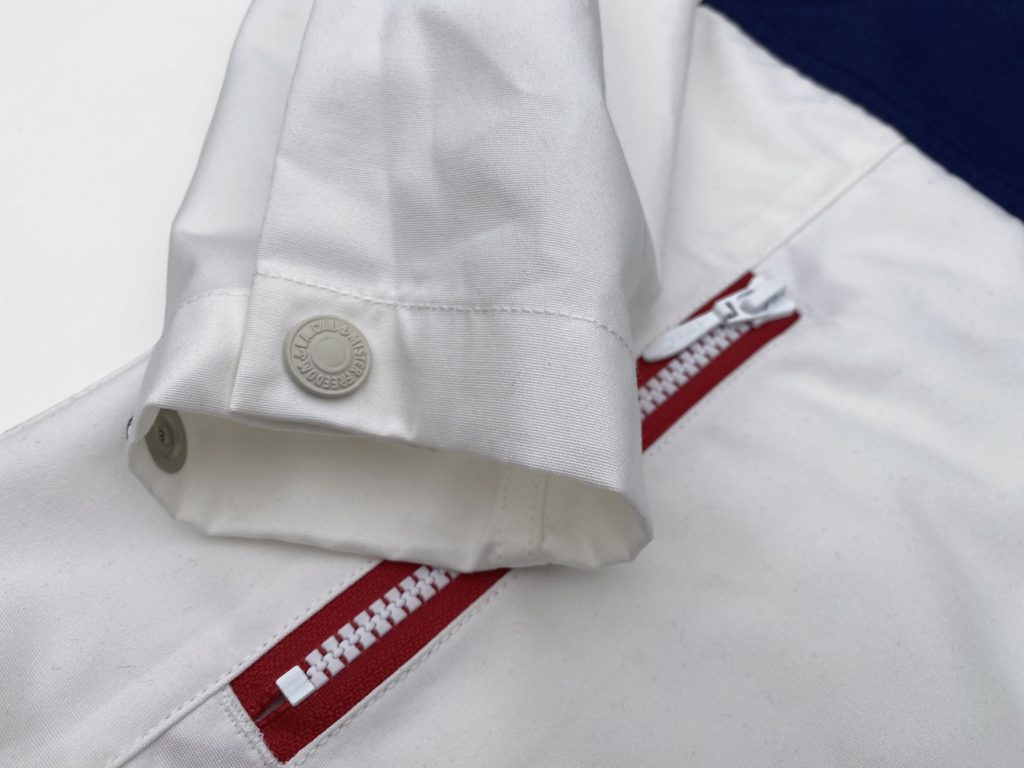 Mister Freedom® MERCURY Running Jacket, all-weather cotton VENTILE®
mfsc FW2021 PODIUM collection.
Made in Japan
For FW2021, we are venturing into the world of vintage athletic wear with a colorful collection entitled PODIUM, the latest seasonal chapter of our long-standing collaboration with our friends at Sugar Cane Co (Toyo Enterprise).
Drawing inspiration from old school 1940s to 1980s activewear, from classic Track & Field uniforms and old-school PE (Physical education) gear or casual gym clothes, we blended timeless American and European influences in the Mister Freedom® mixer, and designed a no-nonsense selection of versatile sports-related gear. Taking the usual liberties with period fashions and fits, yet sticking to timeless aesthetics for authenticity, the eclectic styles in our PODIUM line-up will easily incorporate into any classic "heritage" wardrobe or gym locker. Practical and durable vintage-inspired gear for working out, or simply hanging out.
Our MERCURY Jacket draws its inspiration from the dynamic world of 70s-80s running clothes, vintage hi-tech "windsuits" and casual active sportswear. Check out old copies of Runner's World Magazine ads for reference.
Light weight, unlined body, two-tone panelling and raglan sleeves, ventilation back yoke with athletic "shimmel" mesh shoulder lining for air circulation, 70s style plastic zippers with colorful tape, zip-up high collar, practical adjustable snap cuffs… all blend-in for an old school running jacket style, the MF® MERCURY.
Regarding our choice of moniker, wing-capped Mercury was messenger of the gods in roman mythology, recalling the wing-footed messenger god Hermes of Greek mythology. See Champion's "running man" 1940s-50s early labels for a similar reference.
For the body material, we decided to go vintage high-tech performance, and opted for genuine all-weather Ventile®. There are different kinds and ours is produced under licensing by Daiwabo Co in Japan. Much has been written and discussed about Ventile® (its British origin sometime between the late 1930s and mid 1950s, depending on when you start the clock), the trademark saga of the brand, its technical evolution through the years etc.., and the disputed eco-friendliness of the fabric (read WDD Nick interesting article and comment section here.)
The official pitch for Japan-made Daiwabo Co Ventile® reads "super-high density 100% cotton fabric with great moisture permeability and waterproof property". Apparently, the fabric prevents water from getting through (once the yarns are soaked and expend), yet allows sweat to evaporate… Don't ask me, I just work here.
See Google-translated Ventile® tech notes on Daiwabo's paper tags below:
The claim is this fabric is "weatherproof" rather than waterproof (will withstand light rain but is not fully waterproof), yet windproof, and with good breathability.
What we do know is that our MERCURY and its single layer of Ventile® will keep you dry for a while, should you decide to spray yourself with a garden hose in the privacy of your backyard.
Besides this outstanding performance, our Ventile® is a mid-weight fabric (about 7 Oz.), has a crispy dry hand similar to traditional tightly-woven 100% cotton poplins, and is ridiculously good-looking. It works perfectly as body material for our purpose, a vintage-inspired windbreaker or running jacket.
Regarding sustainability, Ventile®'s eco-friendliness can be debated at length, but I believe that a garment ethically-produced in small batches, made to last both in style and quality ( =meant to be worn for years without falling apart and/or being fashionably obsolete), is worth its initial carbon footprint. Sure beats any mass-produced piece of fast-fashion, however green-washed it is in corporate sustainability and deceiving ad campaigns boasting being "recyclable" or cut from "organic" fabric, and destined for landfills from inception.
Anyways, we also opted for clean seams inside and out, so the MF® MERCURY features flat-felled (chainstitch) construction throughout, not the common overlocked seams.
Our choice of recurring visible branding throughout the PODIUM collection is the discreet signature maritime signal flags logo, previously-designed for the Marina Shirt as a chest patch. Absolutely no reference to the flag of Scotland, the diagonal white cross on blue background pennant is international naval code for Mike, the letter "M", and the red diamond on white background is Foxtrot, the letter "F". 
The MF® MERCURY Running Jacket is designed in California and manufactured in Japan in collaboration with Sugar Cane Co, made from genuine Ventile® fabric milled in Japan.
SPECS
FABRIC:
Genuine Ventile® all-weather fabric, super-high density 100% cotton, about 7 Oz., water-resistant (not waterproof), windproof, breathable. Light weight, dry hand. Milled in Japan.
Color combo options:
a) Arctic white x Navy Blue (with red mesh)
b) Olive Green x Navy Blue (with orange mesh)
Rear yoke lining: 100% polyester athletic "shimmel" mesh.
DETAILS:
* Original mfsc design inspired by vintage high-tech 70s-80s active wear and running clothes.
* Unlined, streamlined.
* Water-resistant and windproof.
* Raglan sleeves.
* Two-tone contrast paneling.
* Vented back yoke with partial mesh lining for air circulation.
* Full zip front closure, 1970s-style plastic zipper with contrasting tape and swivel pulls.
* Zip-up high collar for throat protection, with zipper pull cover.
* Two lower pockets, zip closure.
* Adjustable snap cuffs, original mfsc-branded metal painted snaps.
* Flat-felled (chainstitch) construction throughout.
* Original mfsc "Podium" woven rayon label.
* Designed in USA, made in Japan.
SIZING/FIT:
The MERCURY Jacket comes raw (unwashed) and is ready-to-wear without any pre-treatment.
This jacket is considered true-to-size. I opted for my usual size in mfsc jacket, 38 (Medium). I'm about 5'7 , 145 lbs.
CARE:
The Ventile® fabric Japanese manufacturer Daiwabo recommends dry-cleaning (eco-friendly facility) when possible.
Alternatively, spot clean: brush off/sponge off dirt, sand and mud.
If full cleaning is necessary, and dry-cleaning impractical, machine wash on delicate: turn garment inside out, warm water, pure liquid soap (no harsh synthetic detergent, no bleach etc), rinse thoroughly (until all soap residue is removed).
Shape on hanger and hang dry.
Available from www.misterfreedom.com, our Los Angeles red brick HQ, and fine retailers around the World.
Email sales@misterfreedom.com or call 323-653-2014 with any questions unanswered above.
Thank you for your support,
Christophe Loiron
Mister Freedom®
Comments
comments