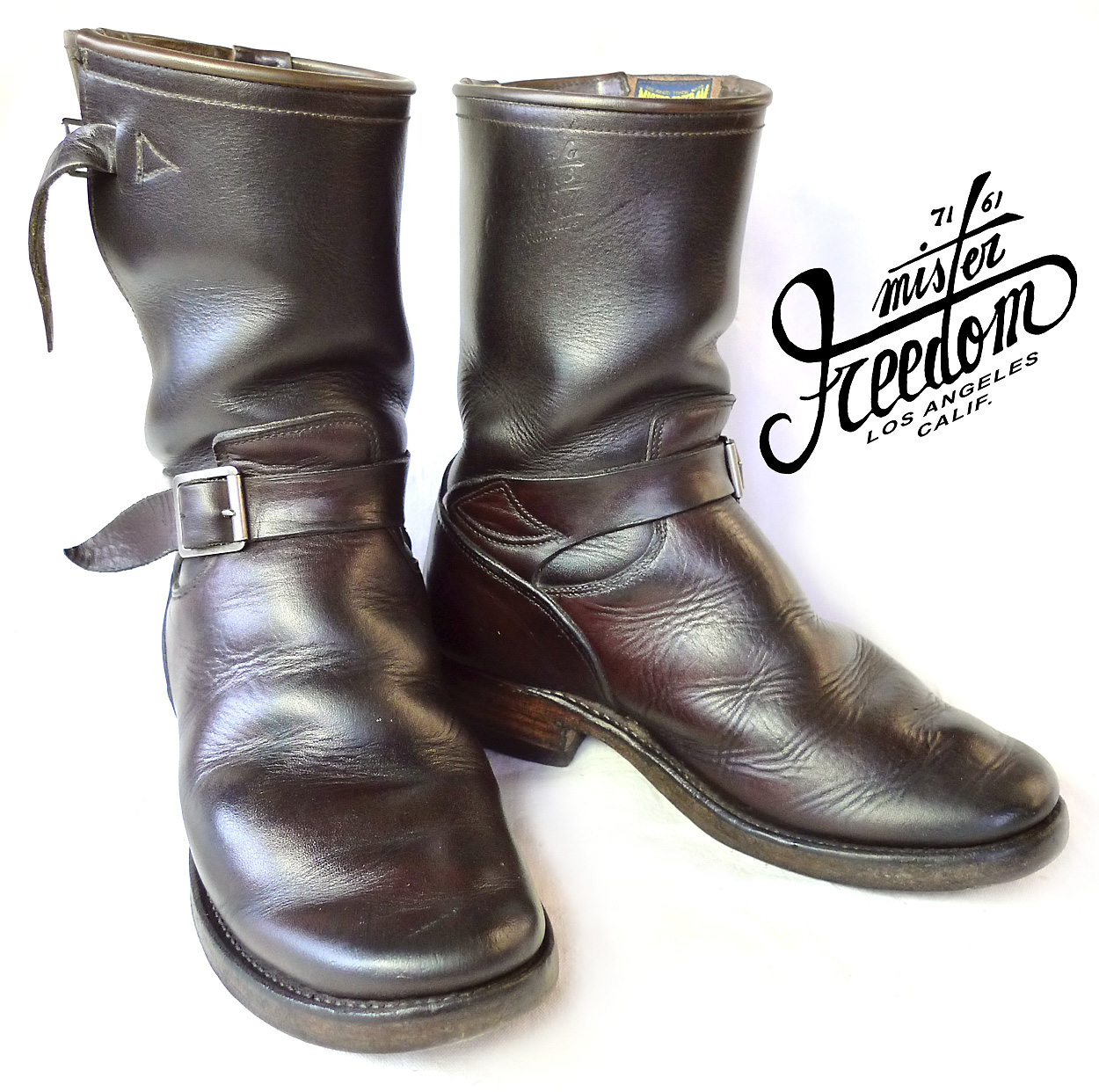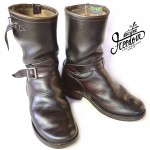 Mister Freedom ® Original "ROAD CHAMP" Boots: The Evolution…
First off, our apologies to all of you cats on the waiting list. Production is very slow and the boots are trickling in at a rate of about two pairs a week, when we're lucky. Thank you for your patience and support.
These are my own pair after about 6 months of wear and lotsa miles… They have been greased up several times with Neatsfoot Oil (they were worn in the snow and rain last December in France). I also just polished them with BLACK Lincoln Shoe Polish, and old school spit shine. The colours constantly change and there are shades of chocolate brown, burgundy, olive and black… I added an extra hole to the strap and the boot fits very snug around the instep/heel/ankle.
Do I need to say they are my everyday slippers…and i LOVE 'em!
Check out the original post  for all the specs.
(Sold New in Box,  Full Sizes and Halves from US7 to US12, Retail $ 949.95) 
Call (323) 653-2014 or mail john@misterfreedom.com for enquiries and availability. We ship world wide.
Comments
comments