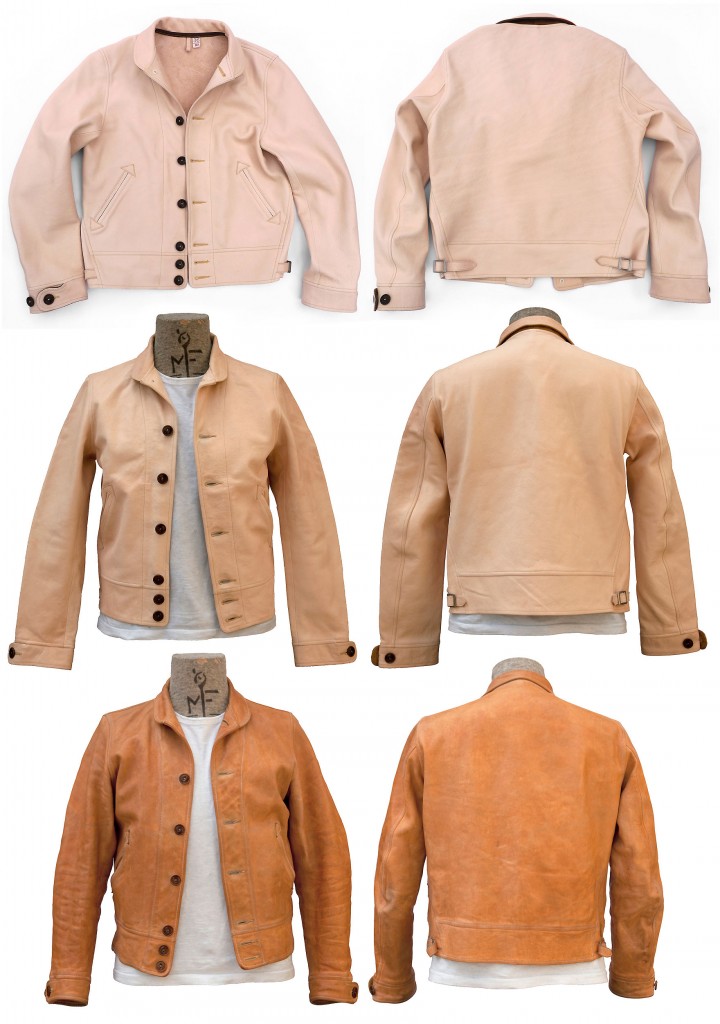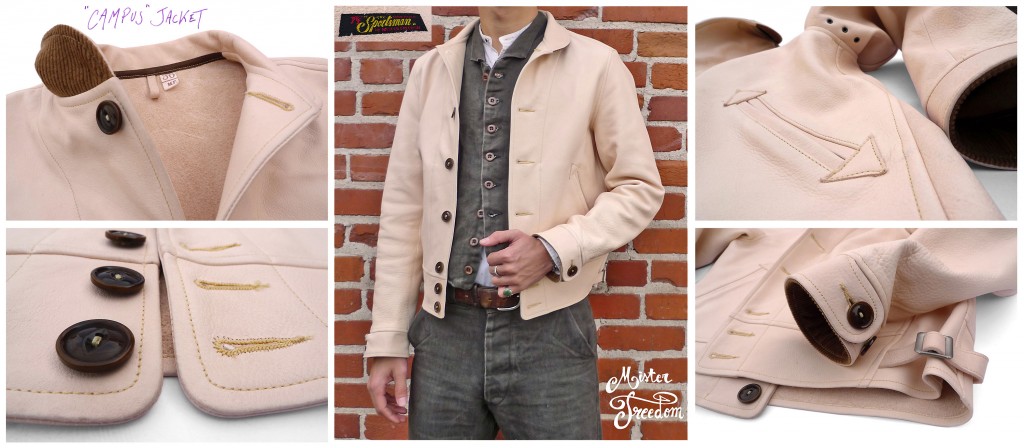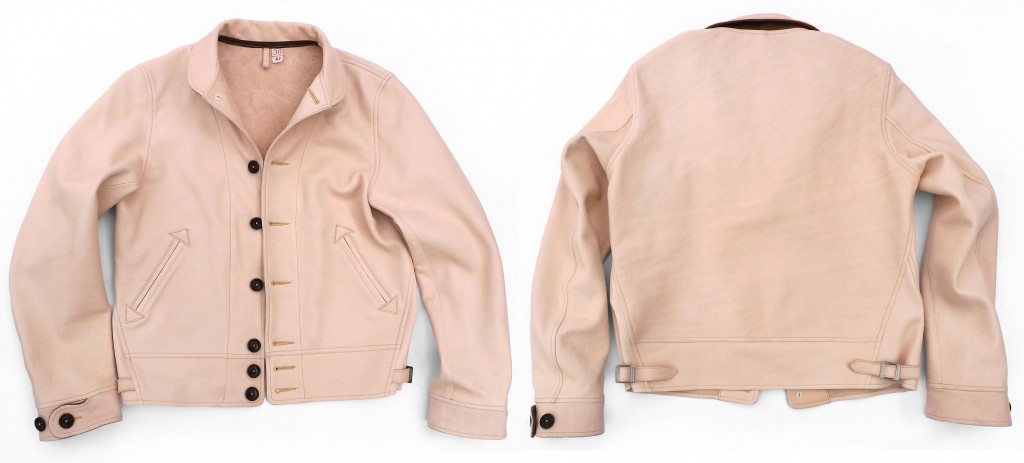 Mister Freedom® "CAMPUS" Jacket
'The Sportsman' Made in USA, Fall 2013
Closely following the career of Justin Bieber, I have decided to make a 1930's style leather jacket of absolute no interest to him.
If we usually do not claim to have come up with the perfect garment, this time… is no exception.
However, I'll still share the American saga that started sometime in early 2012, to end a few weeks short of Christmas 2013.
Thanks to the hard work of many, here is our "CAMPUS" jacket today, an addition to our staple Mister Freedom® 'The Sportsman' catalog.
This jacket comes somewhat as a Do-It-Yourself kit. Not that what you're getting is a cow with thread and needle, along with instructions in 12 languages starting with "Carefully insert A, you fun have is go now. Yes? Welcome" on page 1. But rather in the sense that our CAMPUS leather jacket is a blank canvas for you to colorize.
These days, with no shortage of disposable mass produced goods crowding shelves and virtual stores, well orchestrated impulse buys and tantalizing ad campaigns stimulating consumerism, it is easy to forget that clothes are actually made by real people, use resources to manufacture, and are the result of a long chain of events. I believe clothes should not become widgets and end up in landfills…
By acknowledging the work and efforts that go into manufacturing a garment, by being aware of the challenges, one should naturally acquire a certain respect for things man-made.
We hope to send this simple message by creating a connection with this DIY garment and its owner.
To do so, we opted for a leather with an untreated natural looking finish, somewhat of a 'raw' state that will start to age and become one with the wearer the moment the garment is removed from its packaging, namely a cool re-usable selvedge denim printed bag.
About style:
Our CAMPUS is a Mister Freedom® interpretation of traditional 1930's 'Cossack' type jackets. Originally, the term 'Cossack' might have referred to the versatile collar shape that allowed to be flipped up to a military style Nehru collar… For all I know, it might as well be referring to a Mrs. Cossack, fierce week-end seamstress, who first came up with a short unlined leather jacket with a round collar for her stylish hubby… As always, don't quote me on anything.
What I do know is why we called our jacket the "CAMPUS": flipping through a 1933 Pasadena Junior College year book entitled 'Campus', I noticed that that style of jacket was on many of the students' backs. Some jackets appeared to be suede, some full-grain leather, most with A-1 type patch pockets… but all with the consistent typical 'Cossack' style, short with round collar. Times when Charles Lindbergh was hip. And Jacques Cousteau a hipster.
I remember owning a similar jacket in the early 1990's. Found in a thrift store for a few bucks, I remember it having a beautiful patina but fitting a tight in the arms. So I, of course, immediately thought of cutting the sleeves off… I am not sure where the body is today, but I know I kept the sleeves, having recently found them in a pile of leather scraps at work.
How sane it is for one to hold on to old leather scraps for 23 years is unsure, but chopping the sleeves of that gem was a real lifetime achievement…
So, 23 years after, I can only try to redeem myself with a leather jacket that can be passed on to the next generation. In some 60 years, when someone stumbles on a beat-up vintage Mister Freedom® 'CAMPUS' and has an urge to turn it into a vest, we will have gone full circle…
About construction:
Our choice of keeping the CAMPUS unlined is a nod to many older 'Cossack' type jacket. This sounds today like a 'cheaper' alternative to a full lining, but is actually a real challenge for one concerned with both outside and inside appearance. Inside exposed seams are often very funky in the vintage samples I have seen. With the CAMPUS, we thrived to keep it clean in and out. And anyone who works with leather knows that you do not get a second chance…
We also opted for poly-cotton thread this time, having seen too many vintage leather jackets with busted out seams.
About the leather:
I opted for a light weight vegetable tanned full grain milled cow hide, untreated natural finish, origin USA. Each hide was carefully selected by hand, many rejected, a fun process. Within the same grade, there were no two alike, resulting in each CAMPUS jacket having its own character, specificity, feel and natural 'imperfections'.
Extremely light sensitive, pretty much like the (usually) unexposed parts of your own skin, this natural hide will start 'tanning' when exposed to the sunlight.
Originally of a white pinkish color, this leather will turn quite orange when worn/left in the sun for a few days. THIS IS NORMAL, and expected.
Unless you are Batman, the CAMPUS will change color as you wear it outside. Expect stains, water marks, natural grease, scratches, patina and creases if you are planning on taking it out of the closet where it doesn't belong. All this adds to the character of a leather garment, and is the reason why they are referred to as 'second skin'.
We are offering the Campus in pure new condition, not 'factory distressed'. The jacket's journey will be yours and each nick a memory. The evolution photo with the three stages is for reference only, results will depend on how you wear your Campus, how often and your type of activities.
I once had in my hands a NOS 1930's 'Cossack' leather jacket, original tags and all, featuring a printed paper sticker affixed to the flesh side of the hide. The sticker claimed the garment was "HAND WASHABLE with Castile Soap".
Now. We have experienced soaking the CAMPUS in cold water, spin dry, line dry, worn briefly to shape, as demonstrated in this silly cartoon.
However, results have varied greatly and we DO NOT RECOMMEND IT. Some of the hides will shrink and/or stiffen more than others. So there is a chance of ending up with a leather brick two sizes too small… Should you wish to proceed with dipping your jacket in water, you are on your own…
It is much safer to wear the jacket and let natural patina happen over time.
For the adventurous type however, putting the CAMPUS jacket on a bust form outside and letting it tan for a while can have interesting results. Avoid large seagull populated areas. Also make sure to periodically move it around so that the sun tan looks natural, avoiding crisp lines. Anyone who ever woke up on a beach at noon will understand.
Anyways, here is the promised saga:
After the hides were selected, bought and dropped at the factory, the cutting began.
Then the skiving (for less bulky seams.)
Then the sewing…
The unfinished jacket were taken to yet another place to have keyhole type button holes added, instead of the more modern looking bound button hole construction.
The ultimate trip was to MF® atelier (a fancy word for our in-store sweat shop) where the buttons were patiently hand stitched, one by one.
Besides a long delay from the start due to difficulties sourcing all the required hides, I am happy – and relieved – to say that everything else went as planned.
If at any stage something could have gone very wrong, everyone involved did an amazing job to prevent FUBAR status.
Cheers!
And thus ends the saga of our CAMPUS Jacket…
Designed by Mister Freedom® and made in California, US of A.
SPECS:
PATTERN: An original pattern inspired by a Mrs. Cossack, and 1930's sportswear type light leather jackets.
LEATHER: Vegetable tanned leather, full grain cow hide, milled and supple, natural finish and color, about 2-3 Oz weight, origin USA
DETAILS:
* 1930's silhouette
* One piece back
* Fully unlined, clean seams.
* Cotton corduroy collar and wrist cuff facing
* Slash pockets with arrow stops.
* Side gussets with adjustable side straps (NOS metal slide buckles)
* Keyhole button holes.
* Corrozo 'Cat Eyes' wood buttons (aka ivory nut), backed by NOS French 1920's glass buttons.
* Underarm venting eyelets
* Mister Freedom® 'The Sportsman' woven label behind the slash pocket, right front panel.
* High stitch-count, sturdy poly-cotton thread stitching.
* Made in California, USA with American cowhides.
SIZING:
Because of its weight on the light side for a leather jacket, I wanted a slim and quite snug fit, reminiscent of the original 1930's silhouettes. This leather jacket is easily wearable during California summer evenings, with a light shirt or T-shirt. Besides the easy blue jeans/Ts, I like the more elegant white shirt/tie look with it as well.
During winter, the CAMPUS can be layered under an heavier outwear jacket, an old school down vest etc…
I am usually a 38 in mfsc jackets and I am a 38 in the CAMPUS, with room for a lightweight shirt underneath.
Tom is wearing a 36 on the photos, his usual size in MF® jackets. Tom, however, does not eat calzones.
Please refer to sizing chart for approximate measurements.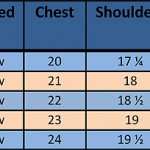 CARE:
We recommend you leave you CAMPUS as-is and just wear it.
Because of its original light natural color that will darken over time, it is prone to get soiled, water marked etc… This is part of the tough life of a leather jacket, your second skin.
Just for info, Dr. Bronner's Castile soap is used by some pro tack shops to clean leather, at your own risk. Pecard also offers quality leather dressing.
Please be aware that almost anything applied to light colored leather will alter its color.
What 'works' on boots is not what you put on a saddle (if you want to stay on it), and definitely not made for clothing.
Seek the help of a professional leather cleaner should staining occur that you cannot live with.
Note that some shedding of the leather 'flesh' side may occur for a while and leave (brush-able) flecks visible on dark shirts or waistcoats.
I have tested the corduroy 'El Americano' waistcoat with the Campus… once. This shedding should settle after a certain period of wearing the jacket.
Available NATURAL/'raw'
Sizes
36 (Small)
38 (Medium)
40 (Large)
42 (XLarge)
44 (XXLarge)
Retail $949.95
Available on www.misterfreedom.com , at our brick and mortar in Hollywood, CA., and at a few selected fine boutiques around the World.
Please call 323-653-2014 or email sales@misterfreedom.com with any questions not answered above.
Thank you again for your support 😉
Comments
comments