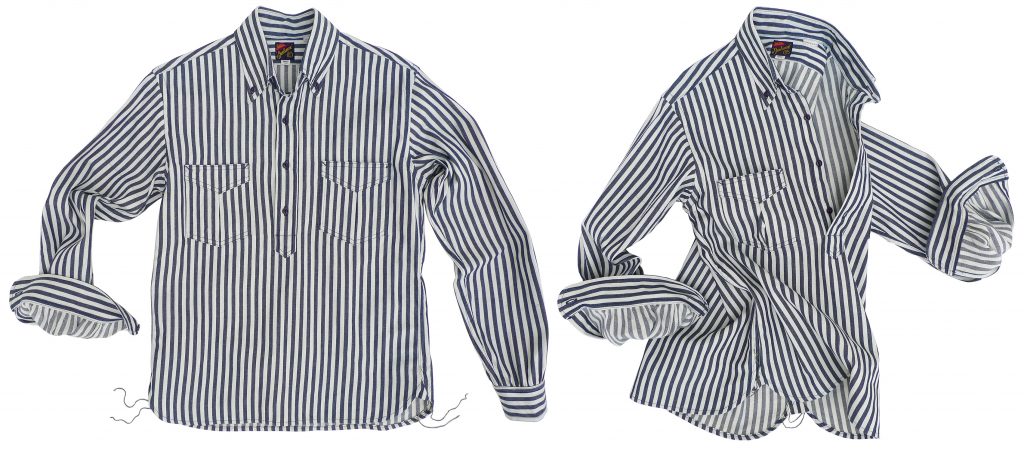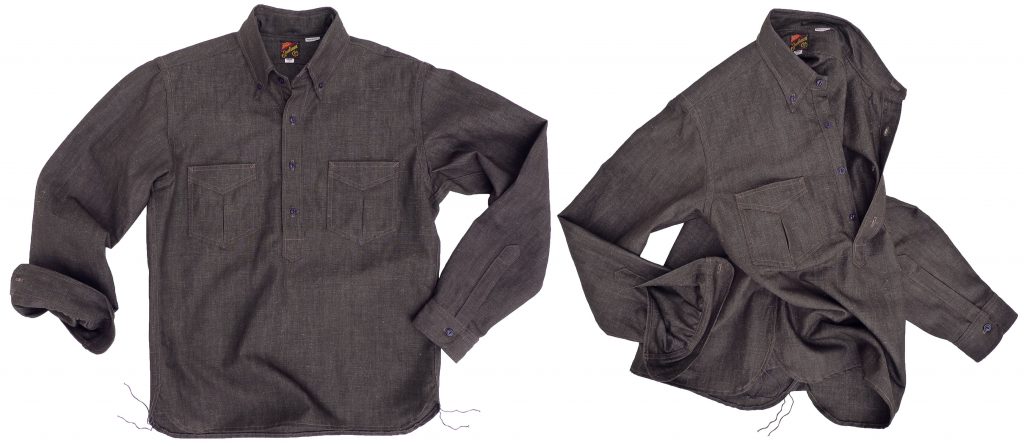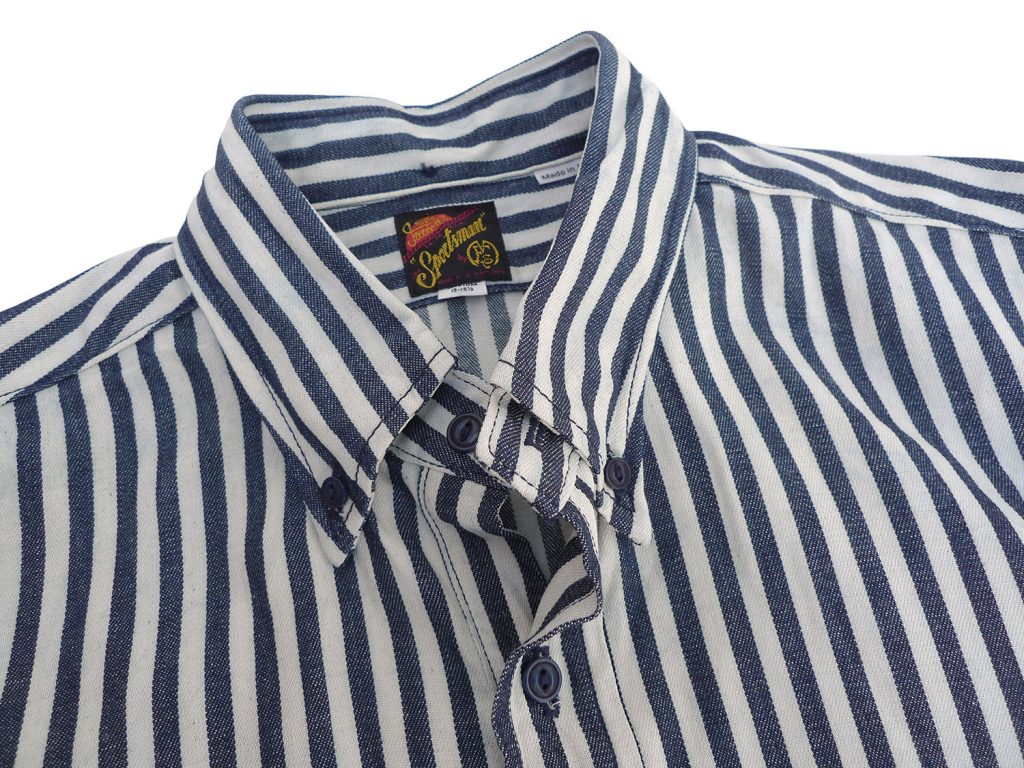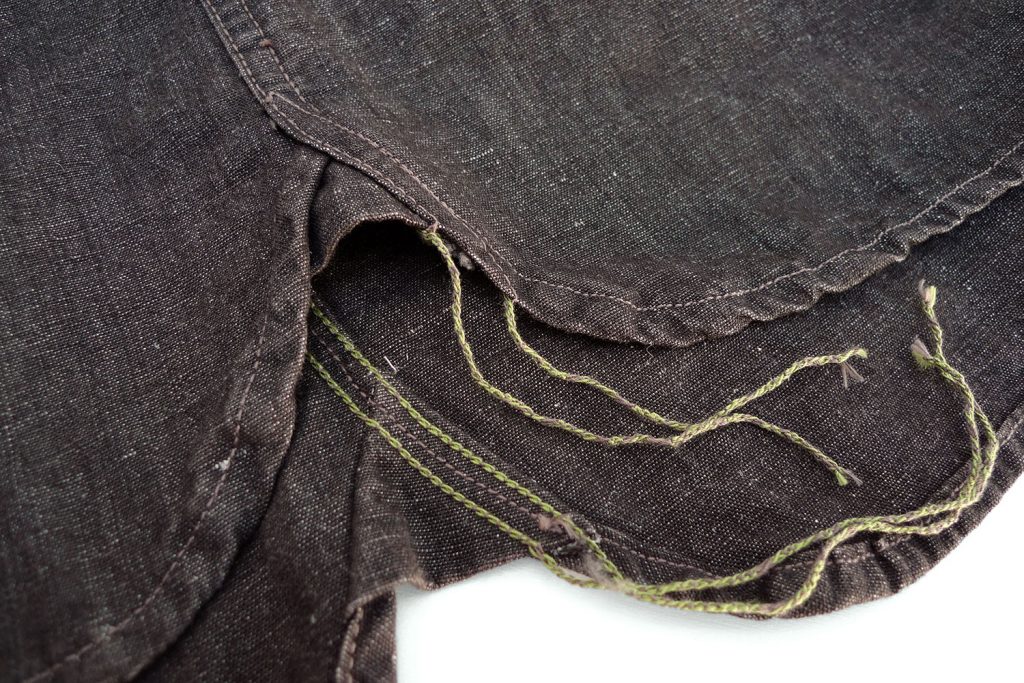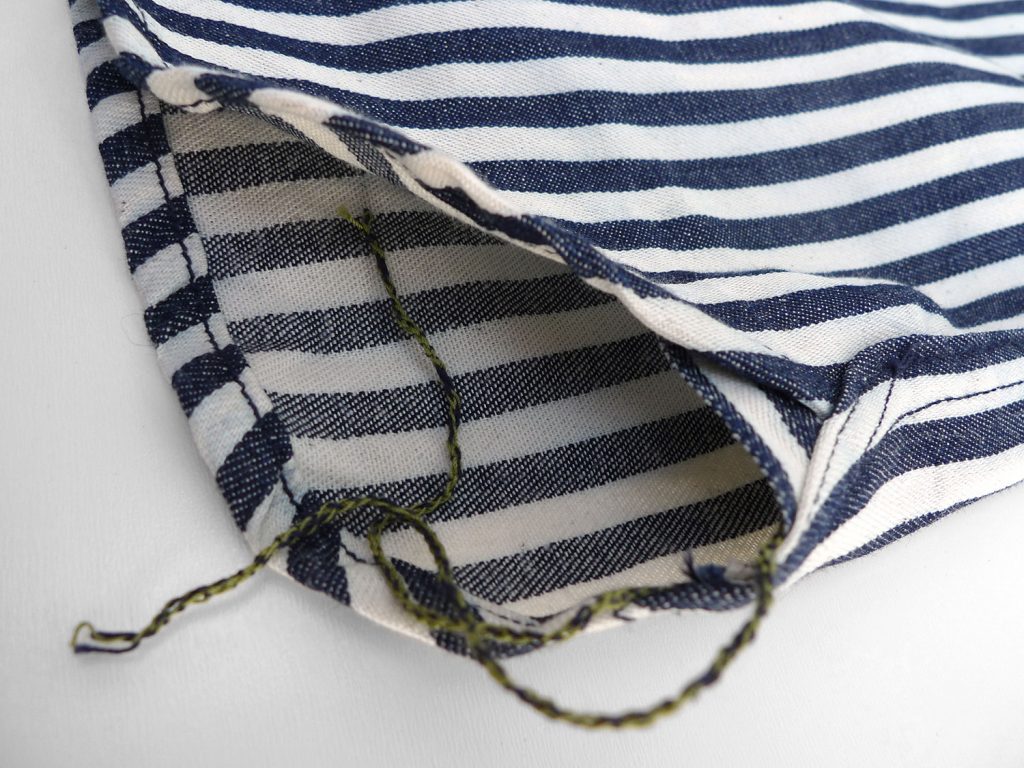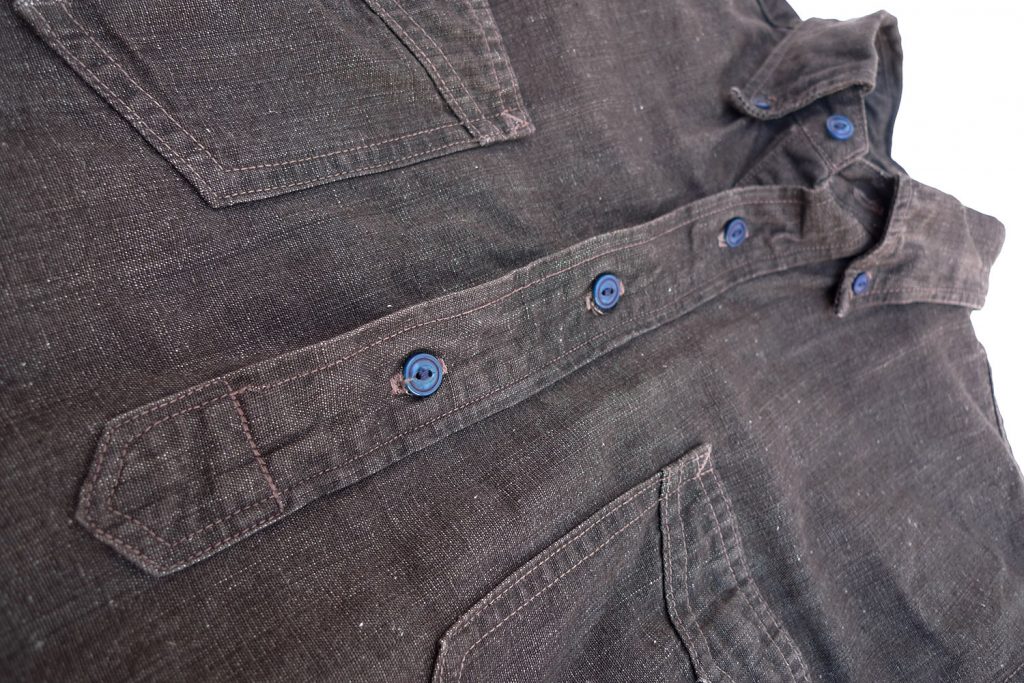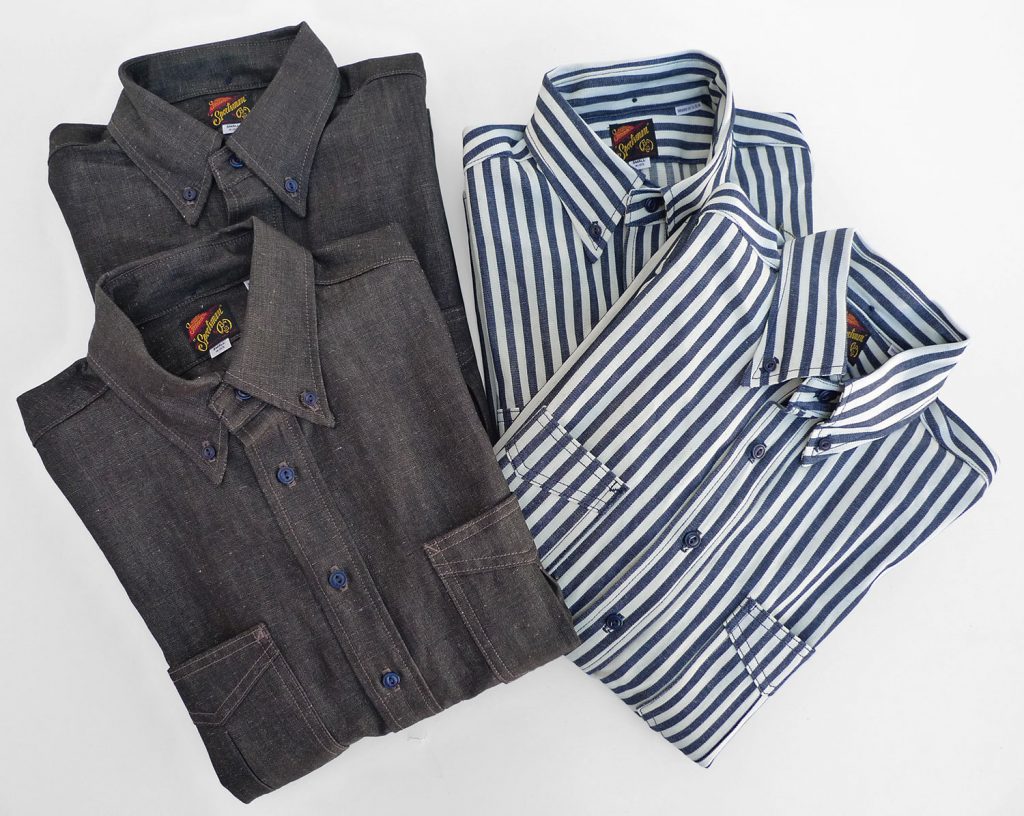 Mister Freedom® "BERKELEY" Pull-over Shirt.
New Old Stock fabrics: Stripe Ticking Twill & Cacao Chambray.
Spring 2018 mfsc "The SPORTSMAN" catalog.
Made in USA.
Introduced during Spring 2018 and initially released in two smashing indigo "bleeding" madras options, the "BERKELEY" shirt pattern is part of our on-going production of all made-in-USA originals, regrouped under the Mister Freedom® "Sportsman" catalog.
The MF® "Berkeley" is a no-frills pull-over type shirt with a vintage preppy vibe, a nod to 1960's American campuses attire, California old-school collegial wear and casual Ivy-League style. The moniker is an obvious reference to UC Berkeley, and its rich history.
For Fall 2018, we are introducing a long-sleeve version of our Berkeley, but the shirt features the same specs as its Spring predecessor. The fabrics we opted for are very distinct: an indigo/white stripe twill, for the 1967 "Beach Boys" fan, and a brown chambray, for the instant patina aficionado.
The product photos feature a side-by-side with a worn and faded Sportsman Shirt made of the same NOS ticking twill batch, for evo reference.
As we had painstakingly done with the MF® x Sun Surf® "Biribi" shirt, we decided to adorn the Berkeley with a set of indigo-dyed corozo wood buttons, for that subtle splash of irresistible dazzling blues. The buttons vary in hues and were hand-dyed right at home in our back lot, in between ping-pong tournament breaks.
The MF® BERKELEY shirt is designed and made in California by Mister Freedom® in collaboration with Sugar Cane Co, from New Old Stock fabrics.
SPECS:
FABRICS:
a) NOS Cacao Chambray (brown warp & white weft), 100% cotton plain weave fabric, about 9 Oz. (heavier weight than the average shirting chambray material), milled in Italy. This fabric is not colorfast and a full wash will result in noticeable color loss, and an almost instant "vintage look".
b) NOS Hickory Stripe Twill, 100% cotton New Old Stock lightweight vintage fabric, selvedge, origin USA.
DETAILS:
* An original MF® shirt pattern inspired by vintage 1960's Ivy League style and American campuses attire.
* Pull-over type.
* Long sleeve edition.
* Button-down collar.
* Indigo-dyed corozo wood "Cat-Eyes" buttons.
* Two inverted-pleat chest pockets.
* Side gussets.
* Tailored-style sleeve setting.
* Chain-stitch construction, featuring "Sportsman" green thread accent on inside.
* MF® woven "Sportsman" rayon label.
* Designed and made in USA from New Old Stock fabrics.
SIZING/FIT:
Both options of the Mister Freedom® FW2018 BERKELEY shirt come raw/unwashed and will shrink to the same tagged size after an initial 30mn cold soak, spin dry and line dry.
I wear a Medium (15-15½) in most mfsc button-down shirts and I opted for a comfortable yet trim Medium in both the ticking twill and cacao chambray BERKELEY shirts, the same size choice I made for the madras versions. We recommend getting your usual mfsc shirt size.
Please refer to sizing chart for approximate raw/soaked measurements. Soaked = 30mn cold soak, spin dry and line dry. Further shrinkage can be expected with a full wash and heat dryer cycle.
CARE:
The MF® BERKELEY shirt can be machine-washed on delicate cycle, cold water, minimal eco-friendly detergent. Line dry. Wash separately to avoid potential color transfer to light-colored garments.
a) NOS Cacao Chambray "Berkeley" shirt: a full wash will result in noticeable color loss. Please note that this may be a desirable feature for one into interesting fabric patina, but a potential disappointment for the colorfast garment advocate.
b) NOS Hickory Stripe Twill "Berkeley" shirt: some light indigo blue transfer to the white yarns might occur with the first wash and/or when tumbled dry. This is normal and will subside over time and subsequent wash cycles.
Available raw/unwashed.
Sizes
Small (14-14½)
Medium (15-15½)
Large (16-16½)
X-Large (17-17½)
XX-Large (18-18½)
Available from www.misterfreedom.com, our Los Angeles brick & mortar store, and fine retailers around the World.
Email sales@misterfreedom.com or call 323-653-2014 with any questions unanswered above.
Thank you for your support.
Christophe Loiron
Mister Freedom®
©2018
Comments
comments