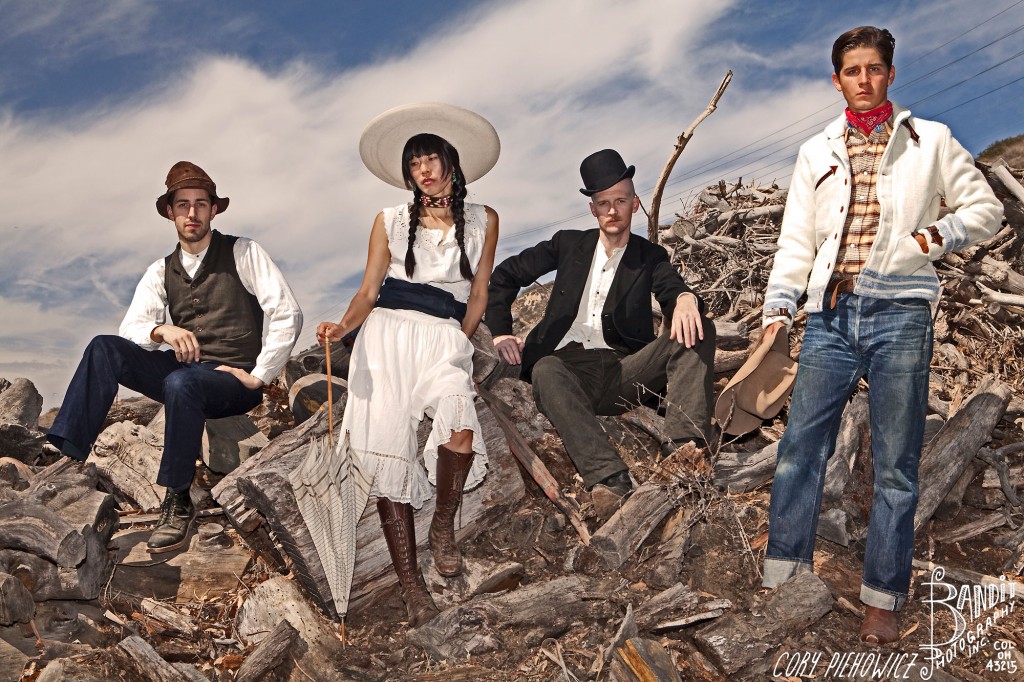 Just a teaser shot of a fun photoshoot we did last week with a group of solid troopers. Shot by our dear friend, the talented Cory 'Bandit' Piehowicz, visiting from Columbus, Ohio.
Many more photos to come, it takes a while to edit…
If we, at times, look like we're taking ourselves too seriously, put the blame on me for holding on to the goofball & crack-up shots 😉
The clothes are from Mister Freedom®, a mix of MFSC®, MF® Originals and vintage. We were all wearing our own clothes, no stylists involved, loosely based on a 'Men of the Frontier' meets 'Les Apaches' theme.
Many thanks again to all involved, by alphabetical order:
Cristian "Pinkerton" Dascalu
Cory "Bandit" Piehowicz
John "Undertaker" Platt
Justin "Medicine Man" Coates
Logan "Ellis Island" O'Brien
Mark Randal
Michael 'Miner Mike' Harris
Tina "De La Hacienda" Wakino
Tom "Texas" Pogue
Much obliged for embarking on that journey, friends, thanks for the memories…
CL
Comments
comments