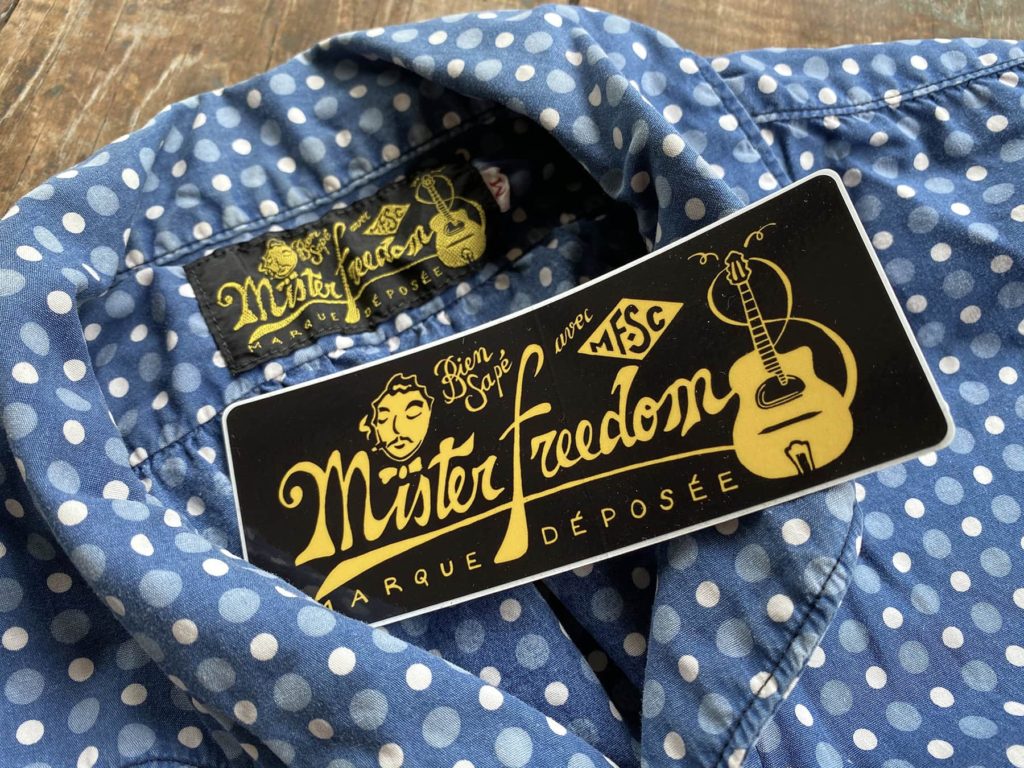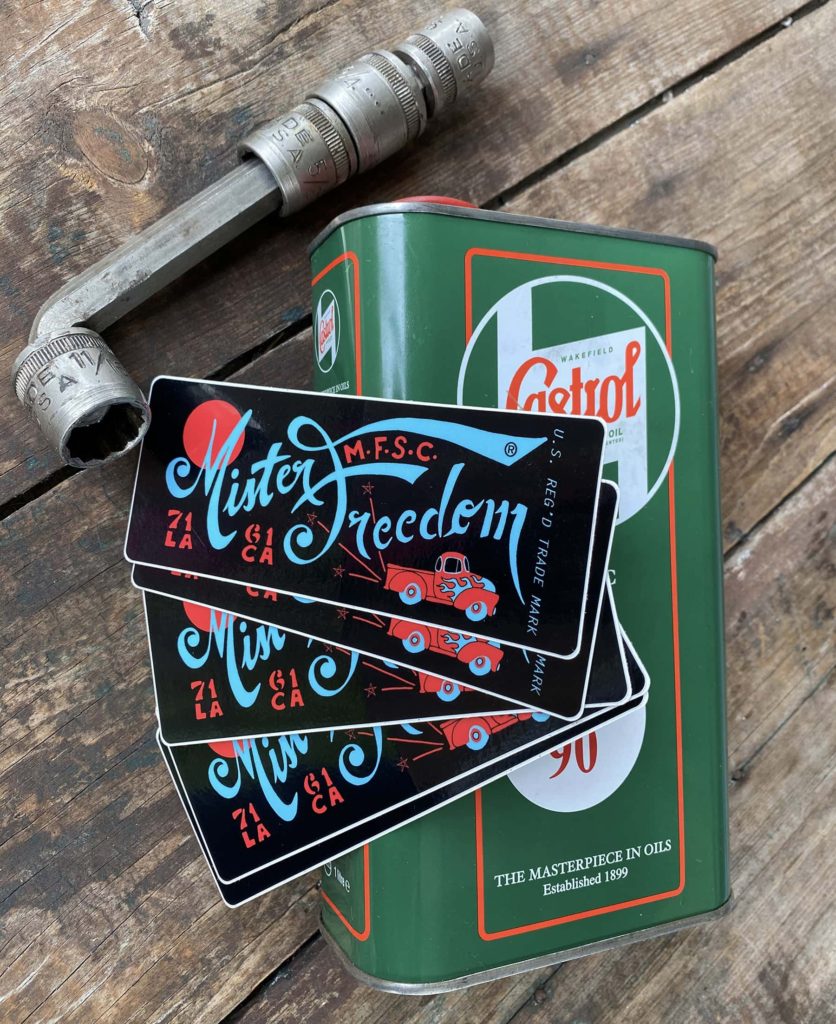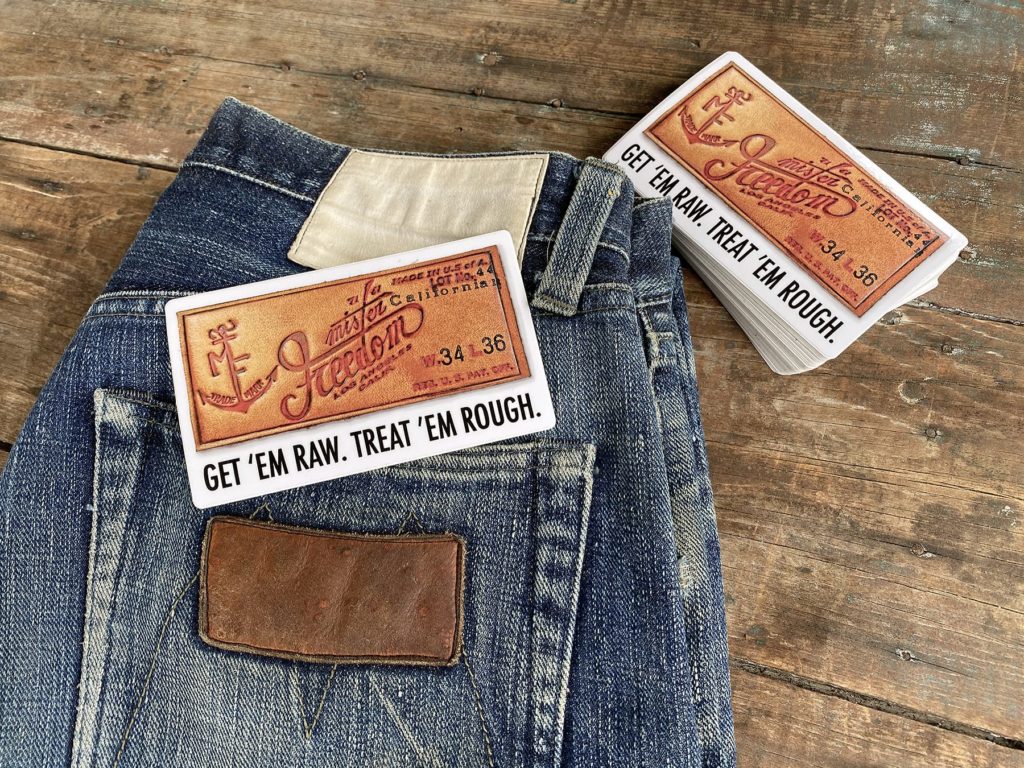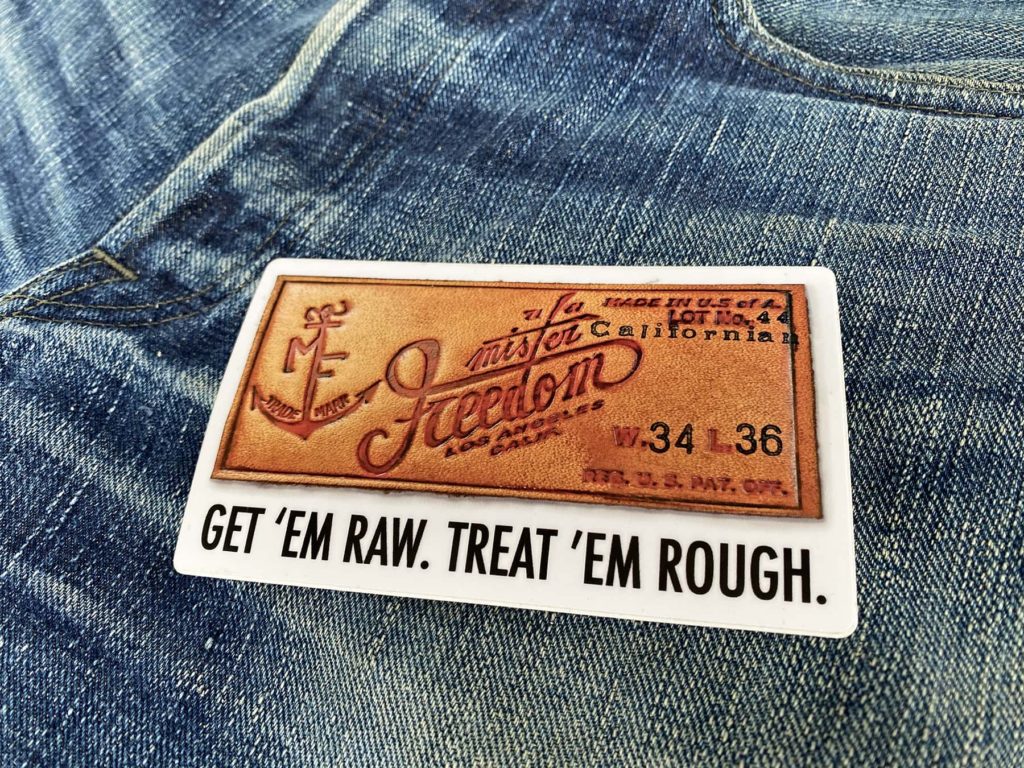 Mister Freedom® SHOP STICKERS.
Made in USA.
Alert the media, stop the press, we got 'em. We've made stickers!
Inspired by vintage advertising stickers, the type I used to collect from stores as a kid in the 1970s-80s, a labeling method apparently pioneered by "Stan The Sticker Man" (aka Stan Avery®) sometime in 1935, the first batch of original Mister Freedom® SHOP STICKERS is finally here.
After a bit of R&D to figure out what separates the men from the boys in the land of self-adhesive labels, from the modern home-printed types to the old school resilient ones still clinging to car bumpers and landfill refrigerators after years of exposure to the elements, we knew exactly what we wanted. A laminated semi-gloss sticker with vibrant colors that looks vintage, feels sturdy, lasts, and, importantly, that is produced in the USA. We sourced-out a reputable USA manufacturer that doesn't outsource production, and voila.
The original artwork of each MF® Shop Sticker is a reference to past and present mfsc collections, featuring graphics from our eclectic woven label and packaging short history, a venture that started sometime around 2006 with the Mister Freedom® x Sugar Cane Co Naval Clothing Tailor capsule.
In this first batch of MF® Shop Sticker designs, one might recognize graphics from the 2017 mfsc GYPSY BLUES collection, the CALIFORNIAN Blue Jeans (see original 2010 blog post), and the on-going SURPLUS catalog initially kicked-off in 2017. More to come, in non-chronological order.
Stickers individually available from www.misterfreedom.com, and our Los Angeles red brick HQ.
Note that, as of August 6th, 2020, our HQ is open Monday-Saturday, 11am-4pm. Face-covering, common sense, and 6ft-distancing required. Appointments strongly encouraged for walk-ins.
Email sales@misterfreedom.com or call 323-653-2014 with any questions unanswered above.
Thank you for your support,
Christophe Loiron
Mister Freedom®
©2020