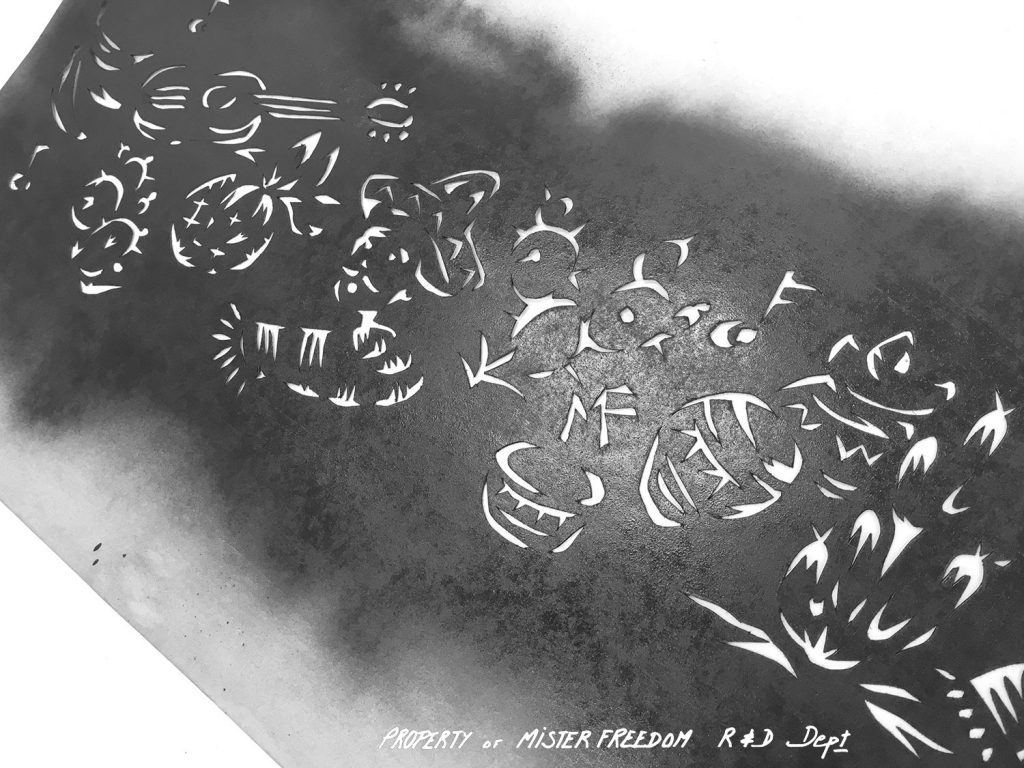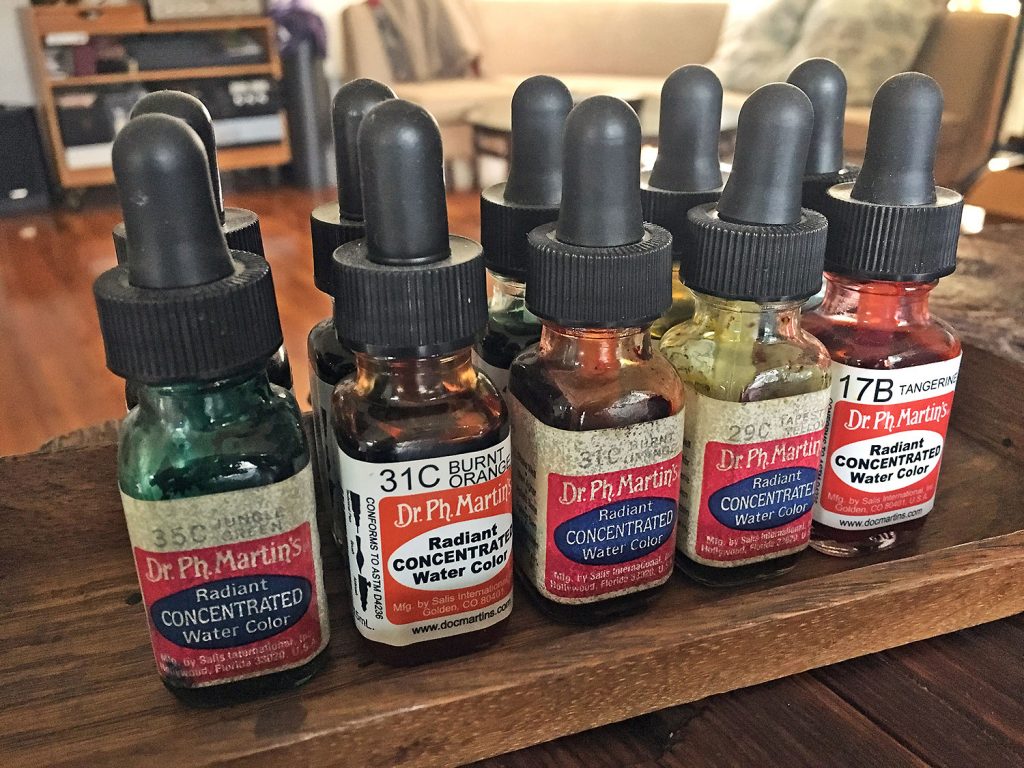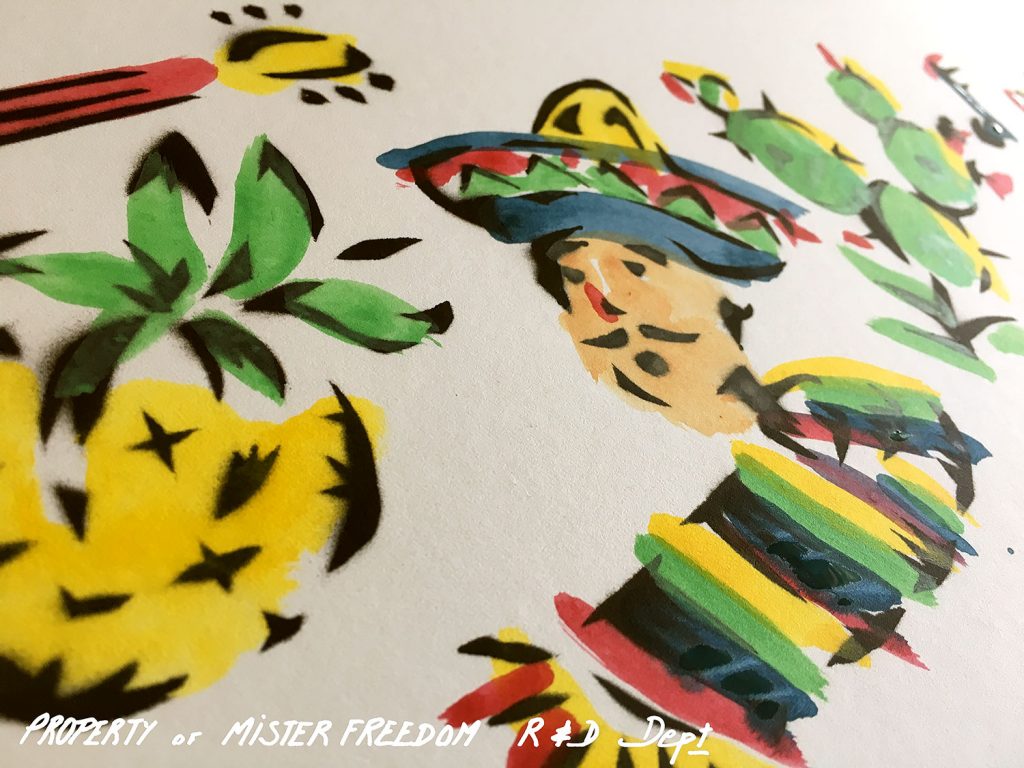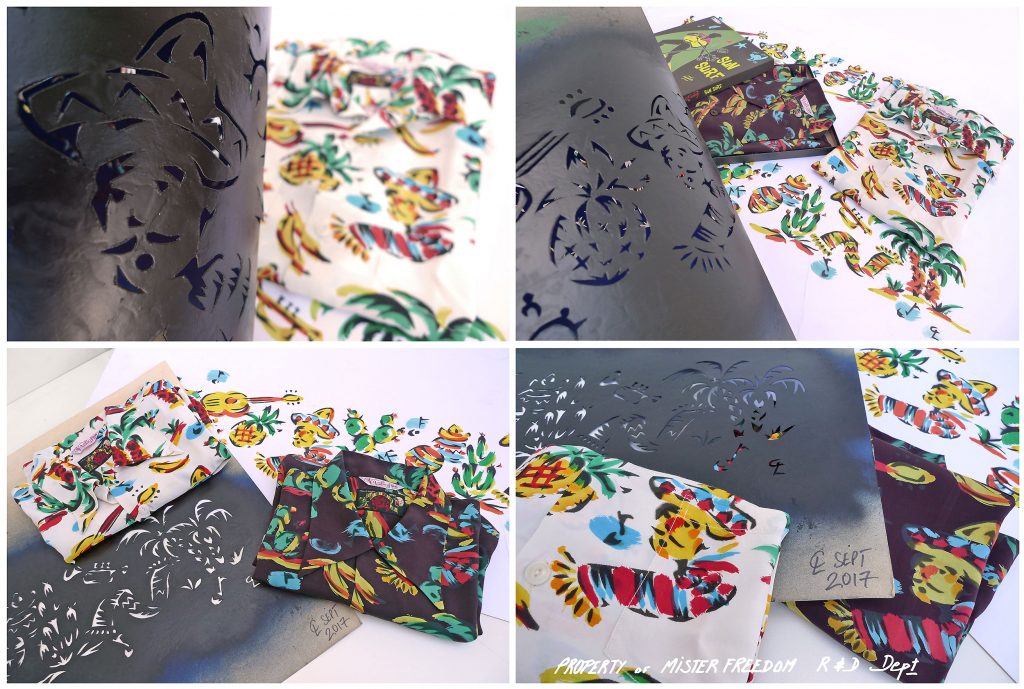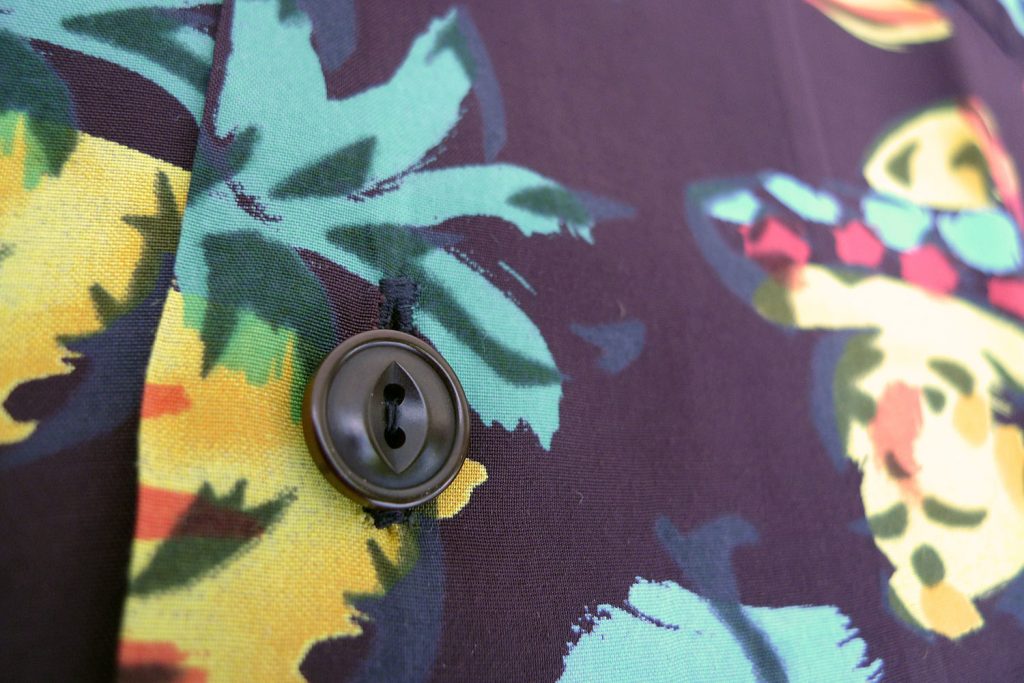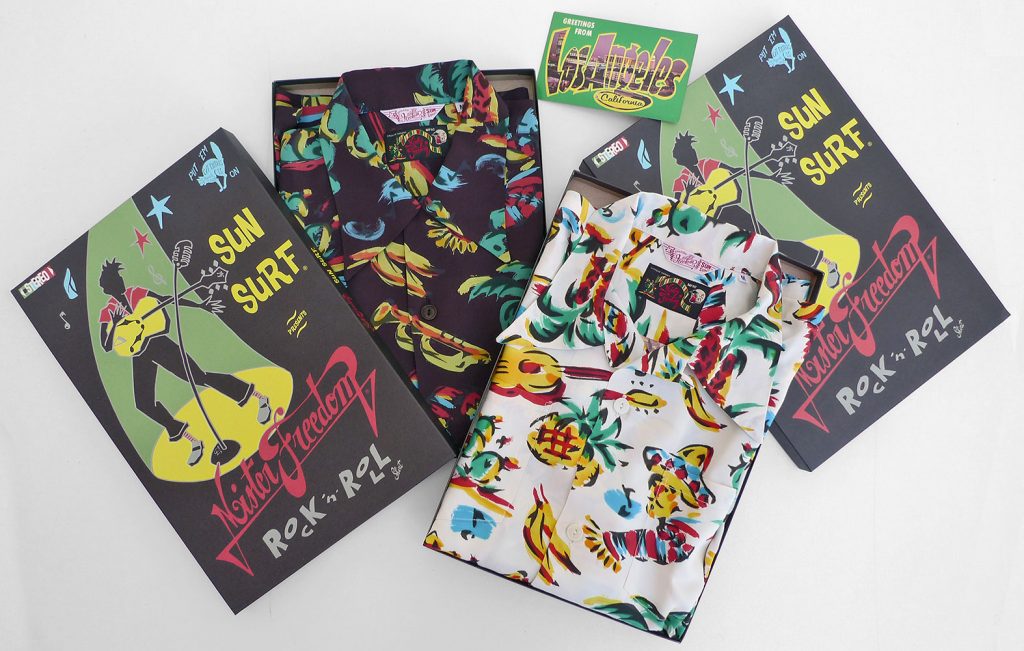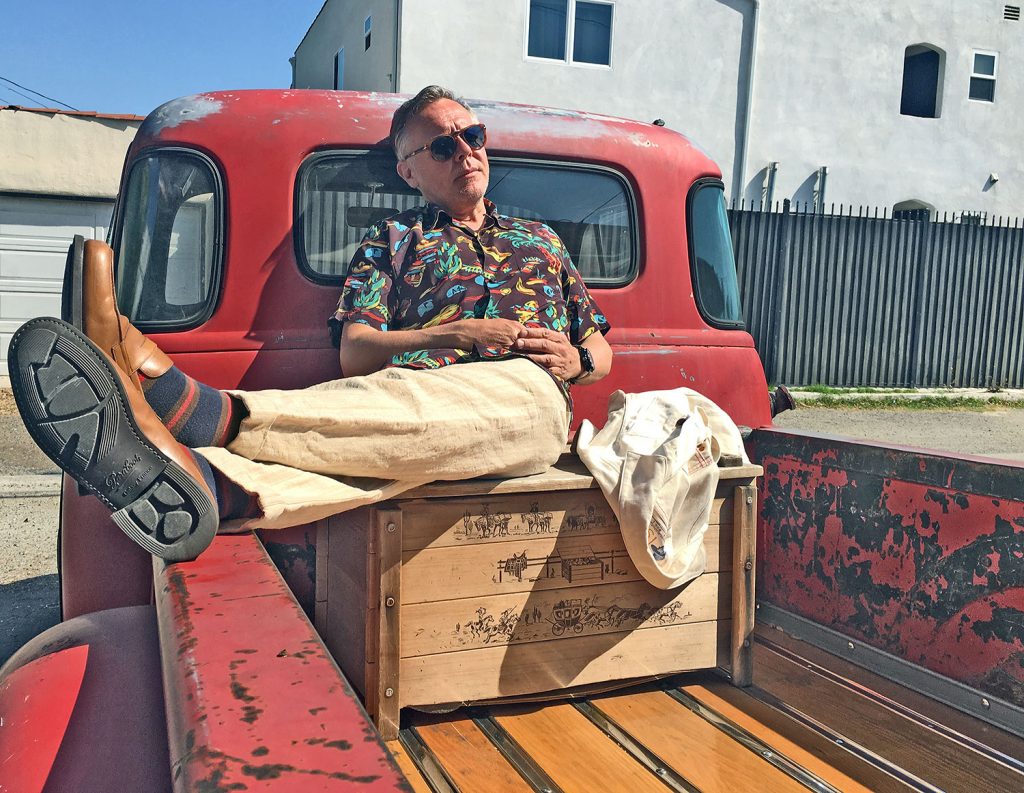 Mister Freedom® x Sun Surf "Rock & Roll" shirt, "YUCATÁN FIESTA" Edition.
mfsc Spring 2019.
Made in Japan.
This muy caliente garment is our latest collaboration with the legendary Sun Surf® label, a branch of Toyo Enterprise known around the world for its authentic and expertly-crafted Aloha shirts.
The family-owned Japanese company's CEO, Mr. Ryoichi Kobayashi, is an avid collector of vintage Hawaiiana. His rare shirt collection has been featured in museum exhibits and in several books. Kobayashi San's knowledge, demanding standards and team of textile and tailoring experts, all contribute to well-curated collections of replica 1930's to 1950's rayon and silk tropical shirts every year.
Check them out for all your "From Here to Eternity" urges, and refer to the "Land Of Aloha" book for the history behind the SUN SURF label, previously mentioned here.
We started our collaboration with SUN SURF back in 2015, introducing the first of our "Rock & Roll" shirt, the "Action Packed" model, released in a white, red and black blend of rayon-cotton. Followed the boppin' "Rocket 88" edition released during Spring 2016, available in all-cotton ivory, dark navy blue and mint green, a tribute to Rock & Roll's early fifties roots. Unexpectedly venturing to the burning Sahara sands, destination the French penal colonies of North Africa and their inked-up inmates, we then released the BIRIBI edition during Spring 2018.
For Spring 2019, and to compliment the Mister Freedom® x Sugar Cane "YUCATÁN" mfsc collection (story here), we decided to take our seasonal collaboration with the SUN SURF label South of the Border, down Mexico way…
We worked on an all original MF® graphic inspired by vintage Mexican decorative textile crafts, emulating 1950's-60's local-made souvenirs popular with American tourists eager to bring home a fun slice of their tequila-infused vacation. Such textile crafts often featured hand-cut stencil or block print graphics, typical 'naive' brush strokes coloring, and recurring motifs of bad hombres siesting under their sombreros, head-carrying señoritas and singing caballeros, colorful serapes, hard-working burros under the blazing sun, old mission sceneries… and other bygone Mexico-related decorative stereotypes and clichés. These motifs will be familiar to the vintage tropicana collector, partial to the vibrant primary colors of Mexican hand-painted cotton skirts and other tablecloths oldies.
So we woke the MF® Graphic Department from its customary torpor, and commissioned the "Yucatán Fiesta" shirt graphic. After doodling old-school Mexico-inspired characters on a stencil board, the outlines were cut-out. The artwork was then sprayed-on a white board with black spray-paint. Several hand-coloring versions where then made, using 'random' brush paint strokes of mixed media, the most satisfying ones using some old Dr. Ph. Martin's watercolors we had laying around.
¡Órale!
We then happily passed that hot tamale to the Sun Surf specialists, for the Japanese textile experts to turn paper artwork into fabric print, in two distinct color options. No small feat considering the amount of prototypes that ensued…
For this SS2019 edition of the Rock'n'Roll shirt, we opted for 100% rayon fabric – for that breezy, cool feeling and fine drape – and selected one of Sun Surf®'s time-tested classic body pattern, a typical 1940's rayon Aloha shirt model with the traditional loop open collar. Same choices than for our popular Biribi Shirt.
The MF® "YUCATÁN FIESTA" Rock & Roll shirt is designed in California by Mister Freedom® and manufactured in Japan by Sun Surf® and Sugar Cane Co, both divisions of Toyo Enterprise.
SPECS:
FABRIC:
100% rayon fabric, woven and printed in Japan with traditional techniques.
Two color options, white or "faded" black.
DETAILS:
* Limited edition collaboration with the Sun Surf® label.
* Body pattern inspired by classic vintage 1940's-50's Aloha shirts.
* Original MF® 'novelty print' fabric inspired by vintage Mexico-related textile local-made souvenirs.
* 1940's-style open 'loop' collar.
* Matching-pattern chest pockets.
* Tonal corozo wood buttons.
* MF® x Sun Surf® "Rock & Roll" shirt woven rayon label and "Yucatán" double labeling.
* Packaged is a fancy re-usable cardboard shirting box, featuring original MF® artwork inspired by vintage LP covers.
* Made in Japan.
SIZING/FIT:
Both white and black "Rock & Roll" YUCATÁN FIESTA shirts come ready-to-wear. Do not soak.
We adopted the time-tested sizing of Sun Surf®'s Aloha shirts for this garment. I wear a Medium in most mfsc shirting, and opted for a very comfortable Medium in the YUCATÁN FIESTA shirt. True to size, not intended to be worn tight, or tucked-in.
See sizing chart for approximate measurements, measured straight out of the packaging box.
CARE:
Professional DRY CLEAN ONLY, in your local eco-friendly facility.
Available raw/unwashed.
Sizes
Small (14-14½)
Medium (15-15½)
Large (16-16½)
X-Large (17-17½)
XX-Large (18-18½)
Available from www.misterfreedom.com, our Los Angeles brick & mortar store, and fine retailers around the World.
Email sales@misterfreedom.com or call 323-653-2014 with any questions unanswered above.
Thank you for your support.
Christophe Loiron
Mister Freedom®
©2019