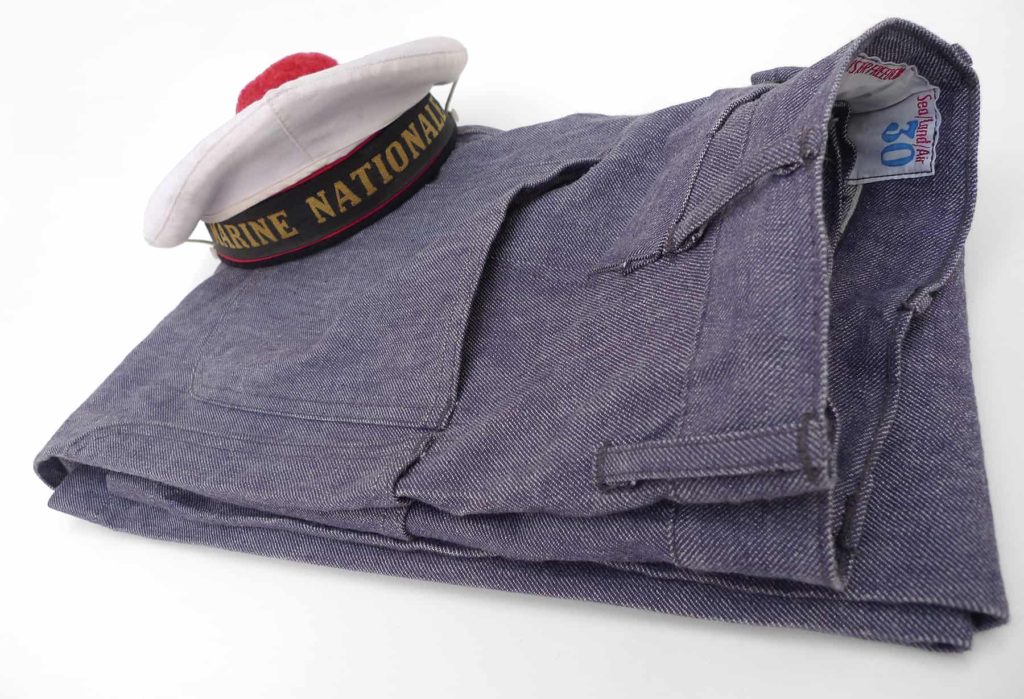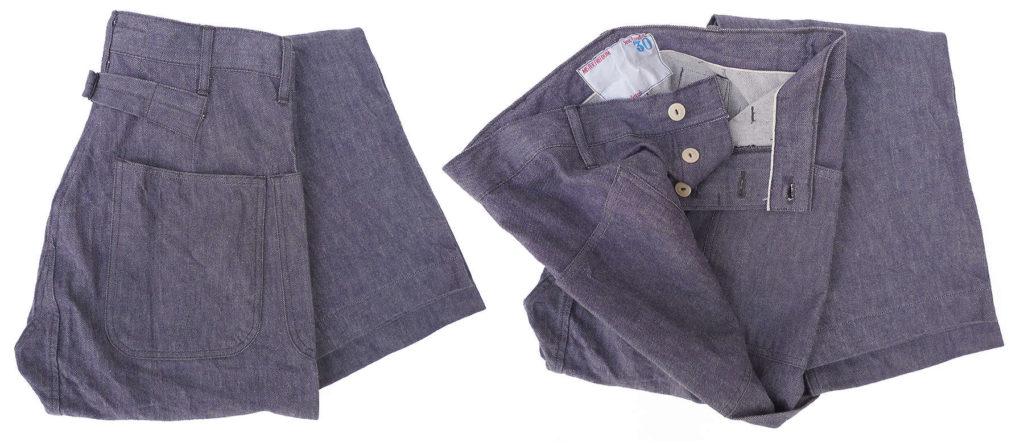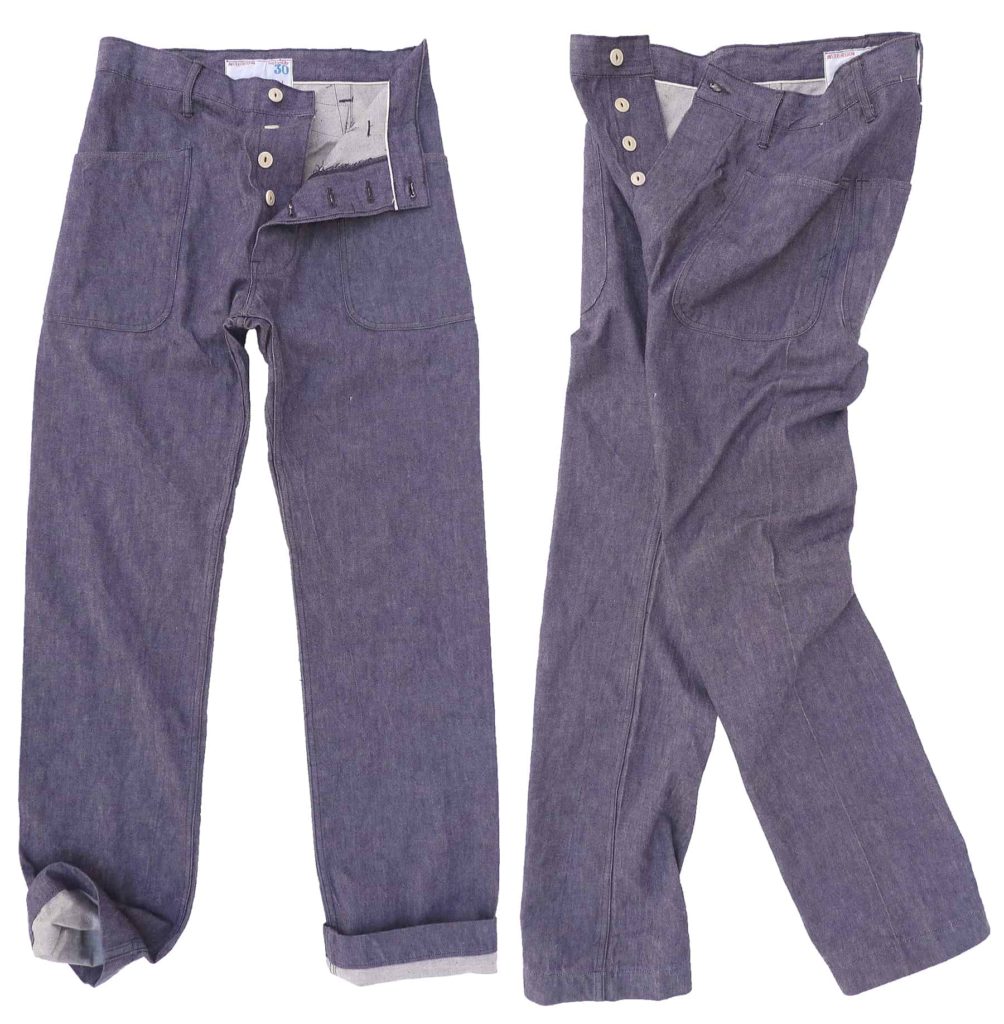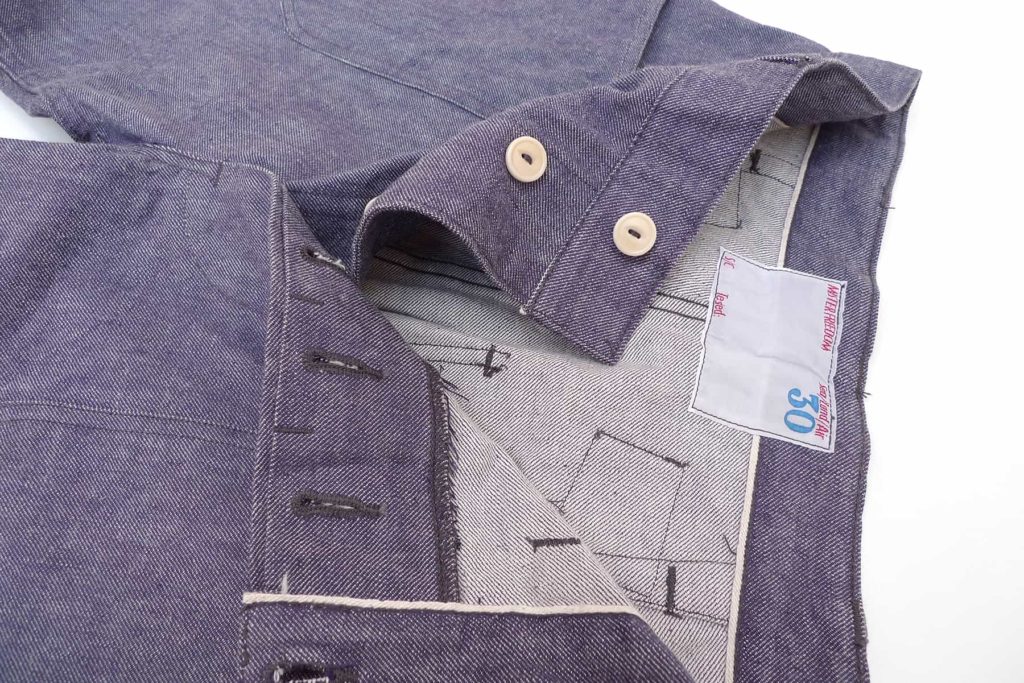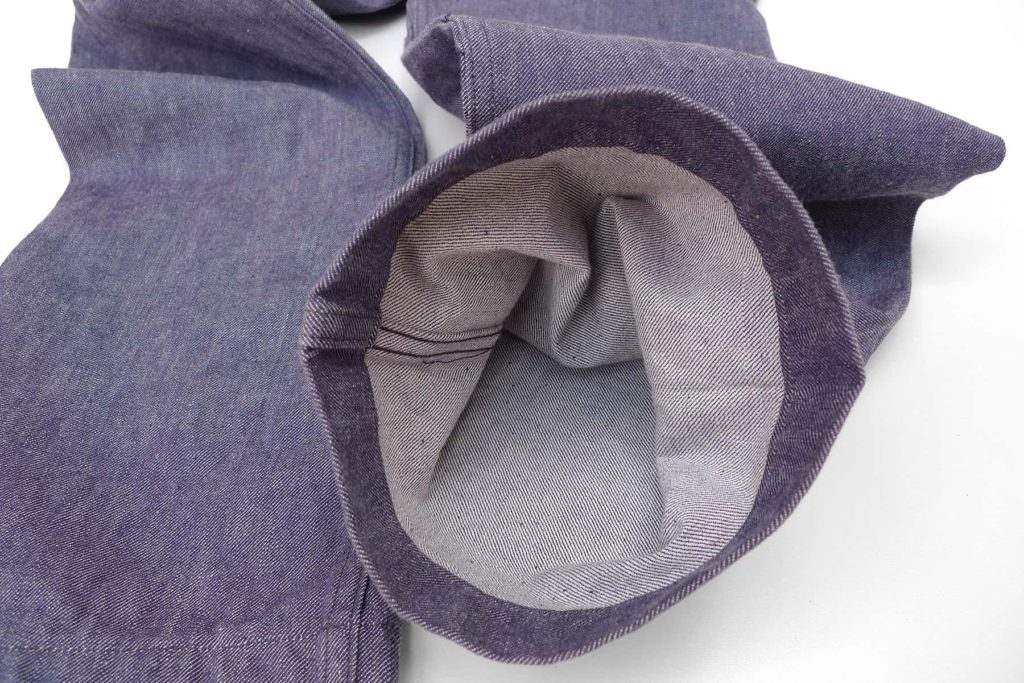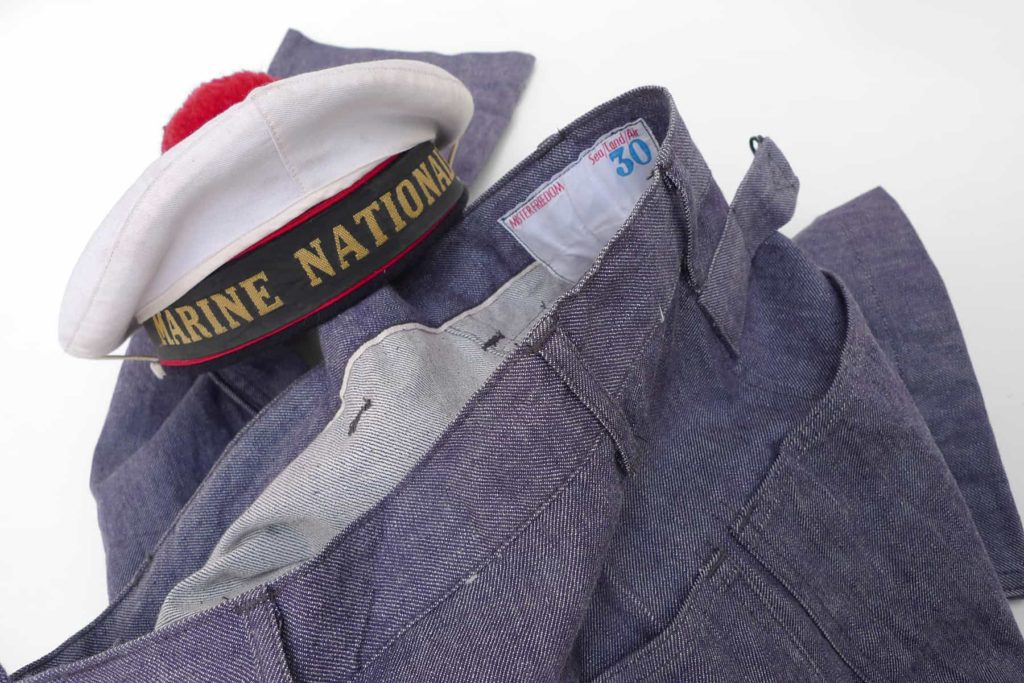 Mister Freedom® Topsiders, "MN" (Marine Nationale) Denim.
'Sea Hunt' mfsc Fall 2014.
Made in Japan.
Fall 2014 welcomes another option for our Topsiders. This will be a "Beverly Special" edition, as we requested to have a batch manufactured only for us.
Everything has been pretty much said about this pattern when we introduced the Topsiders during Spring 2014, in their original Okinawa denim edition.
Not to quote the old lunatic, but the original Topsiders pattern is "heavily inspired by an original pair of USN wrap-leg dungarees" from the 1940's. We adapted the cut and fit, and " they now have a mid-rise, similar to the rise of our Californian blue jeans", if not slightly higher.
You know what's coming next, but we promise this is the LAST time we mention the Marine Nationale, this week.
It has to do with the MN denim twill fabric we introduced as one of 2,478 options of the Map Shirt this Fall.
Here are some more wise words from our senile CEO, as originally posted here:
"Sometime in the 1960's, denim twill dungarees replaced the set of linen work clothes originally issued to French seaman recruits. These linen work tops and bottoms came in both white and bleu chiné. Our Spring 2014 Crew Pants, the "MN" model in cotton/linen, was a reference to that heather blue 1950's version the cols bleus (the "blue collars", aka the men with the red pompom) had in their sea bag.
The cotton denim the French opted for as the replacement fabric for the work uniform in the 1960's was in no way comparable to its dark indigo blue US Navy dungaree counterpart. It was much lighter in color. The warp had a definite purplish tone. The weft gave an almost solid white aspect to the reverse side of the denim.
…
The textile experts at Sugar Cane Co did an amazing job at instructing their factory in milling this "MN denim twill" from the authentic vintage swatches we had supplied. To be honest, the first fabric sample roll lacked the purplish hue and was too grey, but this production batch is spot on!
We chose to have it milled on shuttle looms, a costly process, opting for a solid white selvedge ID.
The result is an exclusive mfsc 9.4 oz. denim twill I am quite found of and proud to introduce for our "Sea Hunt" Fall 2014 chapter…"
We've had requests, but we're sharing more glossies out of the old geezer's albums anyways.
These photos were shot somewhere in the TAAF off Madagascar, around 1986, featuring the period regulation Marine Nationale-issued cotton work pants. If I remember well, these were not extremely desirable in cut and fit, had a zipper fly and pocketing pattern reminiscent of our Spring 2014 Crew Pants. The navy blue deck jacket was the regulation model that had by then replaced its older jungle cloth cousin, a family of foul weather gear that inspired the recent Mister Freedom® Blouson de Quart.
A bit less regulation were the Vans®, the funky do, and the USS Kitty Hawk cover bartered with a Tuléar local for my extra pair of black regulation dress shoes.
All these bits of souvenirs make the fabric of our Topsiders quite special to me today.
The mfsc Topsiders "MN" denim twill are made in Japan as a collaboration between Mister Freedom® and Sugarcane Co.
SPECS:
FABRIC:
9.4 oz. denim twill, 100% cotton, solid white selvedge ID. Milled in Japan.
DETAILS:
* Pattern adapted from an original pair of WW2 US Navy denim dungarees.
* Roomy straight leg.
* Wrap-leg construction, no side seams.
* Button fly, white corozo (vegetable ivory nut) top and fly buttons.
* Selvedge waistband.
* Selvedge concealed 'crotch gusset'.
* Two functioning rounded bottom front patch pockets, two deep rounded bottom rear back pockets.
* Adjustable back cinch strap.
* Skinny belt-loops for 2" wide belts
* Flat felled seam construction for seat and inseam.
* 100% cotton tonal stitching.
* Customizable mfsc white woven label.
* Made in Japan.
SIZING/WASHING:
The Topsiders come RAW (unwashed) and will pretty much shrink to tagged size.
We recommend an original cold soak of about 20mn, machine spin dry or drip dry, line dry.
Do not use heat dryers.
I wear my usual 32 waist in these, using the back cinch to adjust the top block. It's a comfortable fit, do not expect slim fitting jeans.
Further washing should be limited to when required by common sense, as in when your jeans are dirty.
It is a good idea to wash denim inside-out to avoid marbling.
Please refer to sizing chart for raw and rinsed measurements. Please note that our rinsed measurements (cold soak/line dry) show minimal shrinkage. Using hot water/heat dryer (both NOT recommended) will result in more shrinkage.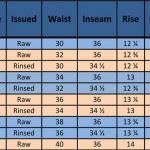 Available Raw (unwashed) ONLY
Tagged Sizes
W28 × L36
W30 × L36
W32 × L36
W34 × L36
W36 × L36
W38 × L36
Retail $399.95
Available from www.misterfreedom.com
Please call the store at 323-653-2014 or email sales@misterfreedom.com with any questions not addressed above.
Thank you sincerely for your support 🙂