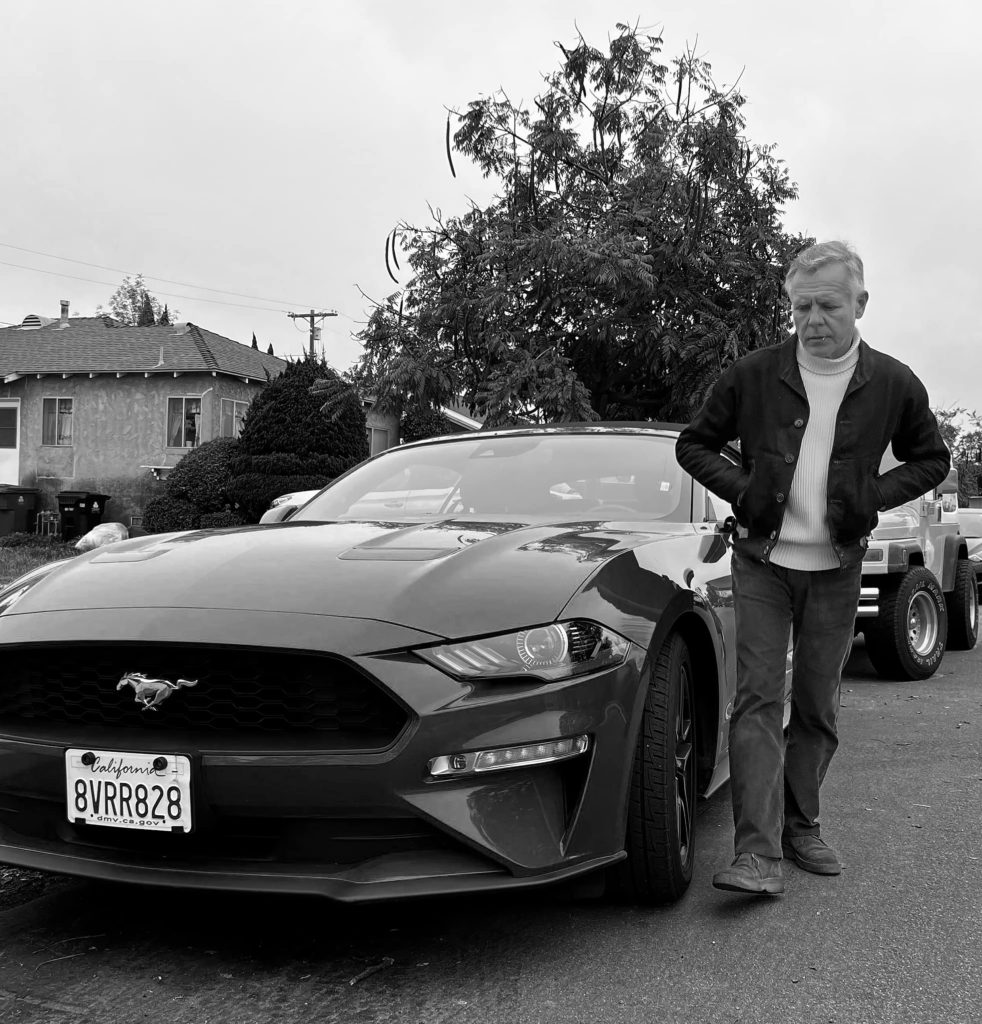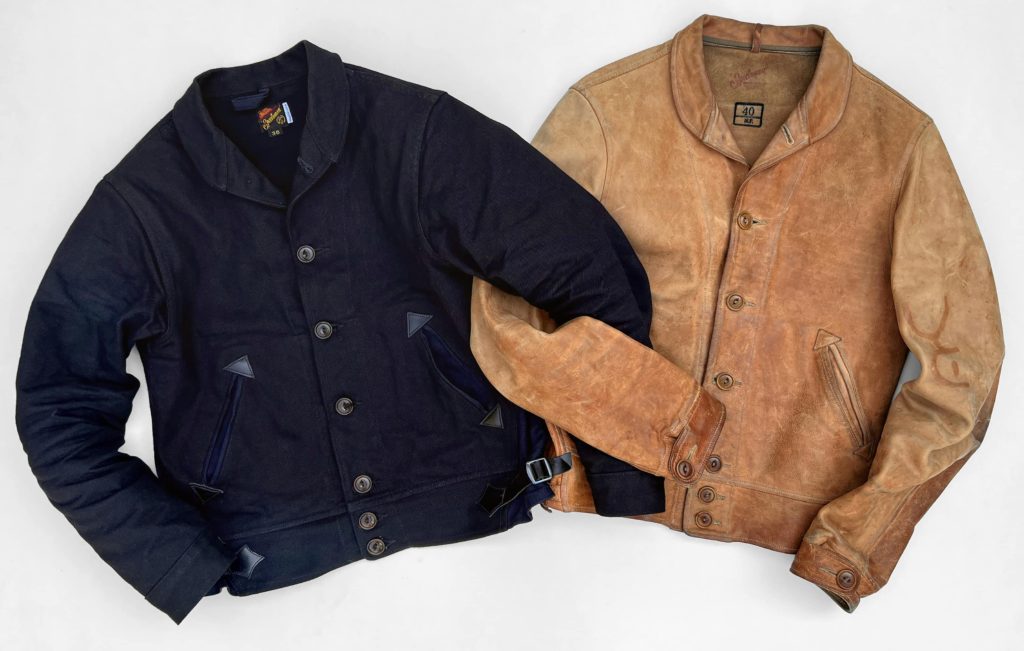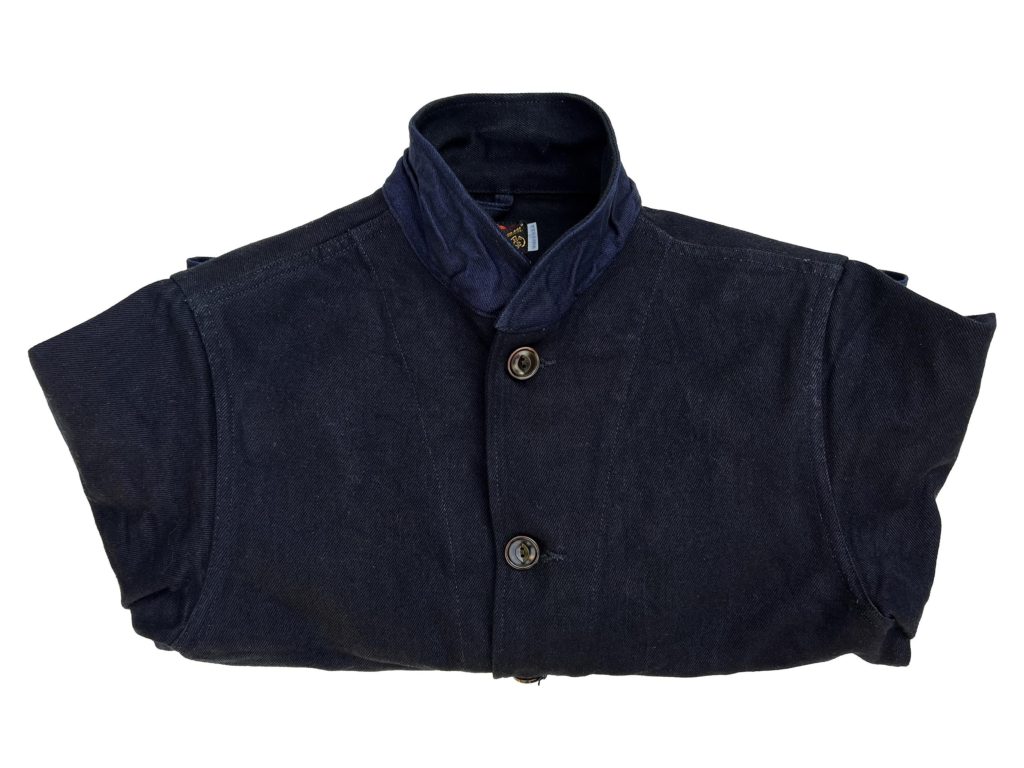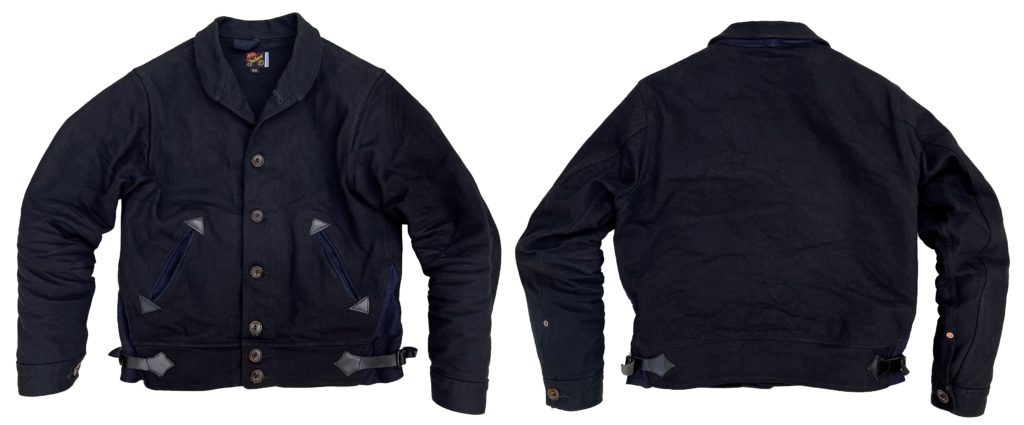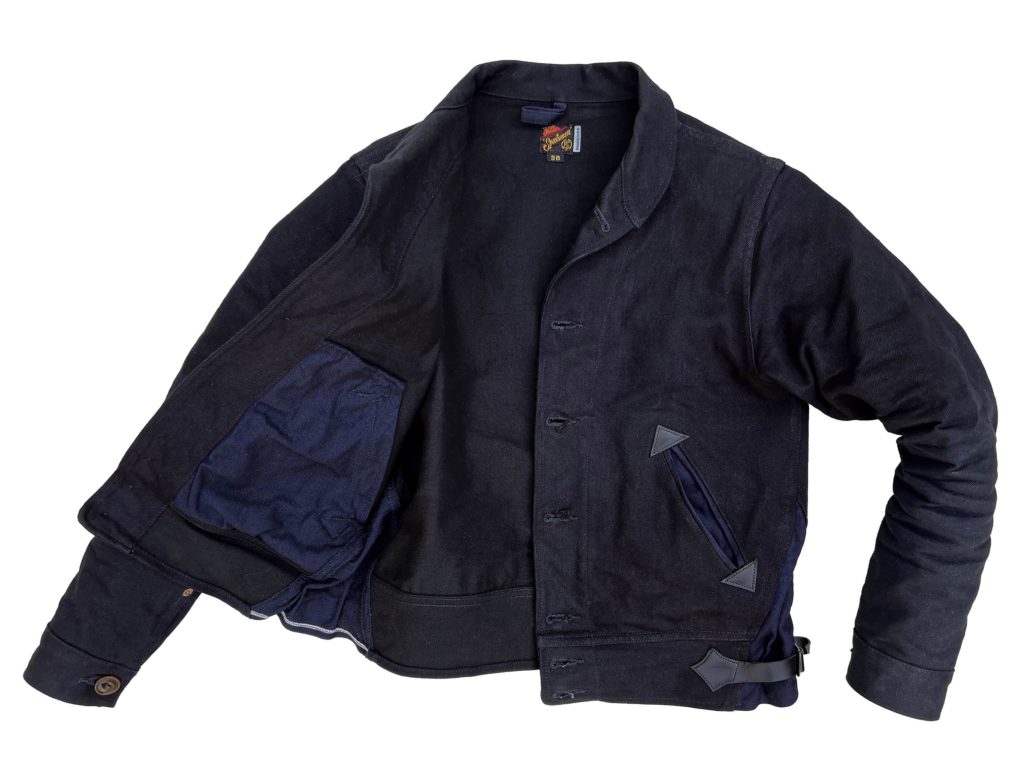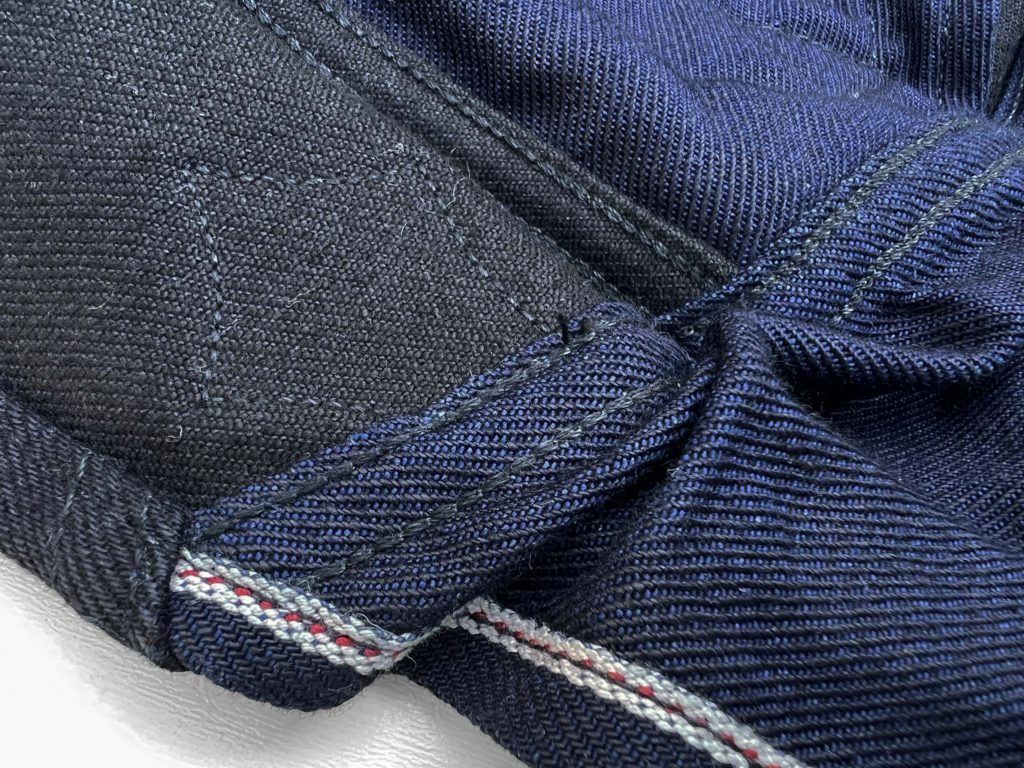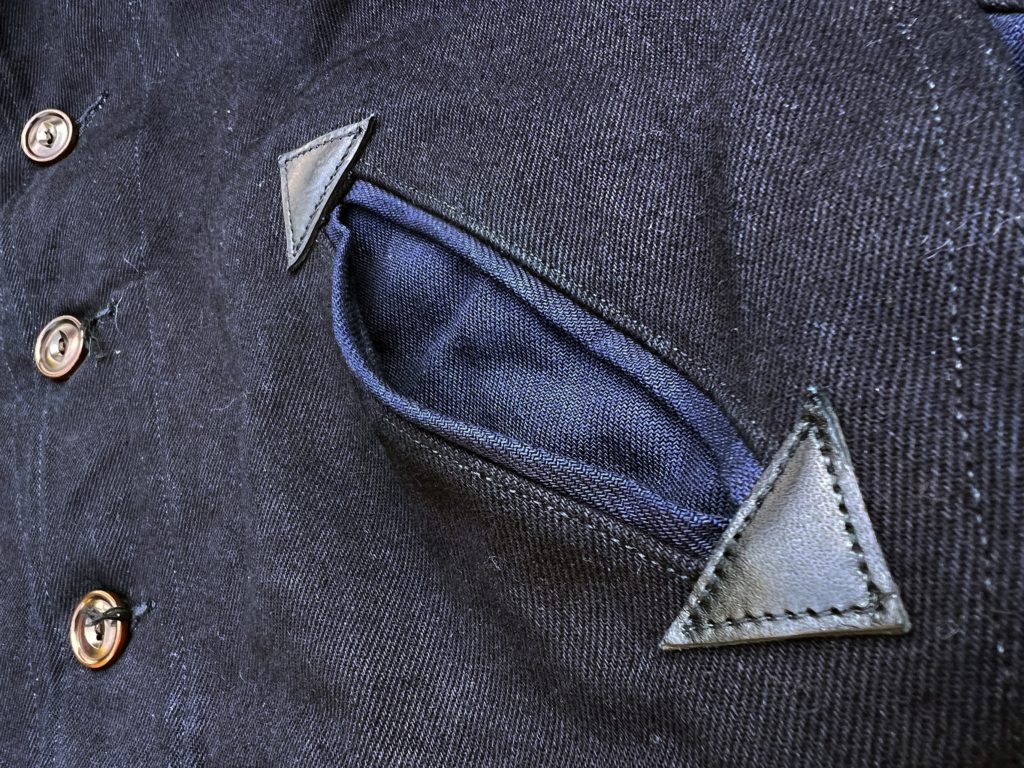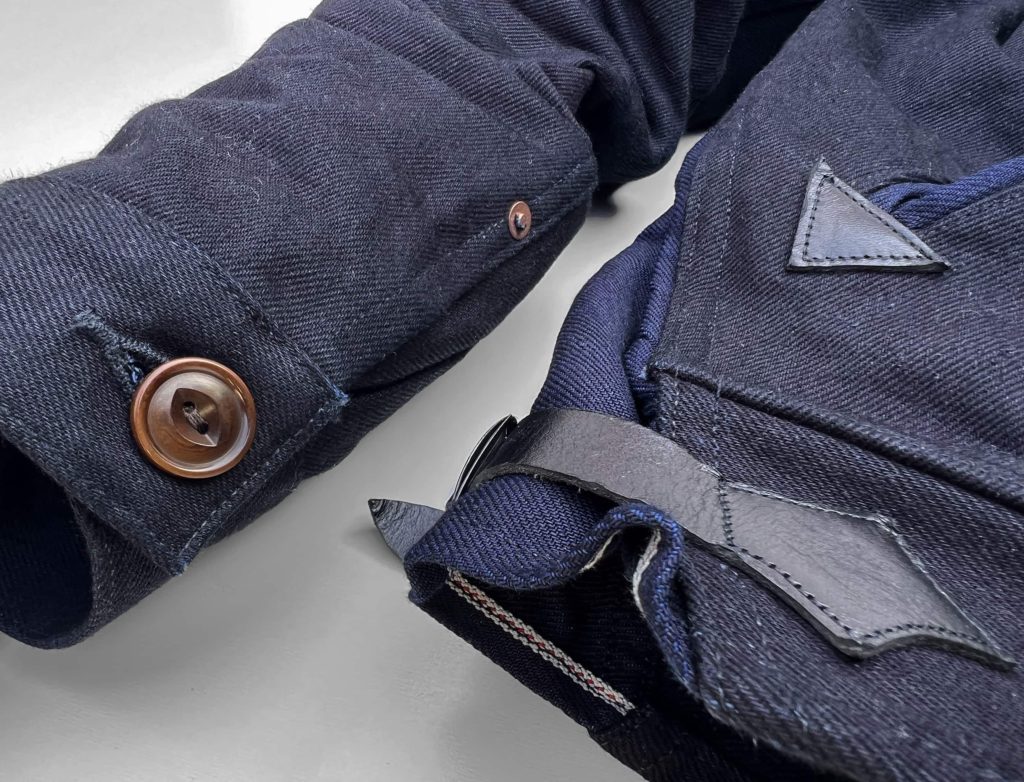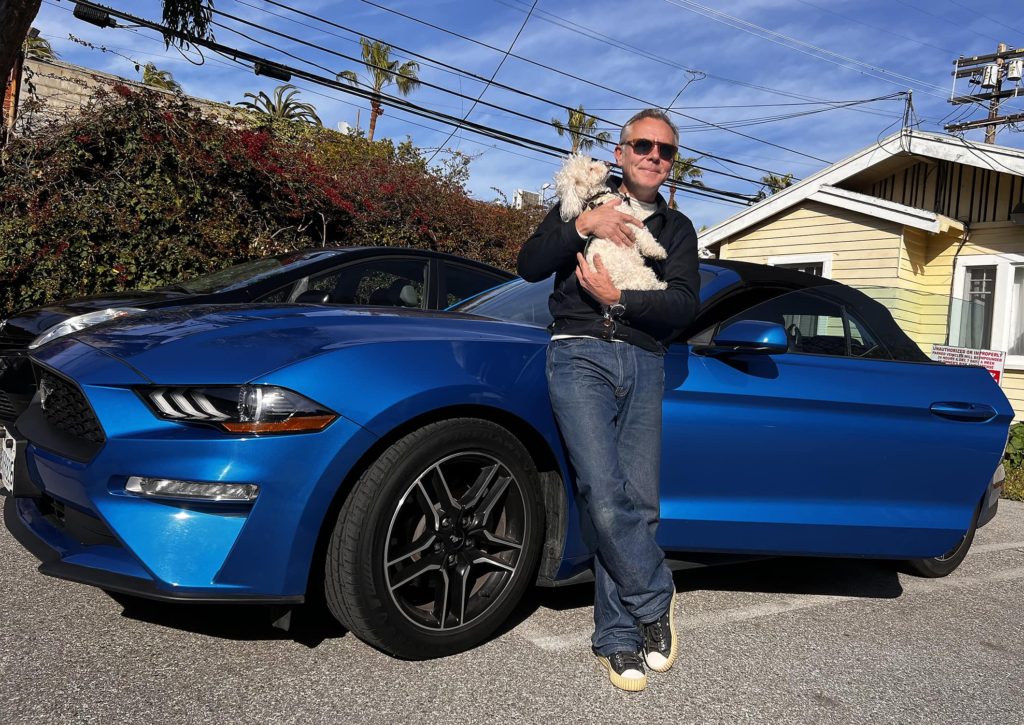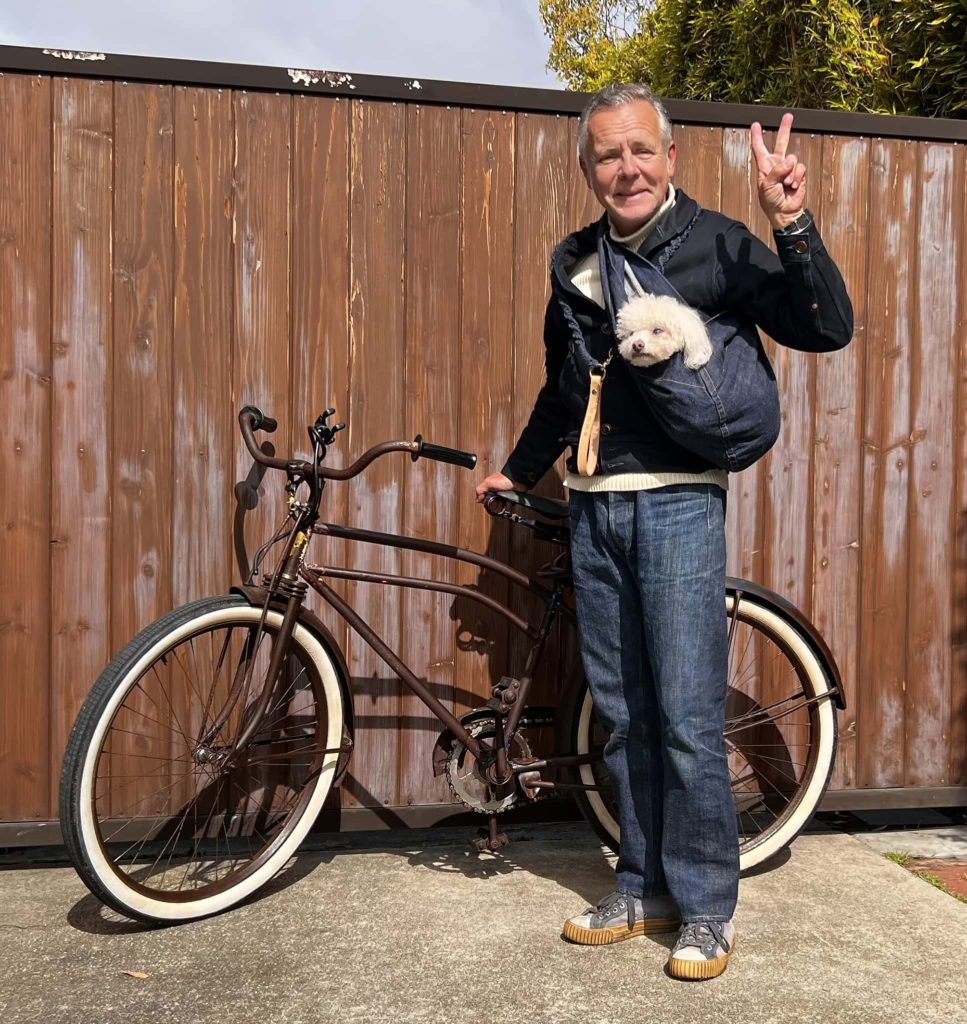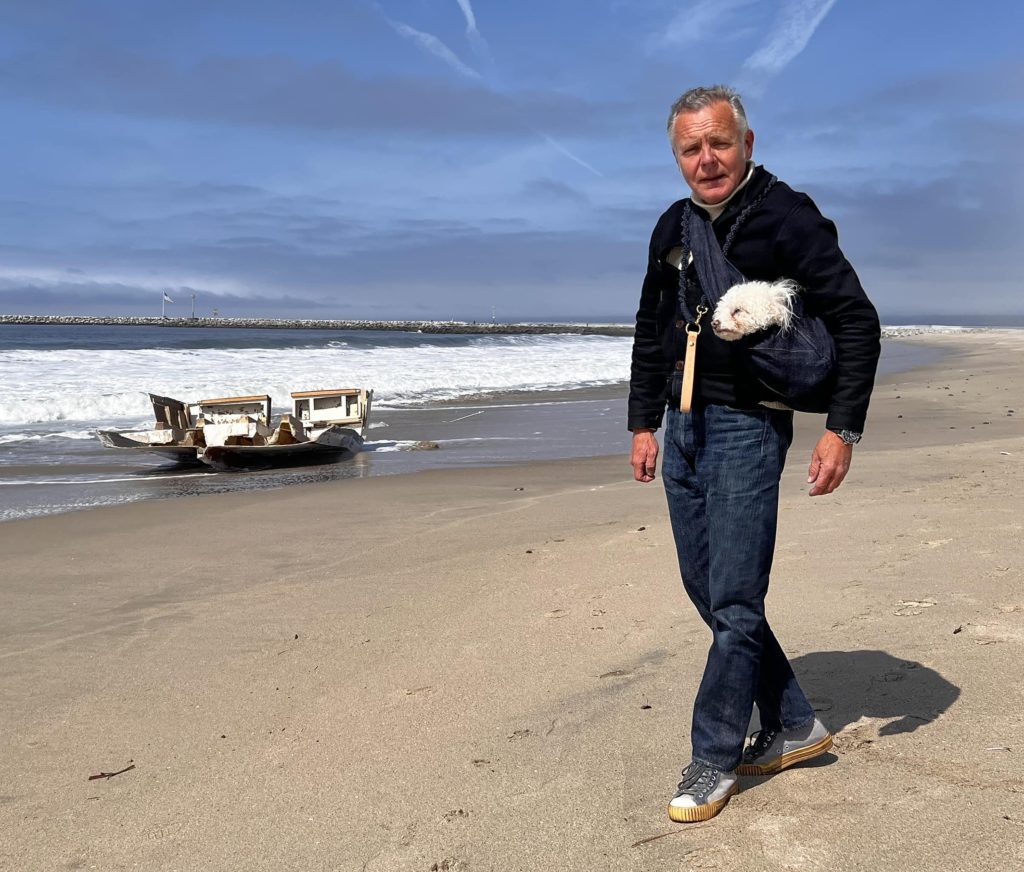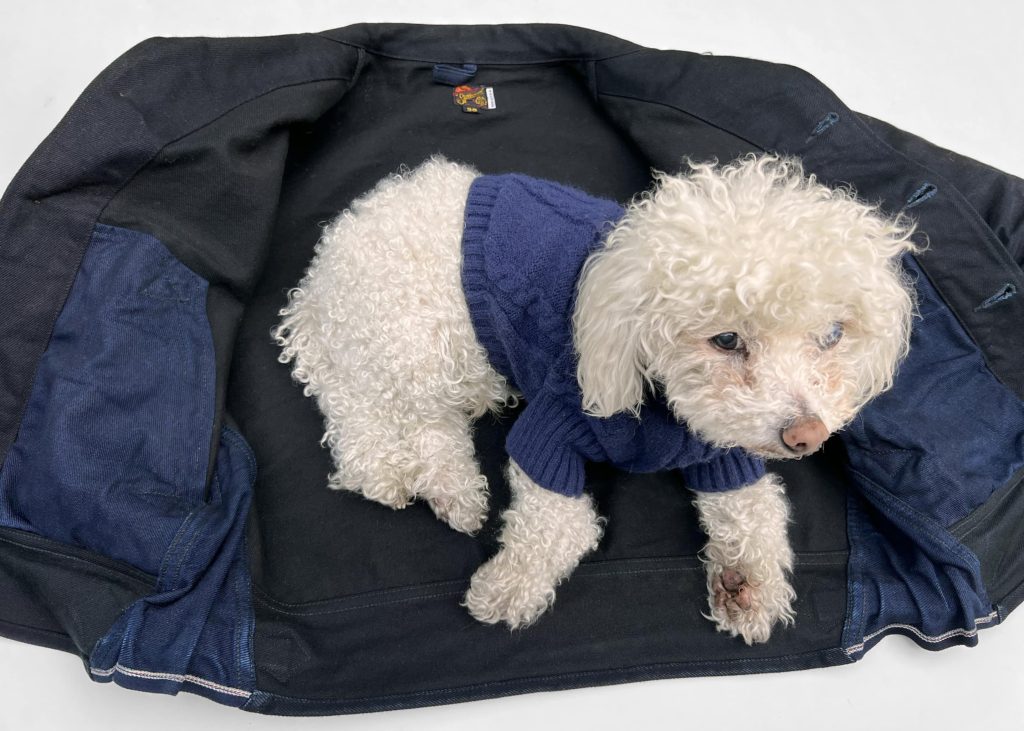 Campus Jacket, Midnight Denim edition
SS2023 mfsc Sportsman catalog
Made in USA
We introduced our original veg-tan leather Campus Jacket sometime in 2013, and have been considering a fabric version ever since.
After 10 years of procrastination, and about 3 years of actual R&D, we're proud to announce the official release of the Campus Jacket Midnight Denim edition!
A bit of manufacturing background story, for those interested.
With the obvious challenges of having to adapt the overall pattern to an entirely new material (leather and woven fabric are two very different beasts in regards to garment construction), the need to tediously re-work seam allowance, using entirely different sewing machines, reevaluating feasibility/functionality of trims, adjusting fit according to fabric shrinkage, investing in costly repeat prototypes and pre-prod sample making, etc…, we had to delay the initial release several times.
For example, the cuff construction and sleeve-mounting technique used on our leather Campus did not work with a fabric shell. Since the Campus Jacket has an unforgiving no-lining design (i.e. no way to hide cheap overlock seams and unsightly construction under a fancy fabric lining), we decided to use the alternative sleeve/cuff pattern of our Ranch Blouse instead. Both Campus and RB morphed into a "Campus Blouse", if you will, in perfect harmony, with a clean, sturdy, flat-felled "caballo" stitch construction.
Side note, "caballo" is how we refer to the traditional denim flat-felled seam stitch here in California, because most skilled factory operators are latinos, and the industrial chainstitch sewing machine they use kinda looks like a horse head. (caballo is Spanish for horse.)
Also, due to fabric thickness issues with the seams/caballo machine folding foot, we had to source out a lighter ounce denim for the side gussets and pocketing/welting fabric. We scored a NOS premium double indigo twill, with a subtle and attractive indigo color contrast.
No need to flash denim selvedge like it was 2007 either, so the selvedge ID of the main 16 Oz MD denim is concealed inside various structural seams, while the fold of the side gussets offer a peak of the lighter ounce denim selvedge.
Another challenge was the side cinch tabs… We wanted to keep the straps made of leather, along with the pocket stops, but it proved technically impossible to "sandwich" leather straps in the caballo seams without weakening seam construction. So we went back to the drawing table, and worked on a new cinch strap design/shape, inspired by an old number of ours, the Drover Blouse. Mister Freedom® OGs may remember that 2012 production stunt we pulled… Once the new side strap design worked, we had some cutting dies made, and contracted out the leather trims cutting to a local LA leather factory, so that the leather trims could be dropped off at our local LA denim factory…
After all that back and forth, our beloved local family-owned factory – the same folks who have been producing all of our mfsc USA denim goods since 2007 – even considered giving up on the whole project! Too complicated, time-consuming, no profit there. Can't blame them considering the very limited quantities we would eventually order from them after all that R&D… But, that family (we love them) takes pride in producing solid garments, so they stuck to the challenge.
Side note, it's actually the second time the Campus MD is part of our Sportsman Catalog! Production just didn't materialized the first time MF® HQ announced it. We chose to get it right, rather than to get it right now. Now that's slow fashion.
So, with no further ado, there it is! The 2023 Campus MD looks goods, fits as intended, construction is clean in and out, and has the Joe Greene paw of approval.
This first fabric version of the MF® Campus features one of our staple denim twill, the mighty 16 Oz. selvedge Midnight Denim milled by our friends Sugar Cane in Japan. Fading potential hardly gets better than that.
And the Mustang is a rental while the old rust bucket gets overdue maintenance repair. My first time driving a muscle car, and loving it!
The MF® CAMPUS Jacket Midnight Denim is designed in California, USA, by Mister Freedom®, in collaboration with Sugar Cane Co.
SPECS:
FABRIC:
Shell:
16 Oz. "Midnight" denim, dark indigo warp & black weft twill, solid white selvedge ID. Milled in Japan.
Pocketing/gussets/welt:
NOS double indigo twill
Trims:
Black tea-core leather trims (pocket stops/side straps).
PATTERN:
* The long awaited-for woven fabric interpretation of our classic veg-tan leather Campus jacket!
* An original pattern inspired by 1930's sportswear 'Cossack' type unlined leather jackets, with all necessary construction/pattern edits.
* Arm/cuff construction borrowed from our Ranch Blouse pattern.
* Trim 1930's silhouette.
* One-piece back.
* Fully unlined, clean flat-felled seam construction.
* Slash pockets with leather arrowhead pocket stops.
* Subtle contrast NOS double indigo denim side gussets/pocketing & pocket welt.
* Side gussets featuring concealed double indigo denim selvedge ID.
* Adjustable side straps pattern inspired by our Drover Blouse.
* Keyhole button holes.
* Corrozo 'Cat Eyes' wood buttons (aka ivory nut)
* Mister Freedom® original 'The Sportsman' rayon woven label.
* Made in California, USA, in an ethically-responsible and small family-owned factory.
* Joe Greene-approved.
SIZING:
The Campus Jacket Midnight edition comes UN-WASHED, and is cut so that the measurements match the labeling AFTER an initial cold soak/line dry.
We recommend the usual protocol before wearing:
•Cold soak for about 30-40mn, with occasional hand agitation.
•Machine spin dry cycle, and line dry.
•Wear briefly while still damp to set creases, then hang until fully dry.
My leather Campus jacket size is 38. I wear a 36 in this fabric Midnight denim edition, after cold-soak/line dry.
I'm about 5'7 , 145 lbs.
Please check actual post-soak measurements on our chart to dial in what works for your specific body specs/preferred silhouette.
Disclaimer: Using alternative methods for the initial shrink (such as soaking in hot water/full machine wash/heat dryer etc) will result in different sizing measurements, and is not recommended.
Do NOT boil this denim jacket, as it has leather trims.
CARE:
Wash when necessary, as other premium denim garments.
We recommend turning the jacket inside-out to avoid potential marbling of the denim fabric. Wash separately from light-colored garments.
Machine wash with cold water, gentle cycle, eco-friendly mild detergent and line dry. Using hot water/heat dryer may result in excessive and irreversible shrinkage.
As with all indigo-dyed denim, temporary croaking (color bleeding) is to be expected, and the indigo color could potentially rub on light color garments and furniture. Indigo rubs can easily be spot cleaned using a small amount of laundry detergent on a clean damp cloth.
Available from www.misterfreedom.com, our Los Angeles red brick HQ, and fine retailers around the World.
Email sales@misterfreedom.com or call 323-653-2014 with any questions unanswered above.
Thank you for your support,
Christophe Loiron
Mister Freedom®
©2023