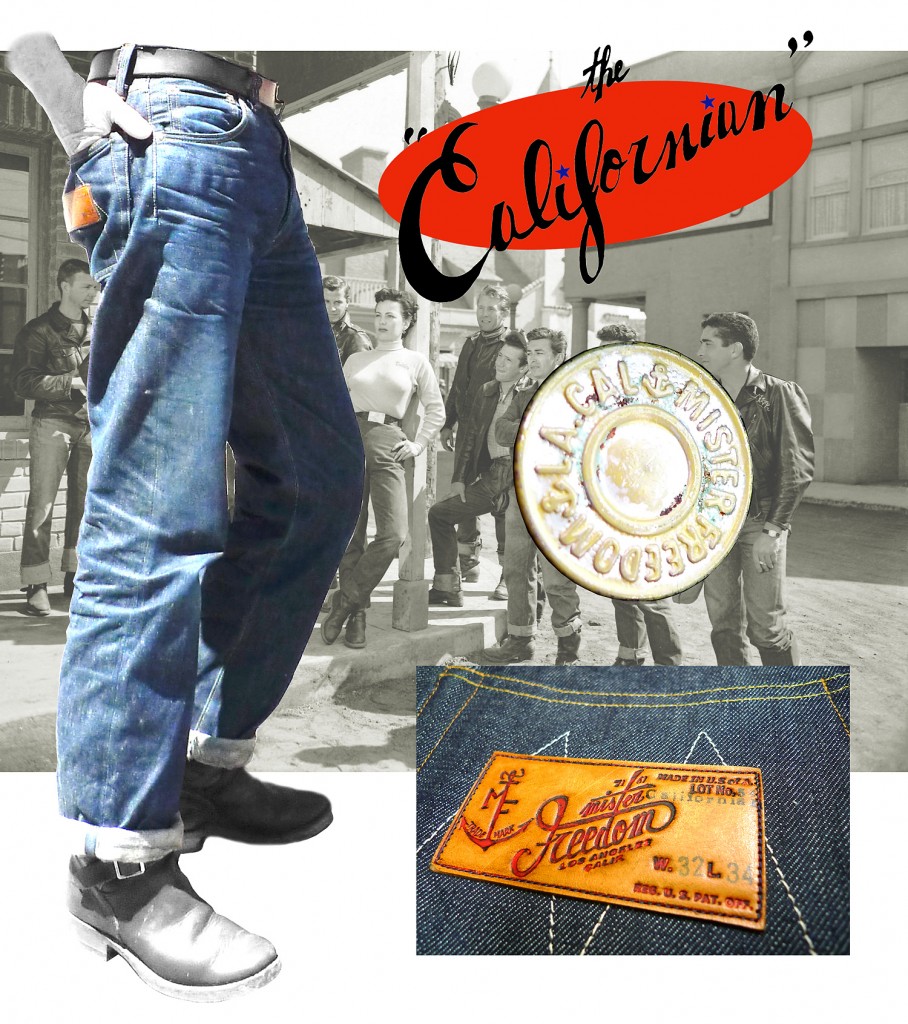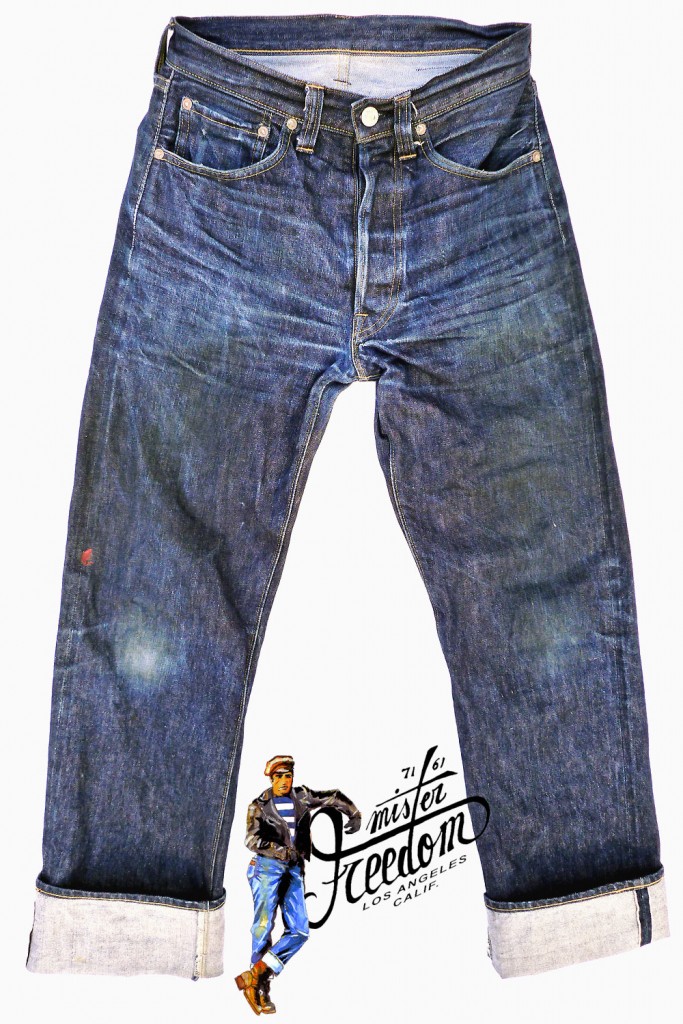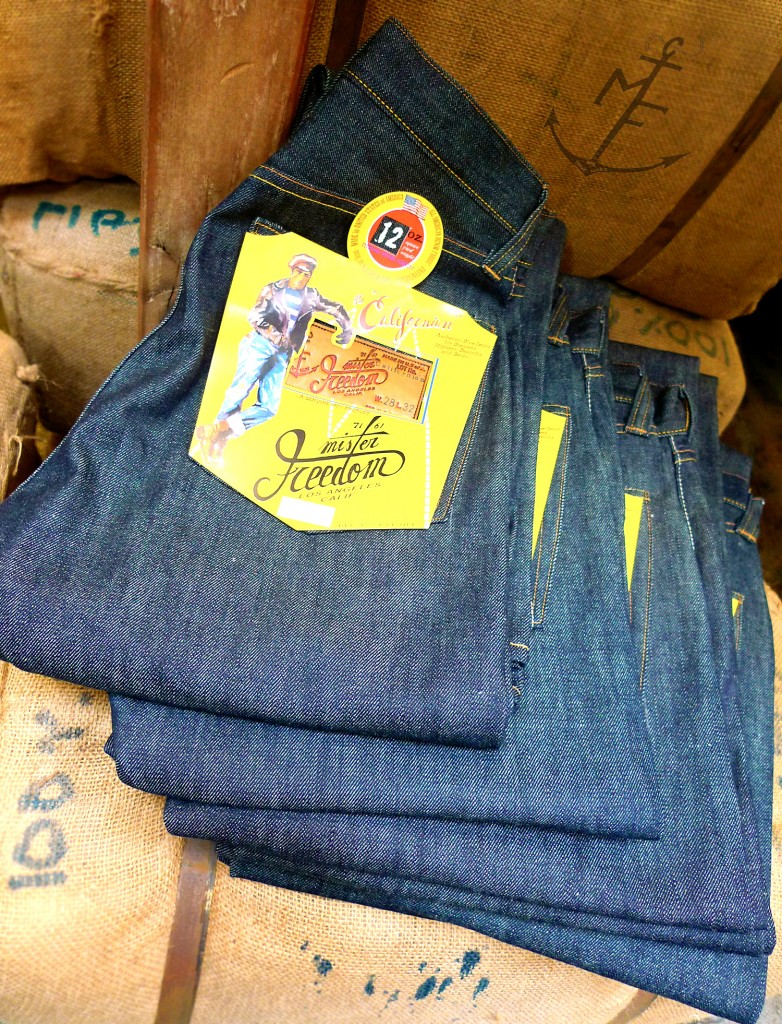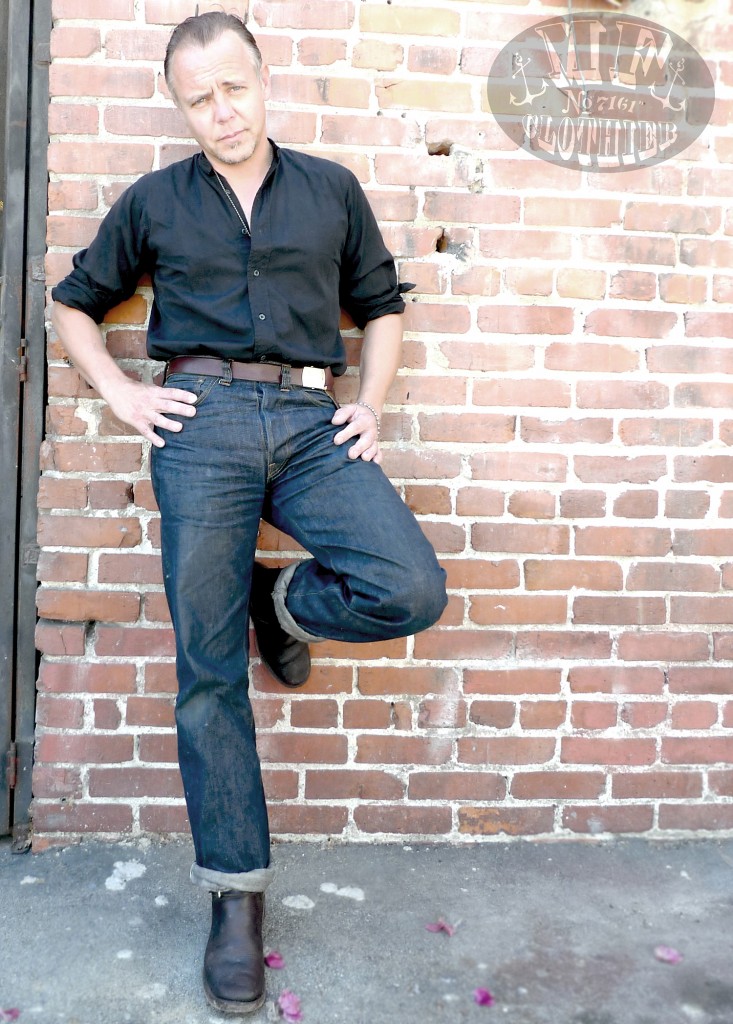 The evolution of one pair our Made in USA "Californian" Blue Jeans, after about 5 months of regular wear and abuse…
Those jeans started being worn raw for a few days. Then a quick cold soak for 10 minutes, hung dry and worn still damp.
Four washing cycles during the five months period, cold water, very minimal soap, turned inside-out, no dryer.
All the original specs here. Some sizes are SOLD OUT.
The Mister Freedom® "CALIFORNIAN" Lot.54 is available RAW/unwashed.
Tagged Sizes 28×32, 29x32, 30×32, 31×32, 32×34, 33x34, 34×34, 36×34, 38×34. (see "Sizing" in the specs link  for the low-down)
Retail $249.95
Call (323) 653-2014 or mail john@misterfreedom.com or jordan@misterfreedom.com to get yours while they last. We ship internationally.