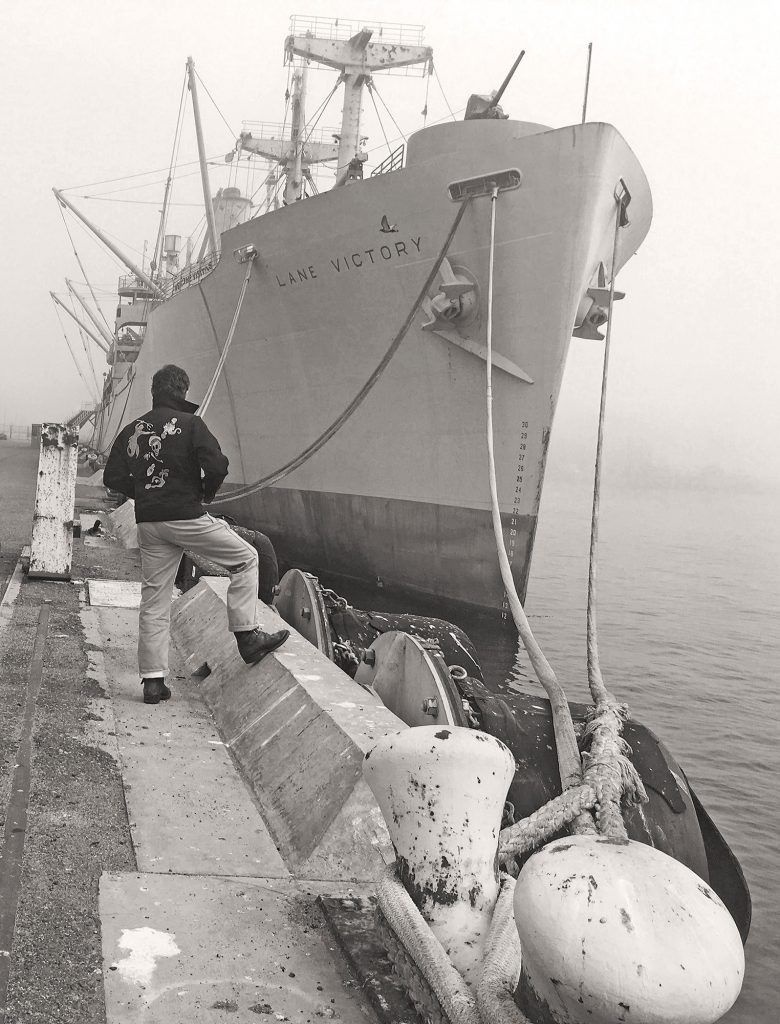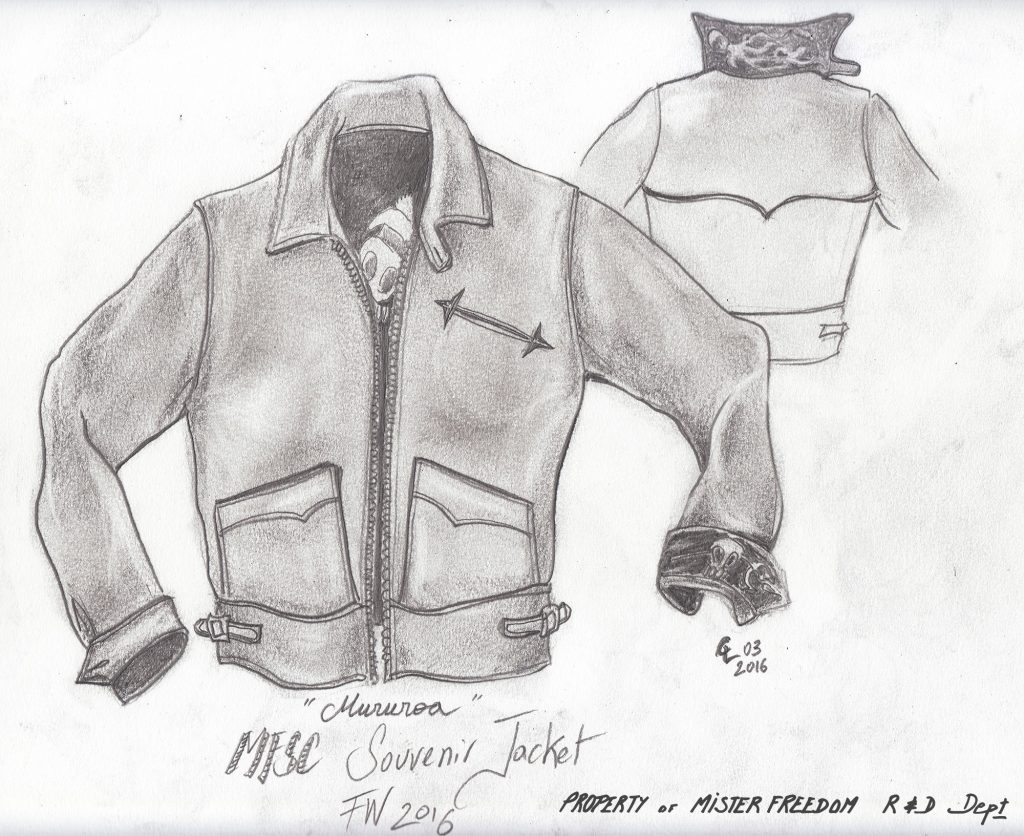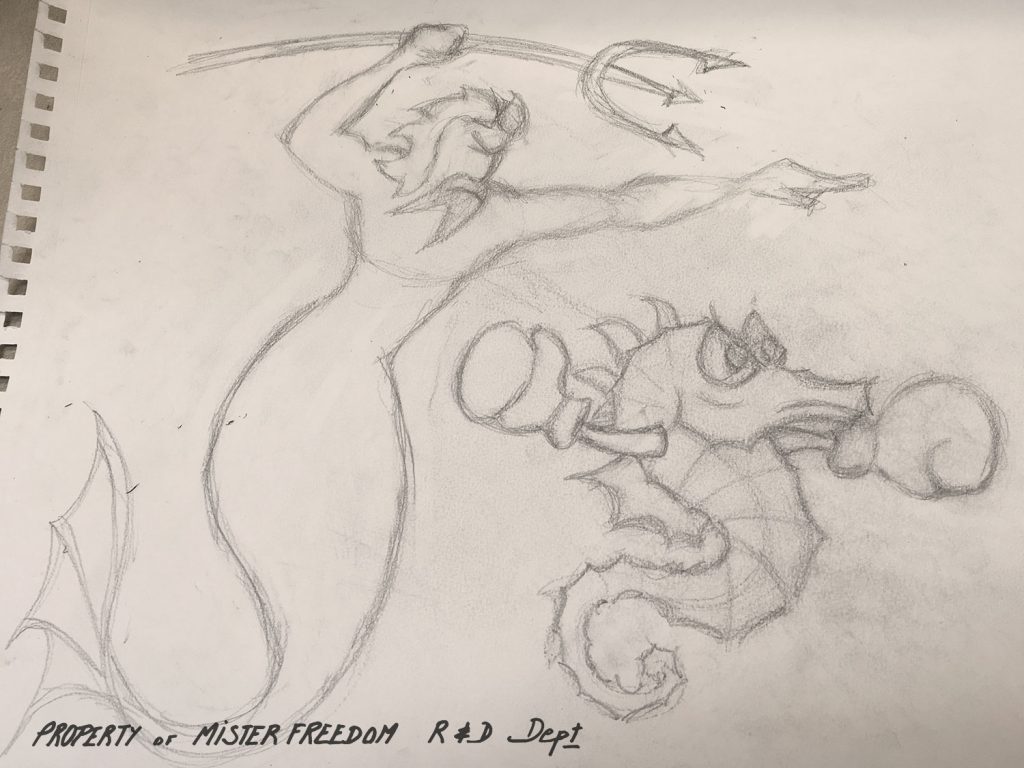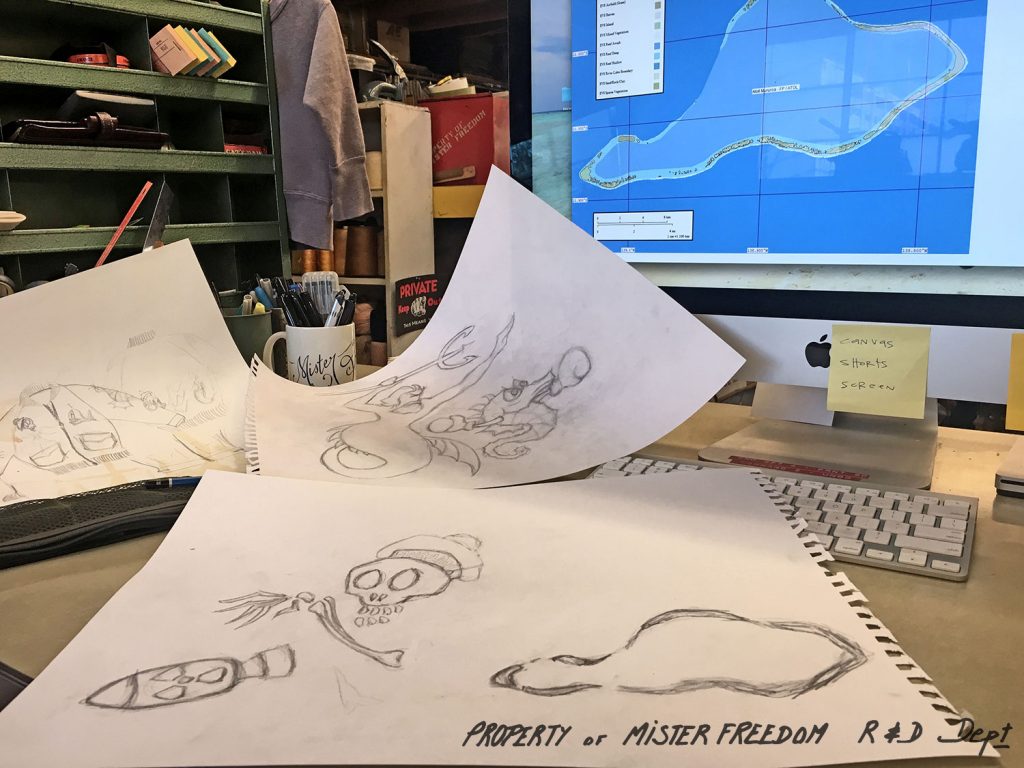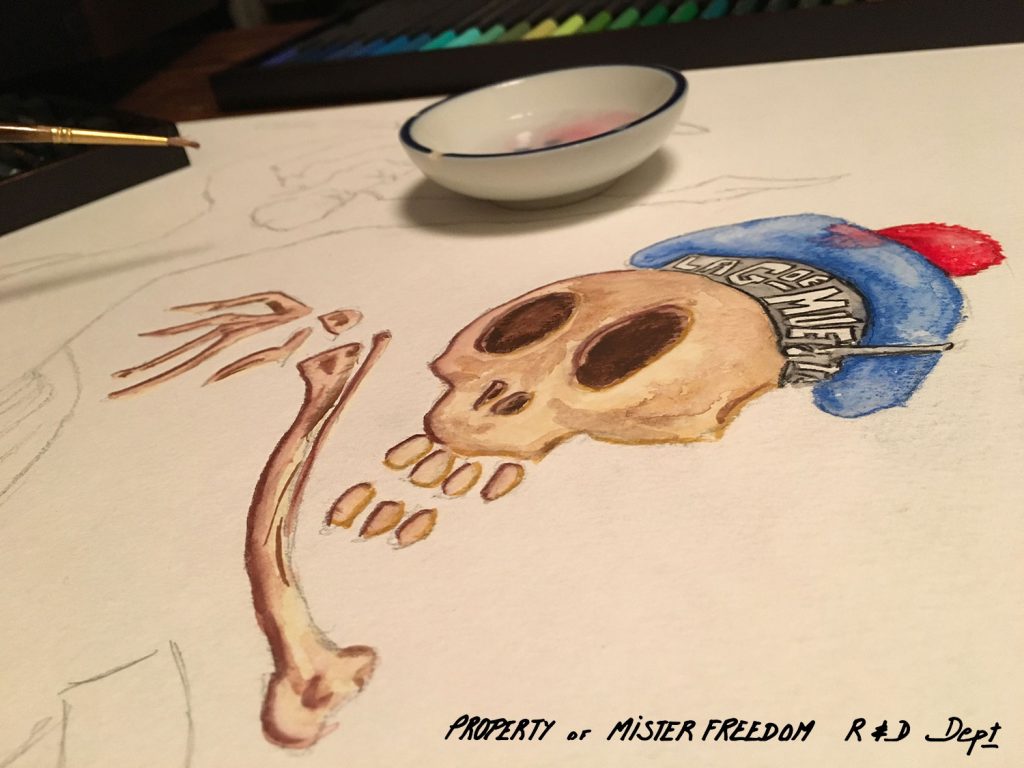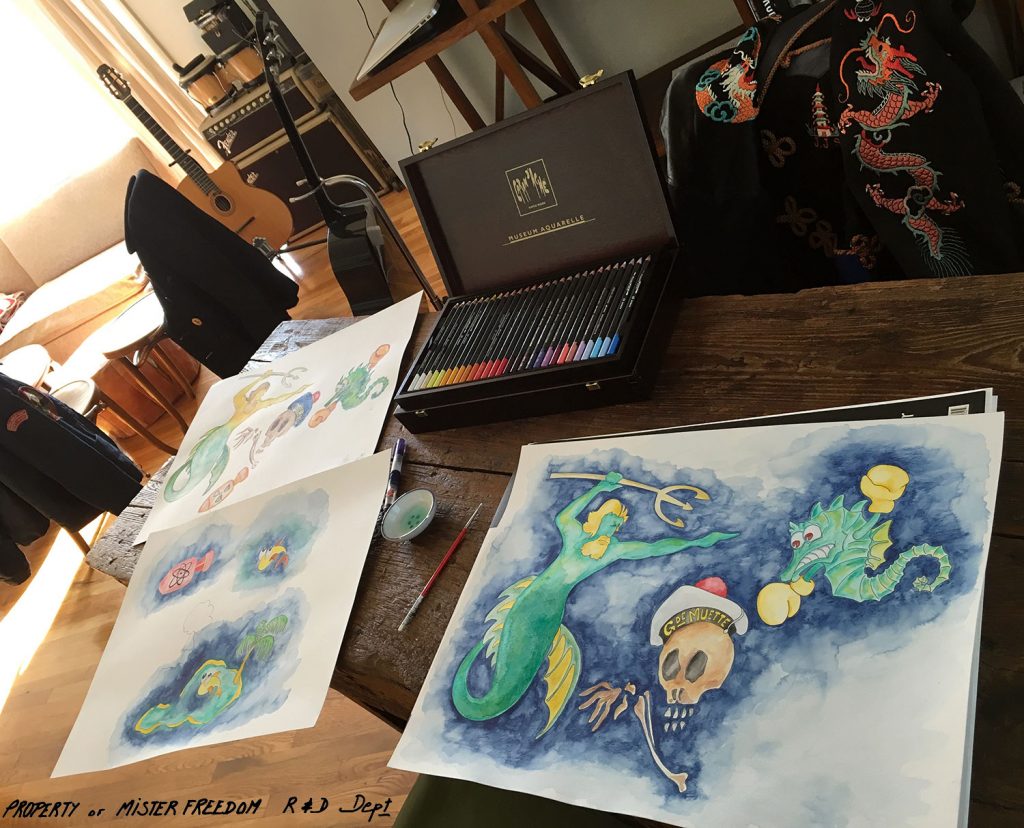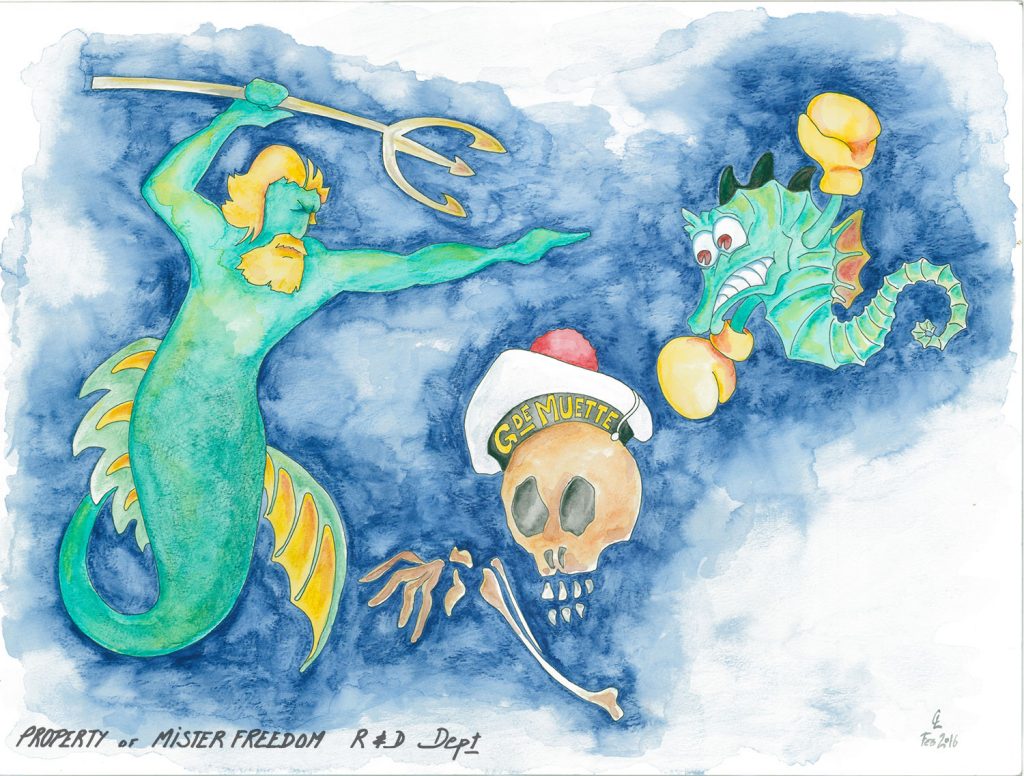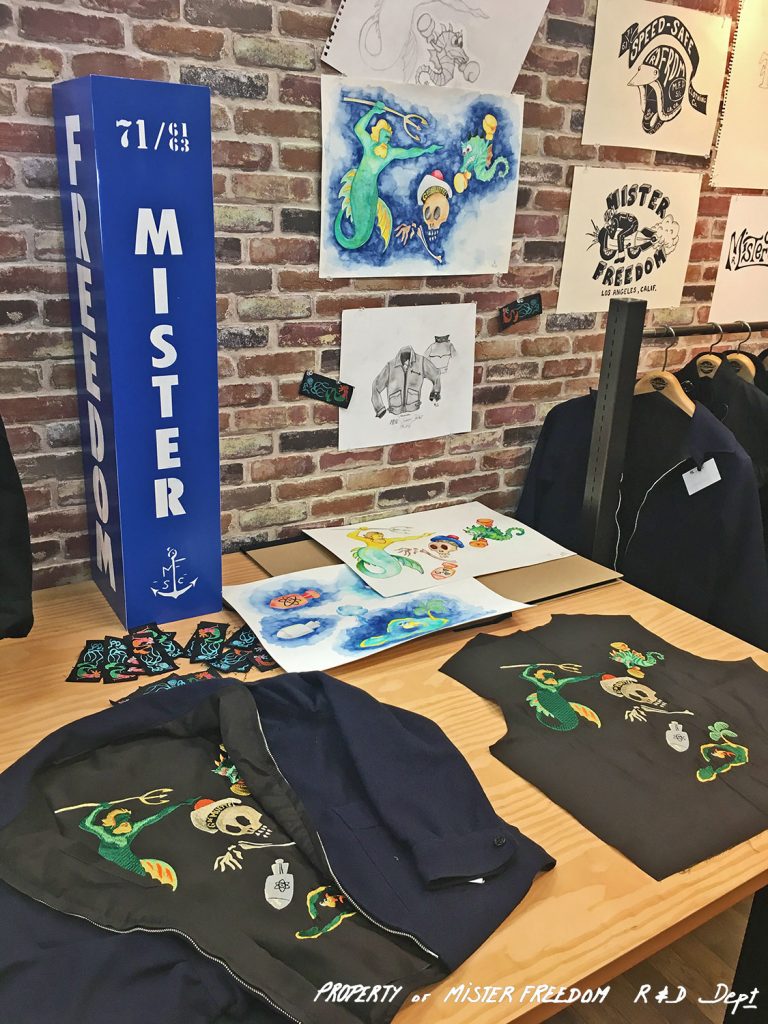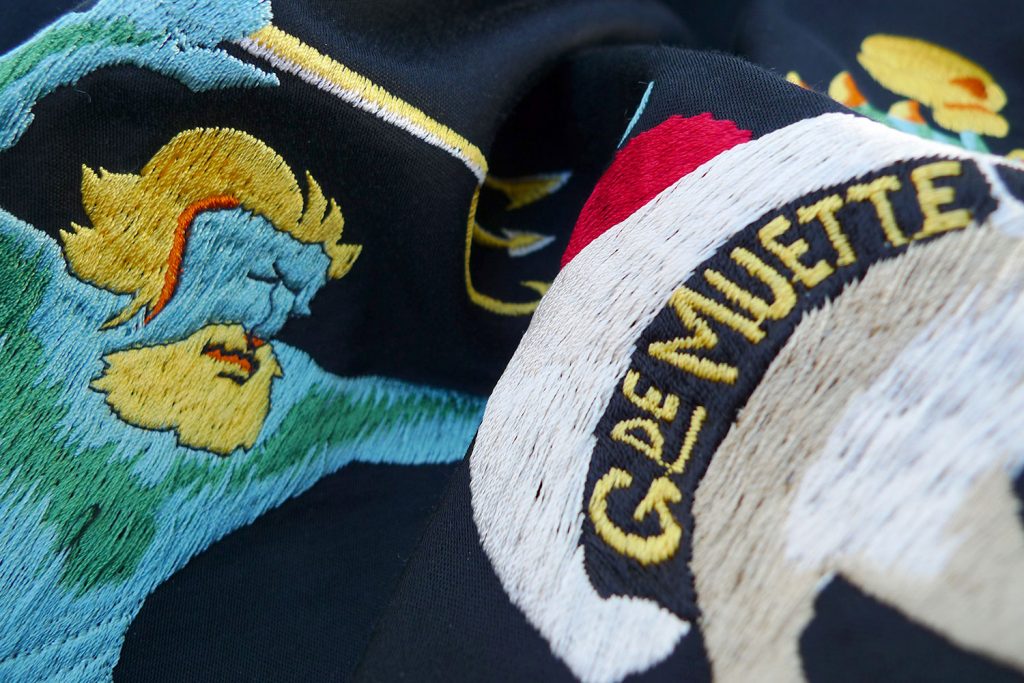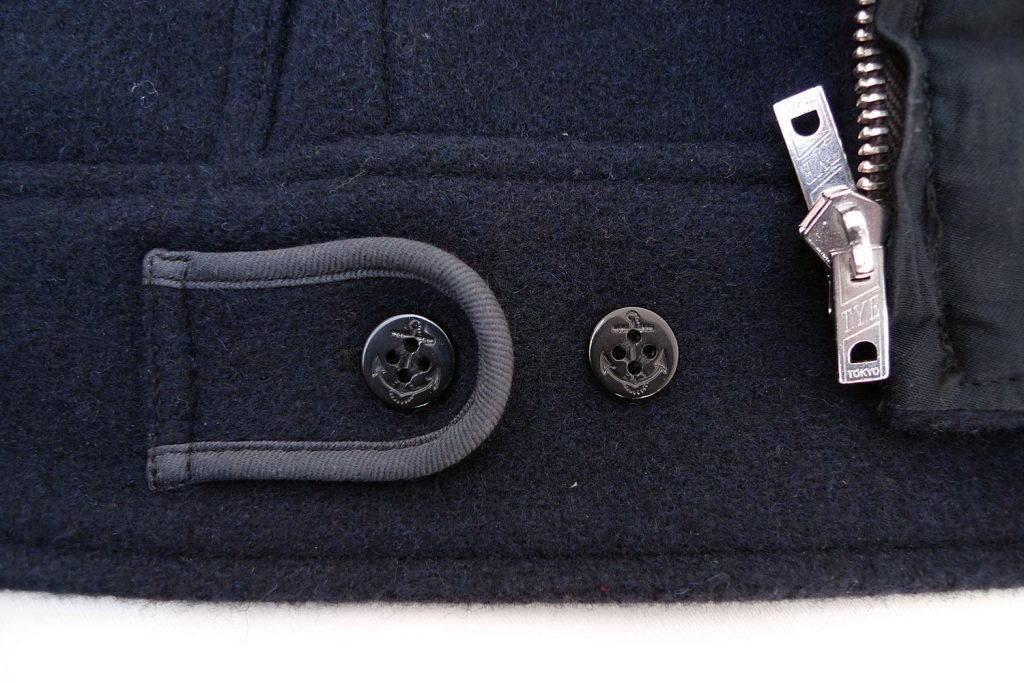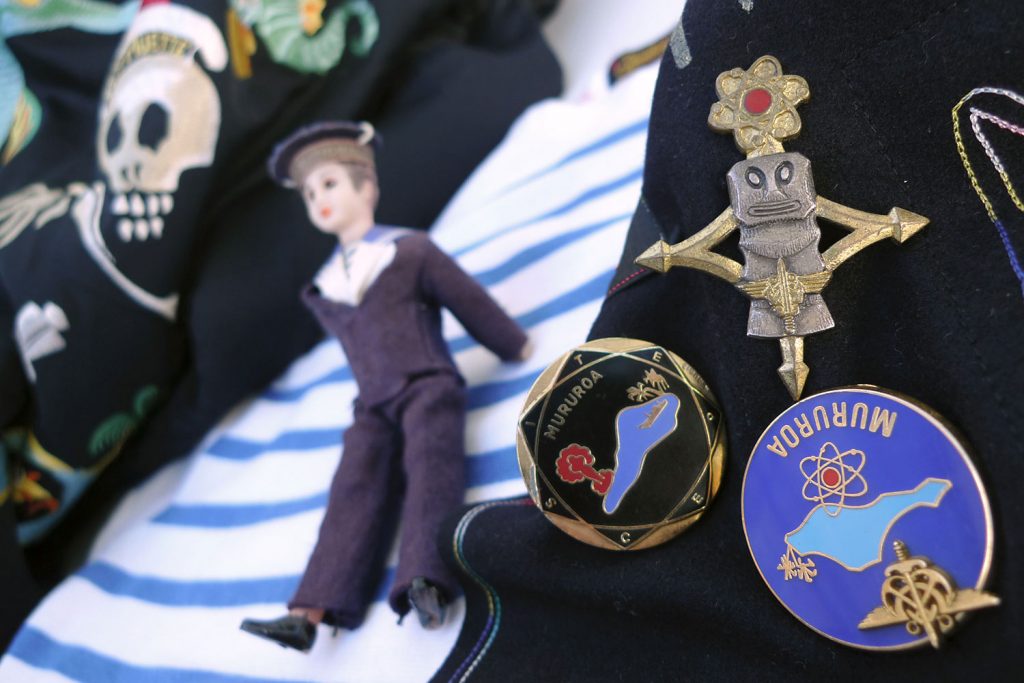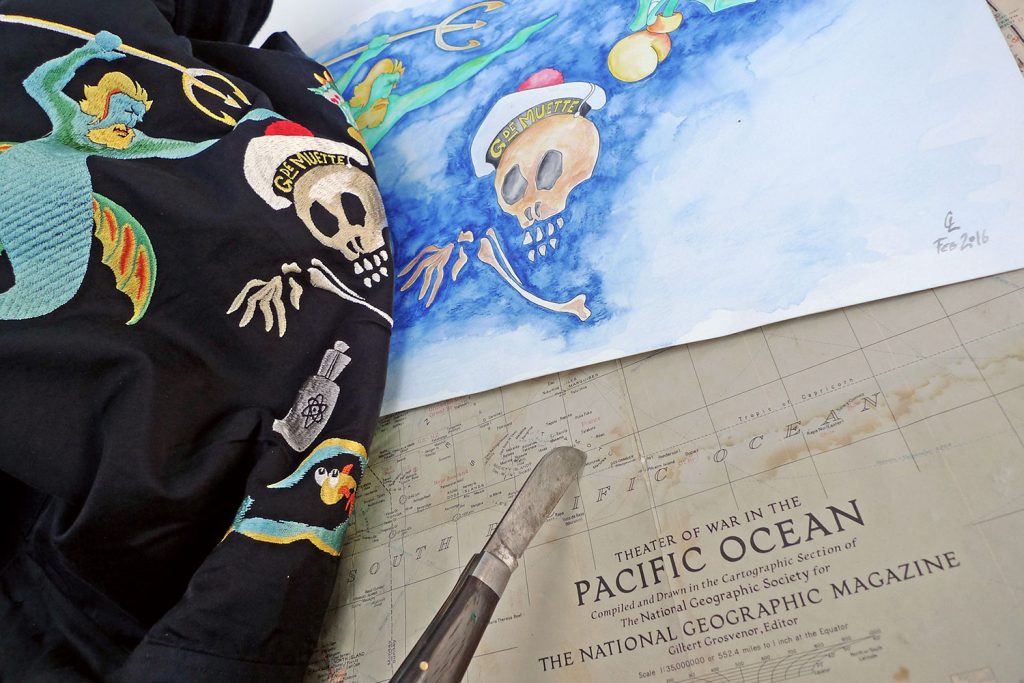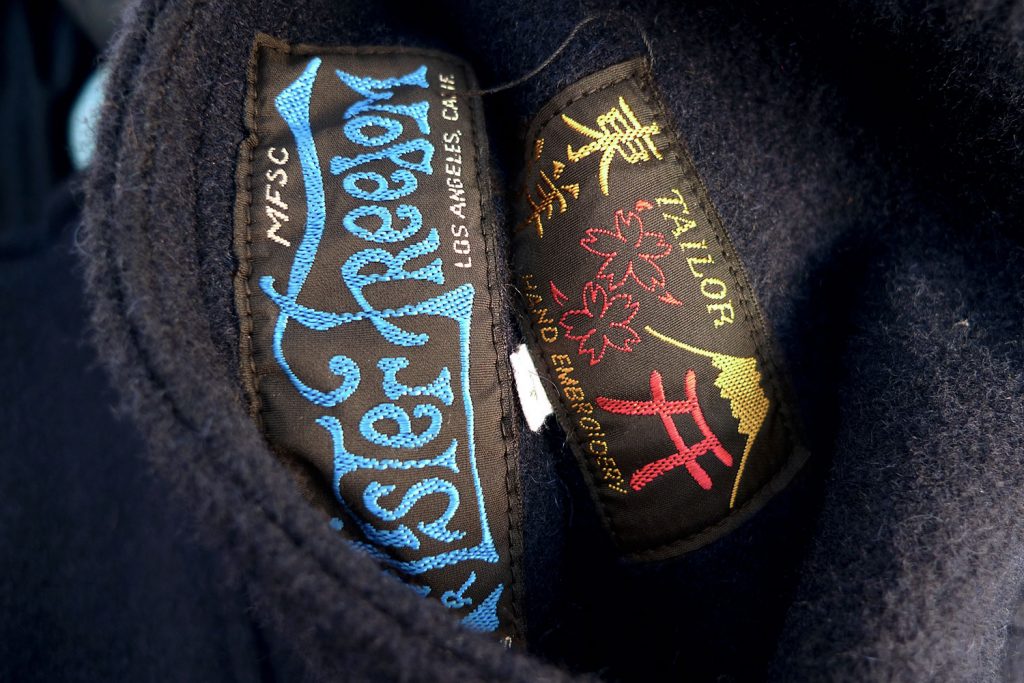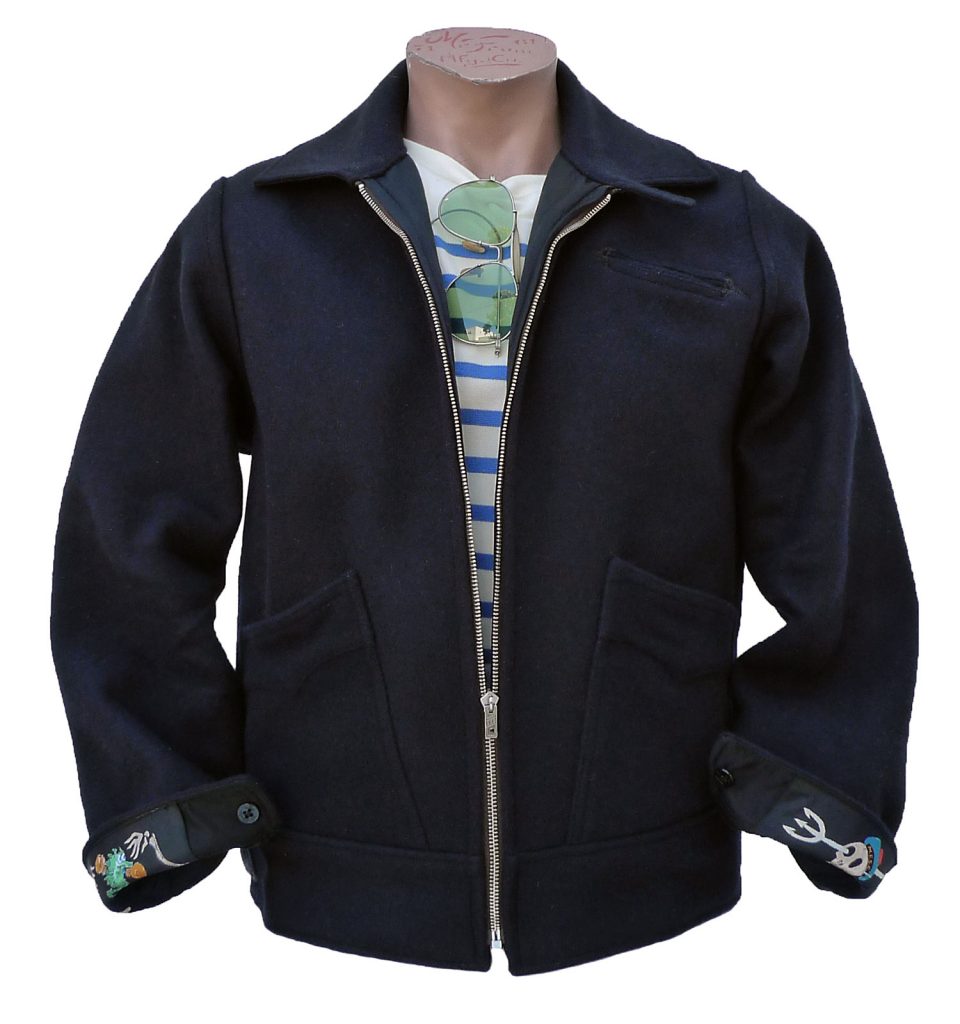 Mister Freedom® x Tailor Toyo 'Mururoa Souvenir Jacket'
Fall 2016 Limited Edition
Made in Japan
When one thinks of French Polynesia, what pops to mind is often quite ethereal.
Upa Upa moves, paréo attire, whiffs of monoï, slurps of coconut juice, vahiné and turquoise lagoons, selfies in speedos… and an urge to learn how to weave your own tāupo'o, a traditional Tahitian hat entirely made from a branch of pandanus, a native shrub also know as -I'm not making this up- screw pine.
Not to darken that vista with a radioactive plume, but should you ask Tuamotus' residents about the Mururoa atoll, you might get exposed to a slightly different perspective. There was trouble in paradise.
Watch this (in french), if so inclined.
This Fall 2016 Mister Freedom® x Tailor Toyo collaboration, our second venture into camouflaging a heavy past in fashionable lightness, is referring to the controversial legacy of 50 years of nuclear testing conducted by the government of France on the remote atoll of Mururoa, from 1966 to 1996.
Our 'souvenir jacket' is no replica and was conceived from scratch. Because there's always two sides to a story, it is also fully reversible.
The limited edition 'Mururoa Souvenir Jacket' is designed in California by Mister Freedom®, and expertly-crafted in Japan by world-famous Tailor Toyo, purveyors of fine historical sukajan-type garments. Tailor Toyo is a branch of Toyo Enterprises, parent company of our long-time partners and friends Sugar Cane Co and Buzz Rickson's.
SPECS
FABRIC:
The reversible "Mururoa Souvenir Jacket" can be worn either side out.
Side A:
A soft, pleasantly non-itchy, dark navy blue melton wool fabric (90% wool – 10 % Nylon). This is the same wool fabric used by Buzz Rickson's for their 10-button USN WW2 replica peacoat.
Side B:
A blend of 57% cotton and 43% rayon black twill. This is the twill used by Buzz Rickson's for their 10-button USN WW2 replica peacoat lining. This side features original artwork rayon yarn embroidered.
DETAILS:
* An all original mfsc pattern inspired by local-made vintage 'souvenir' garments, cut from recycled Government-issued military uniforms. Our jacket takes cues from vintage USN Dress Blues that could have been customized into a zip-up jacket by a local tailor.
* Fully reversible and comfortably wearable on both sides even with a short-sleeve shirt.
* 1950's style reversible sukajan double pull "TYE Tokyo" metal zipper.
* Original MF® artwork back embroidery on Side B, rayon yarn stitching.
* US Navy Dress Blues chest pocket and arcuate back yoke.
* Six pockets total.
* Two MF® original design liberty cuffs.
* Side cinch tabs, USN CPO anchor buttons.
* One piece chin strap collar pattern.
* Double labeling, MF® & Tailor Toyo woven labels concealed in left pocket.
* Limited Edition.
* Made in Japan.
SIZING/FIT:
The "Mururoa Souvenir Jacket" is true to size. This is a dry-clean only garment, so no shrinkage issue.
I wear a 38, my usual size in mfsc jackets. The jacket fits quite snugly when zipped-up, but with enough room to be worn with a MF® Tricot Marin and a Flannelette Garrison Shirt without impairing on your morning Tai Chi routine.
Please refer to sizing chart for measurements.

CARE:
Professional eco-friendly DRY CLEAN only.
Available RAW/unwashed
SIZES:
X-Small (34)
Small (36)
Medium (38)
Large (40)
X-Large (42)
XX-Large (44)
RETAIL $749.95
Available from www.misterfreedom.com, our Los Angeles brick & mortar store, and fine retailers around the World.
Email sales@misterfreedom.com or call 323-653-2014 with any questions unanswered above.
Thank you for your support.
Christophe Loiron
Mister Freedom®
©2016
Comments
comments