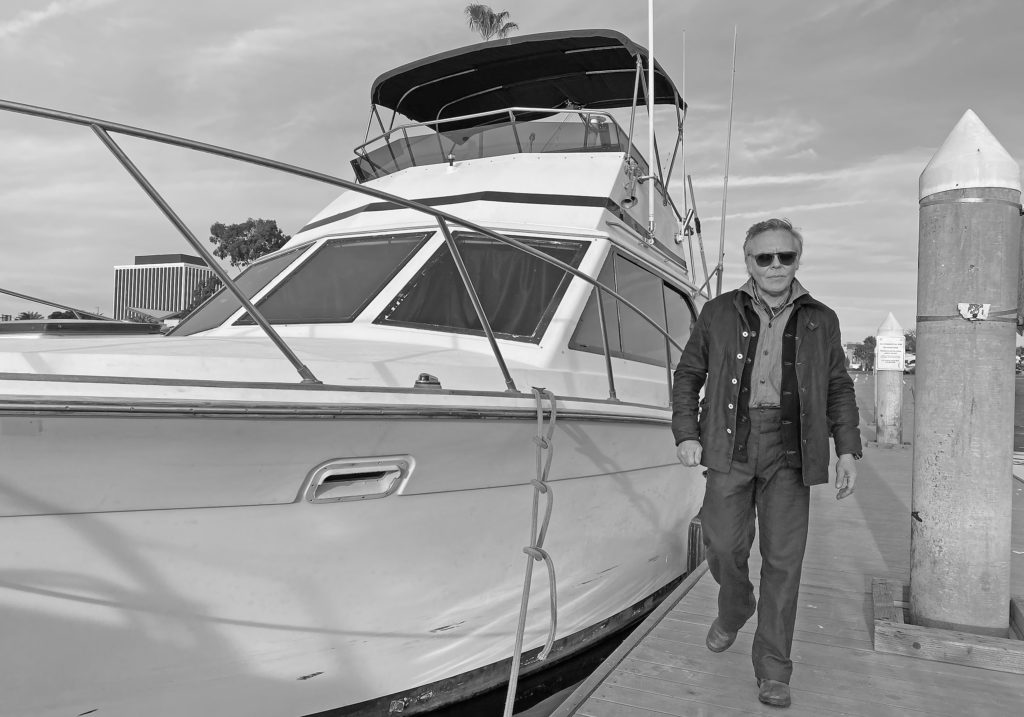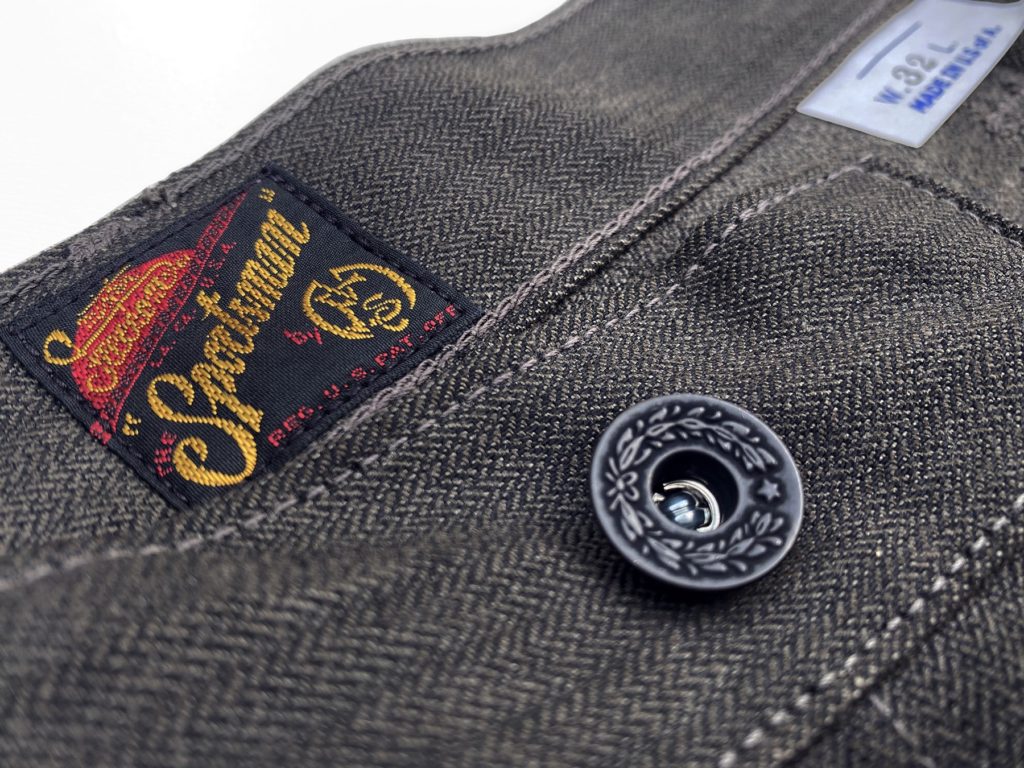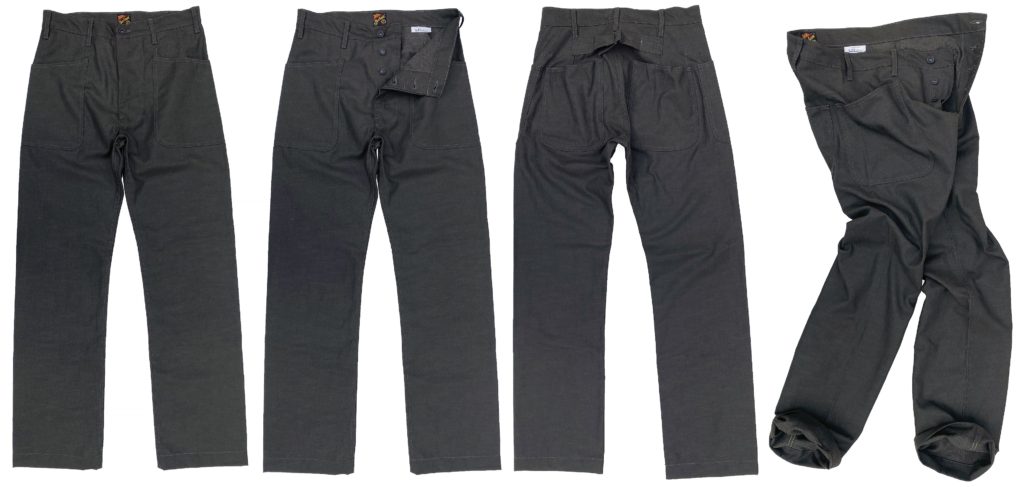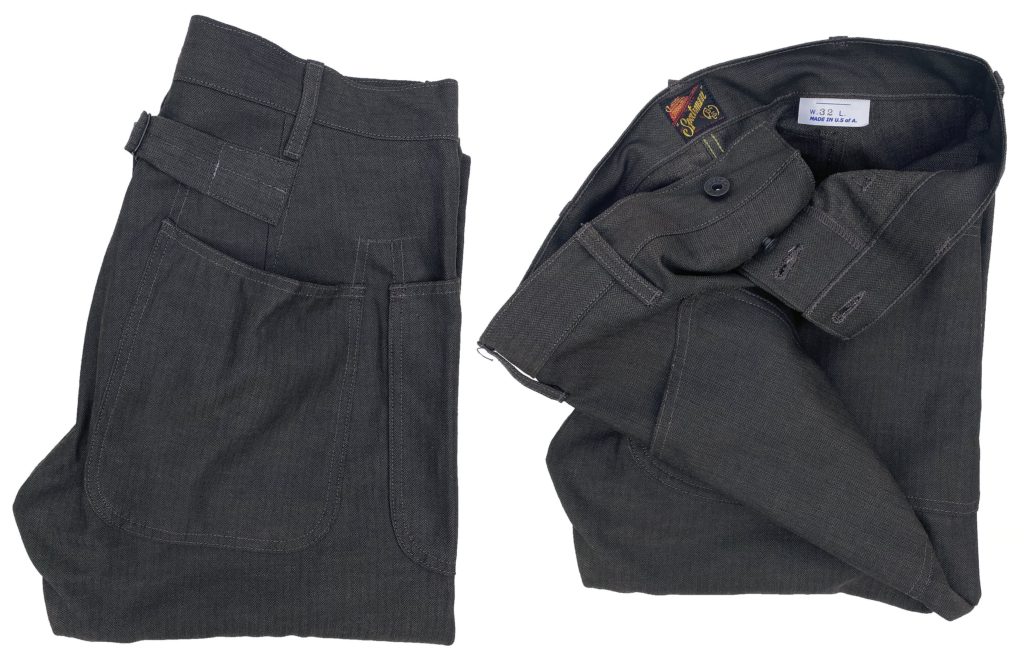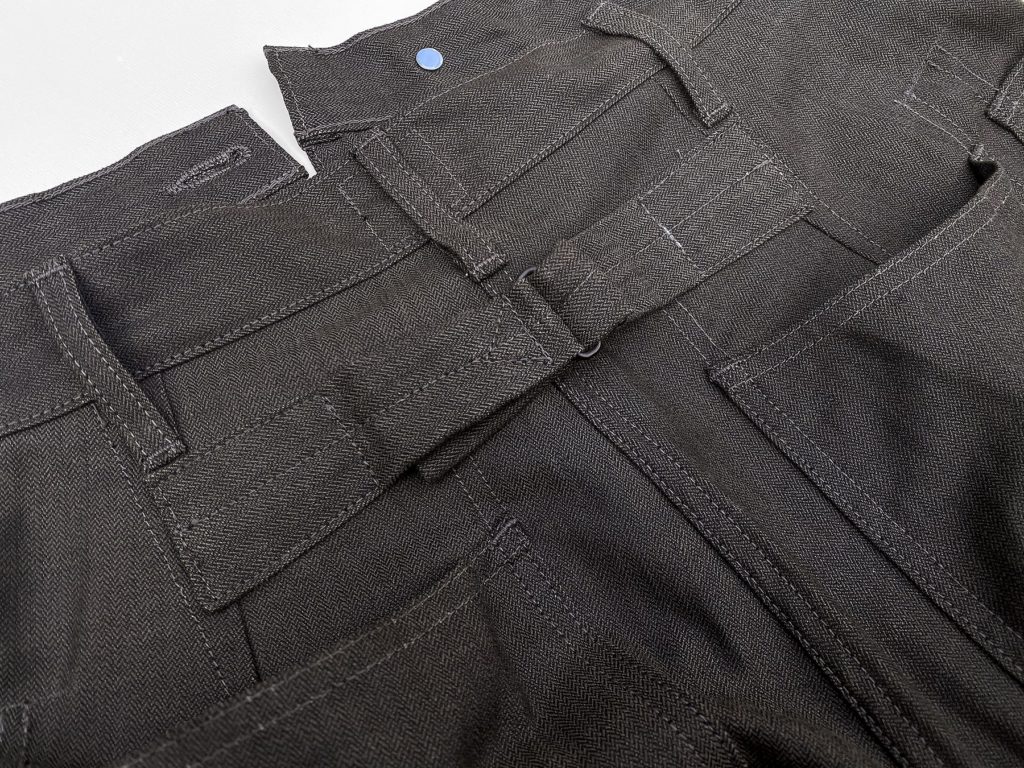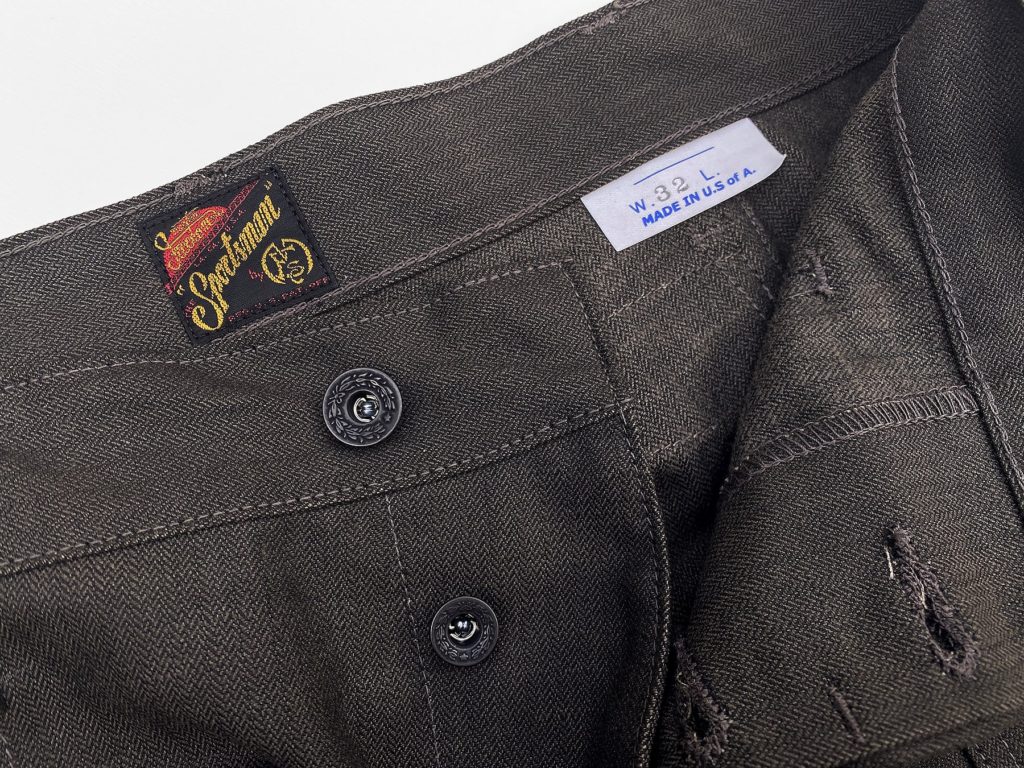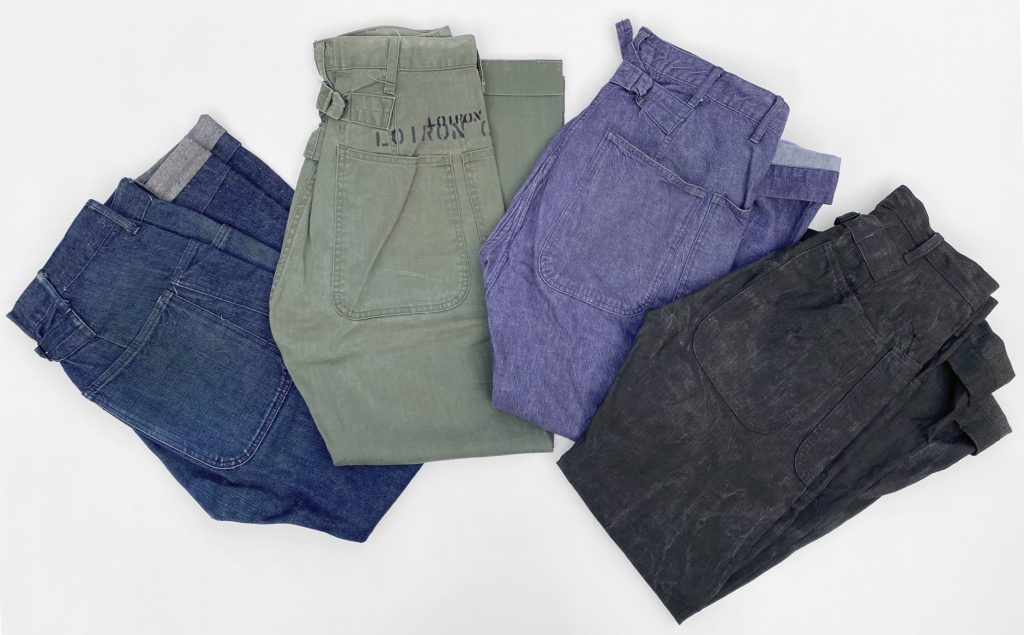 Mister Freedom® "TOPSIDERS", NOS Gunpowder Tea HBT.
FW2020 mfsc Sportsman catalog
Made in USA
The TOPSIDERS is one of our popular and recurring naval-inspired trousers pattern.
First introduced in "Okinawa 301" denim during our Spring 2014 mfsc "Sea Hunt" collection, the style is our twist on vintage WW2 US Navy wrap-leg denim dungarees.
The TOPSIDERS were subsequently released in an original "Marine Nationale" denim, and NOS OD HBT.
For FW2020, we are bringing back on deck another NOS fabric lucky score, an all cotton "Gunpowder Tea" color herringbone twill (HBT), previously featured on our Workman Shirt. Milled in Italy, this fancy lighter-weight fabric is yarn-dyed with sulfur dye, giving it its desirable low colorfastness. Although the dyeing processes are completely different, the results are somewhat similar to indigo-dyeing, where the dye molecules cling to the outer part of the yarn, and the core remains "un-dyed". Our NOS twill is "gunpowder tea" color (dark greenish brown) in appearance, while the core of the yarns is unbleached natural.
For those into instant gratification and quick, natural patina, this twill will rapidly 'age' after just a few machine washes. This is always a welcome feature for movie Wardrobe Departments.
High-waisted and full-legged, with a nice drape, our TOPSIDERS are designed with a vintage 1940's military dungarees silhouette in mind, not yoga leggings.
The MF® Topsiders NOS Gunpowder Tea HBT edition are designed in California by Mister Freedom®, and manufactured in USA in collaboration with Sugar Cane Co.
SPECS:
PATTERN: Original MFSC pattern, inspired by classic 1940's-50's workwear shirting.
FABRIC:
New Old Stock 100% cotton herringbone twill, gunpowder tea color, lighter-weight 8.5 Oz., low colorfastness, milled in Italy.
DETAILS:
* Pattern adapted from an original pair of WW2 US Navy denim dungarees.
* High-waisted, roomy straight leg, vintage 1940's military utility trousers silhouette.
* Wrap-leg construction (no side seams).
* Button fly, metal tack buttons, oxidized black donut type.
* Vintage USMC-style oxidized black Wreath & Star donut type waist button.
* Two functional rounded-bottom front patch pockets, two deep rounded-bottom rear back pockets.
* Adjustable back cinch strap.
* Skinny belt-loops for 2" wide belts.
* Flat felled seam construction for seat and inseam.
* 100% cotton tonal stitching.
* MF® Sportsman signature green inside chainstitch accent.
* MF® Sportsman rayon woven label.
* Made in USA.
SIZING/FIT:
The TOPSIDERS Gunpowder Tea HBT come unwashed and are cut so that the measurements match the labeling AFTER an initial cold soak/line dry. We recommend this usual protocol before wear:
Turn garment inside-out. C

old soak for about 30-40mn with occasional hand agitation.

Washing machine spin dry.

Line dry. (No heat dryer)
I opted for a W32 for a comfortable fit. I am 5.7'' approx. 150 Lbs.
Please refer to sizing chart for approximate raw/soaked measurements.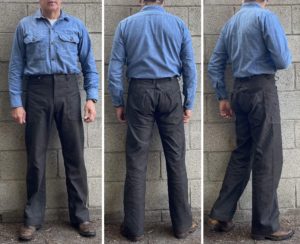 CARE:
Launder when needed.
We recommend turning the pants inside-out to avoid potential marbling of the fabric. Wash separately from light-colored garments.
Machine wash with cold water, gentle cycle, eco-friendly mild detergent and line dry.
DISCLAIMER: This sulfur-dyed HBT fabric is not colorfast and its appearance will 'age' and look 'worn-in' after the first full cycle machine wash. Delicately hand washing might minimize the fading of the fabric, but it is intentionally designed to age fast.
Available RAW/unwashed.
Waist x Length:
W28 x L34
W30 x L34
W32 x L34
W34 x L34
W36 x L36
W38 x L36
Available from www.misterfreedom.com, our Los Angeles brick & mortar store, and fine retailers around the World.
Email sales@misterfreedom.com or call 323-653-2014 with any questions unanswered above.
Thank you for your support.
Christophe Loiron
Mister Freedom®
©2021
Comments
comments