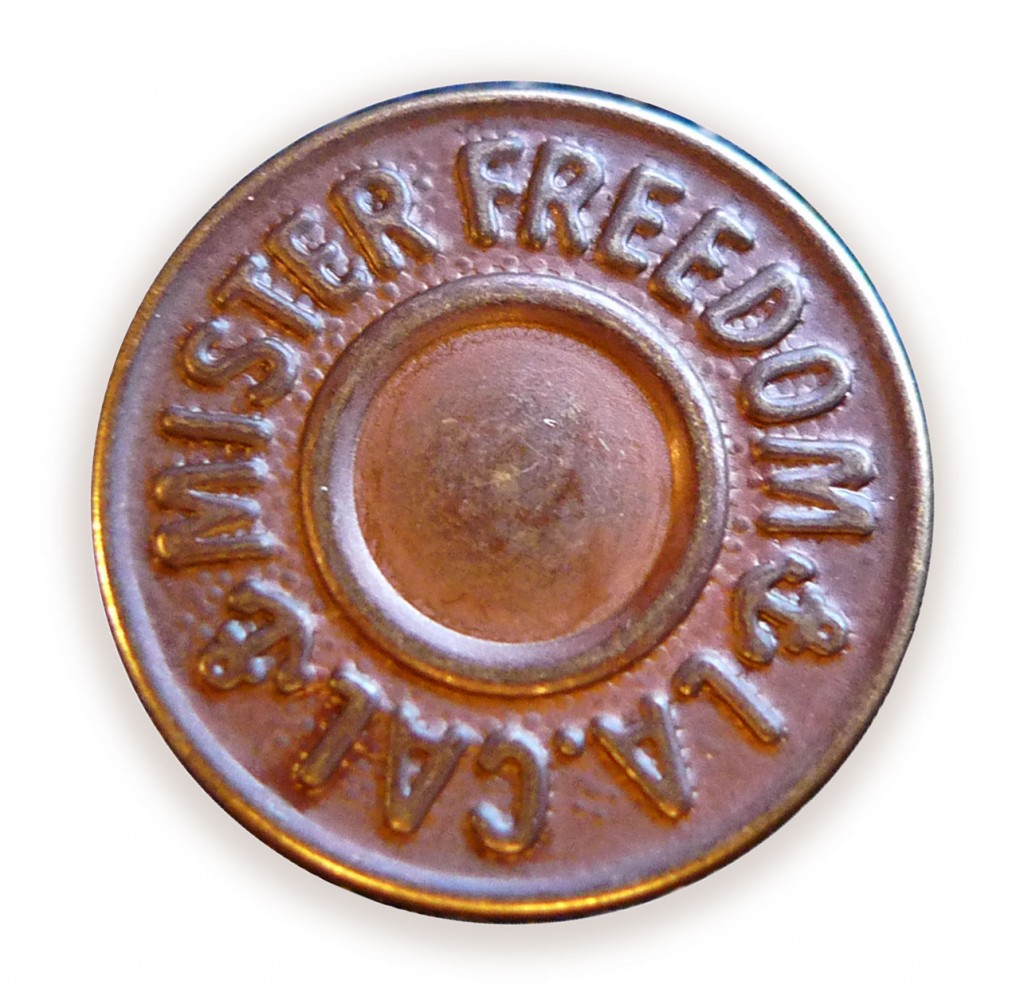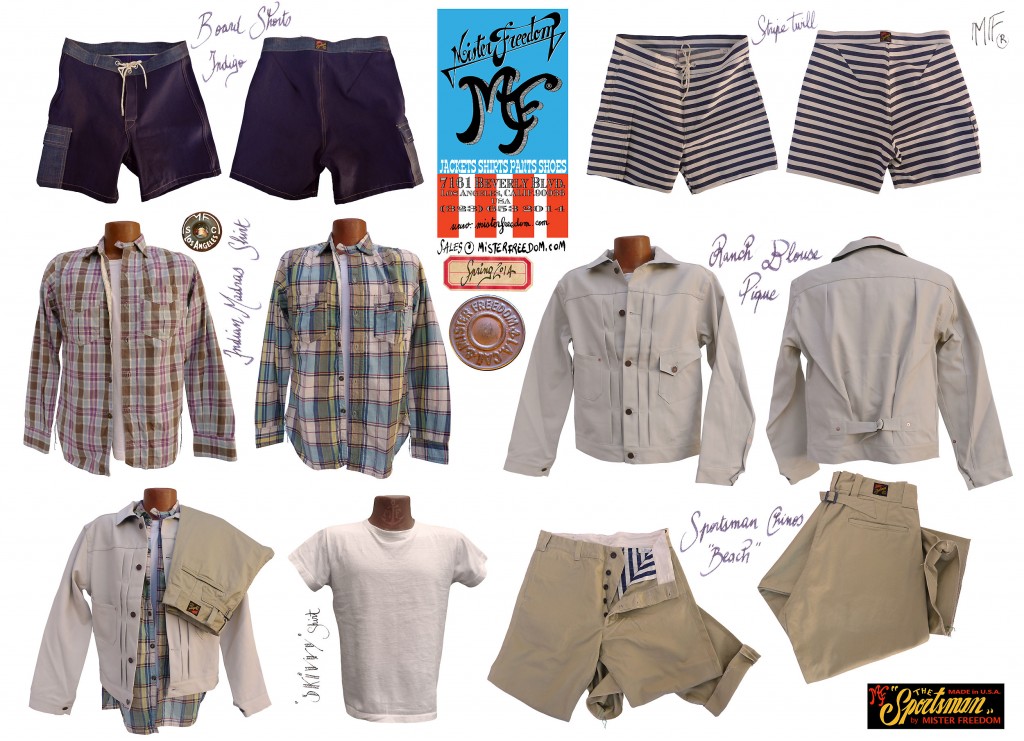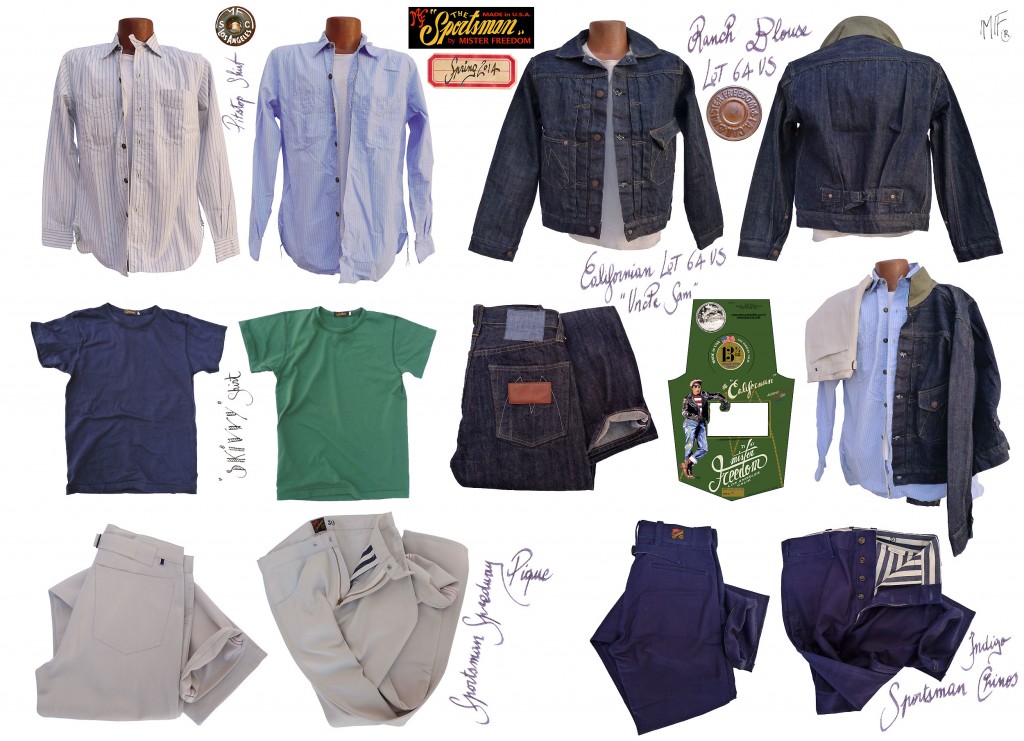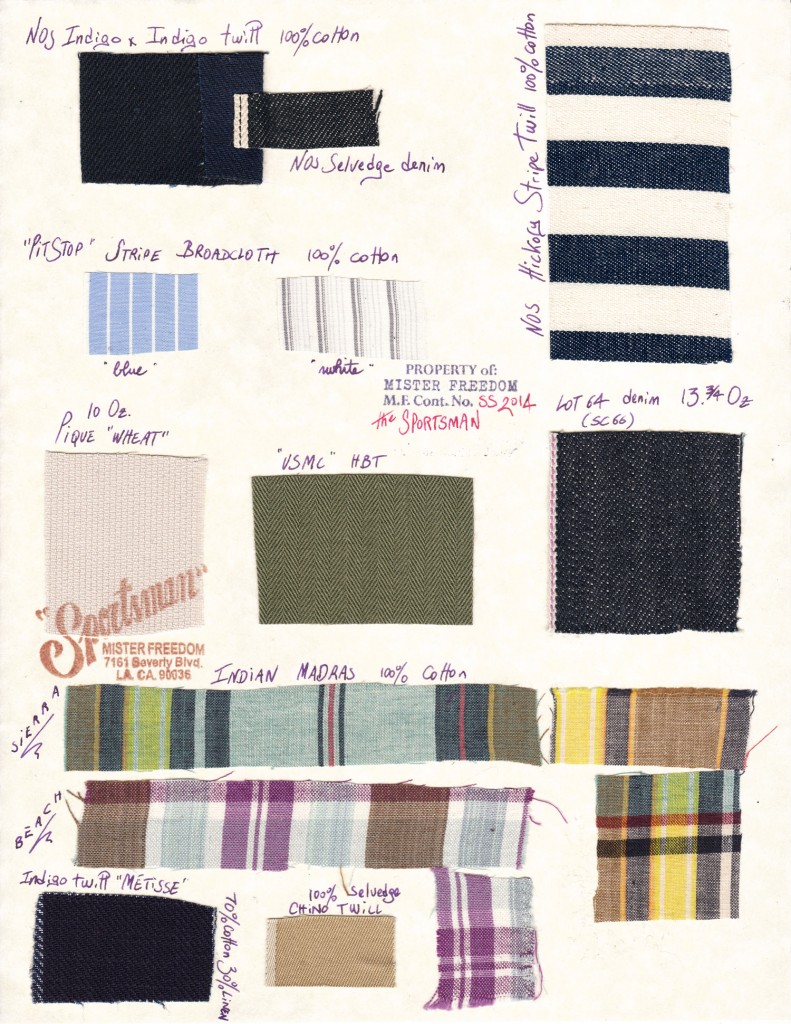 For the up-coming endless Spring Summer 2014 season, we are adding some "60's beach movie meets Uncle Sam" vibe to the mfsc "The Sportsman" catalog.
All made in USA.
The line-up will include:
* Board Shorts: NOS cotton twill, stripe and indigo
* Indian Madras shirts: 'Sierra' or 'Beach' plaid
* 'Wheat' Ranch Blouse and Speedway jeans: off white 10 Oz. Pique
* 'Uncle Sam' Edition Lot.64 Ranch Blouse and Californian Blues Jeans: 13 ¾ Oz. selvedge denim (SC66)
* 'Pitstop' broadcloth shirts: blue and white
* Sportsman Chinos: 'Beach' selvedge chino twill and Indigo 'métisse' cotton/linen
All items in production right now, full specs as each item drops, sometime during Feb/March 2014.
Please email sales@misterfreedom.com with any question not answered above.
Thank you for your support.
Comments
comments