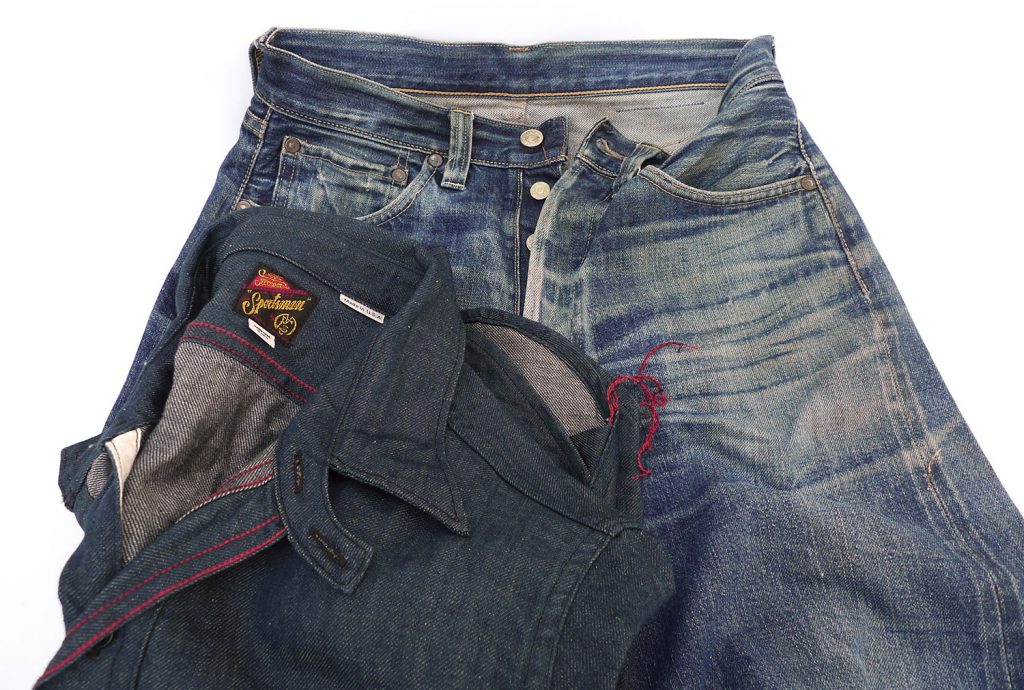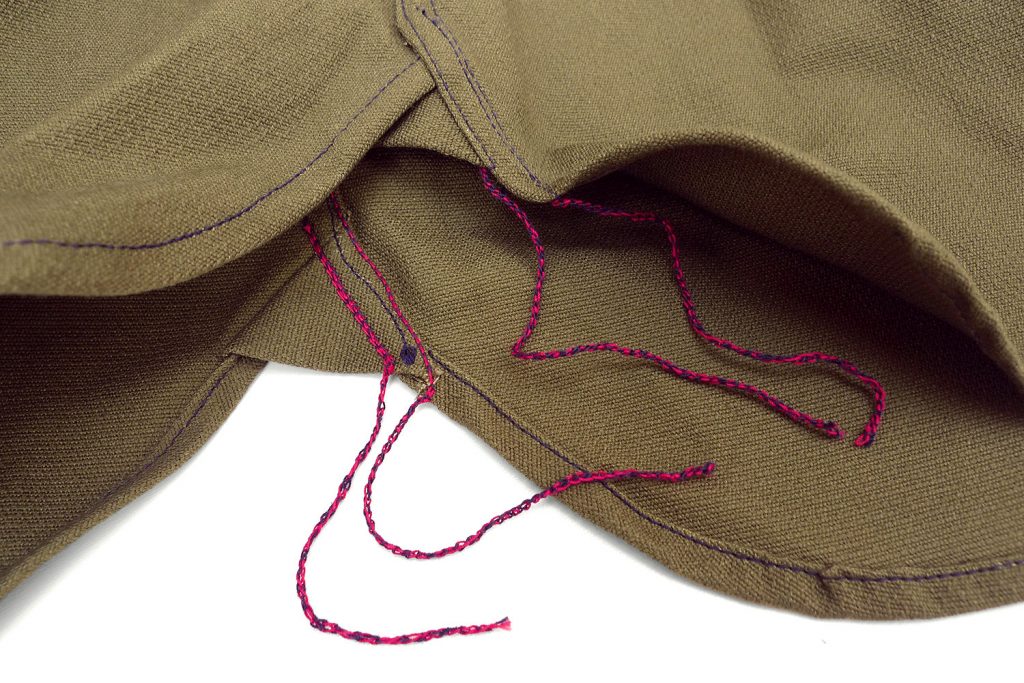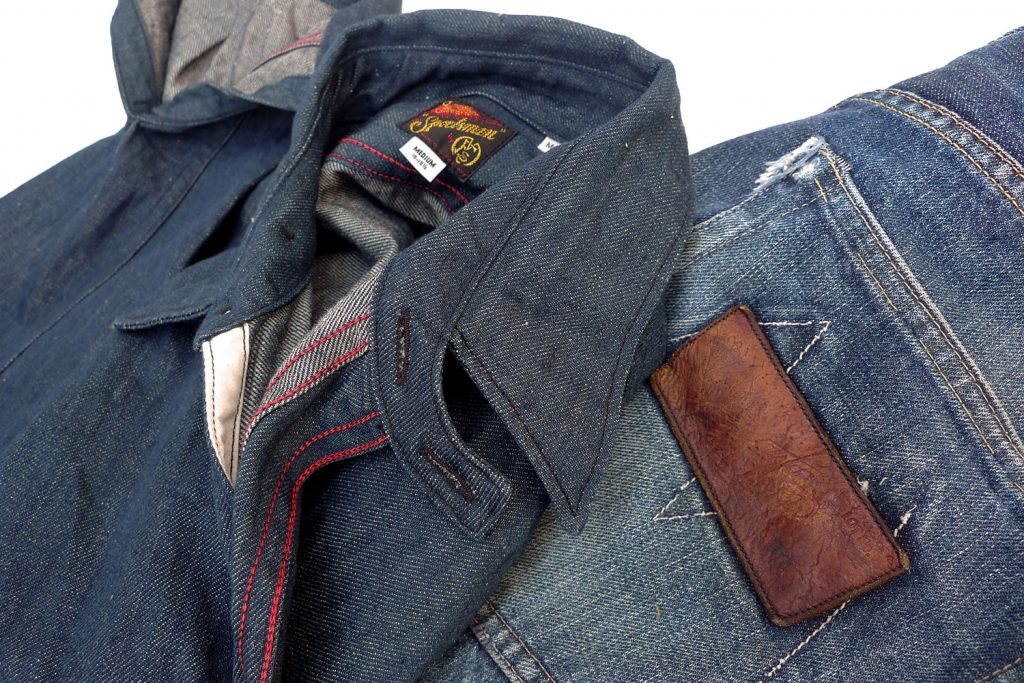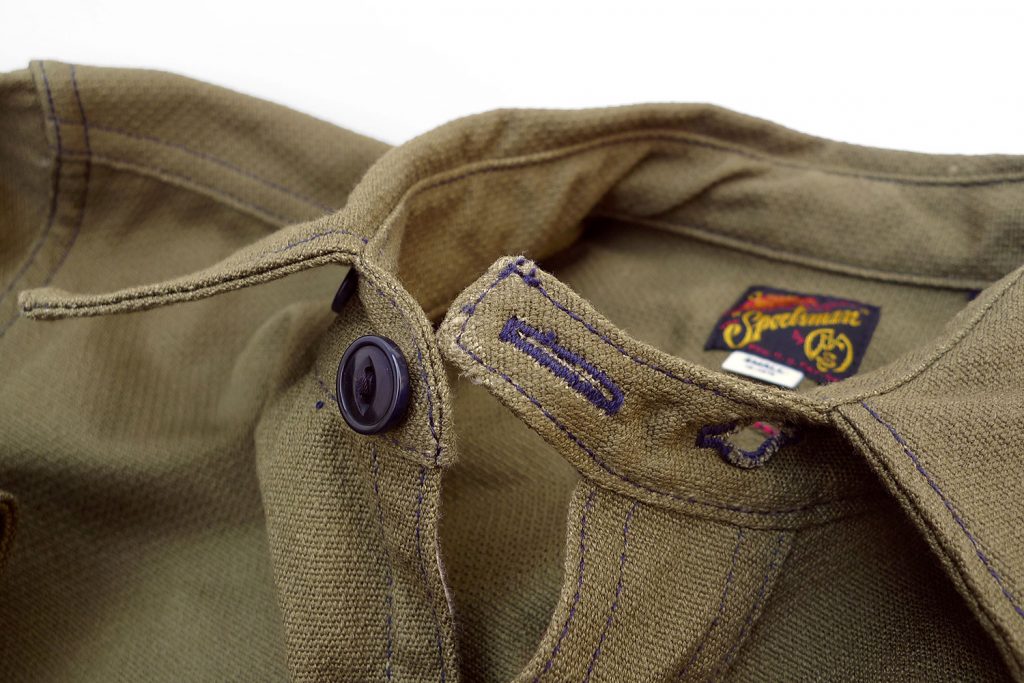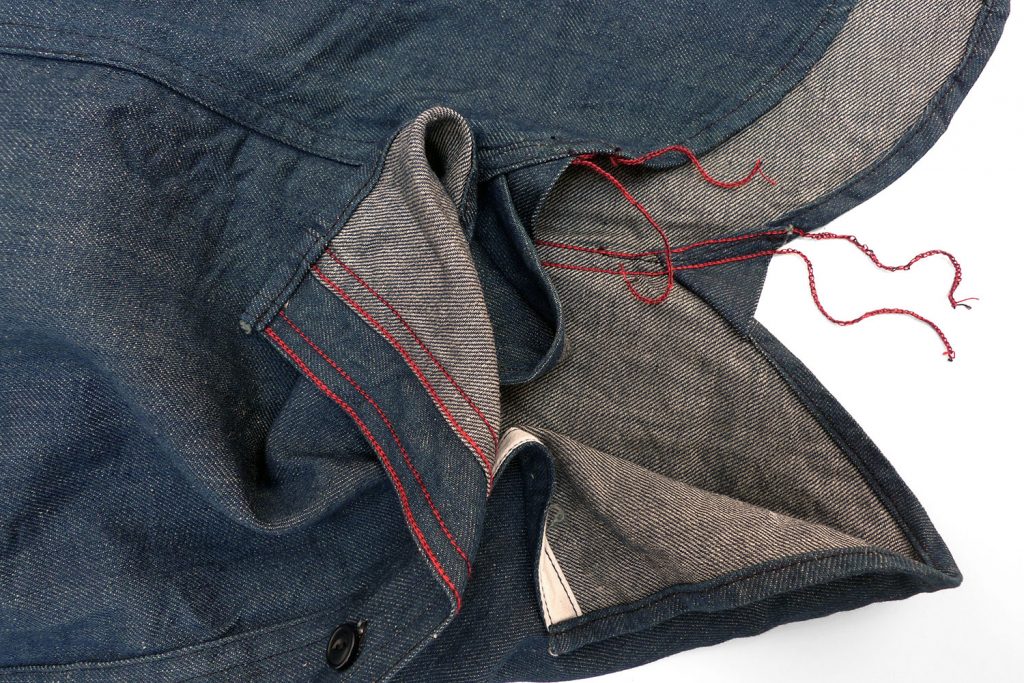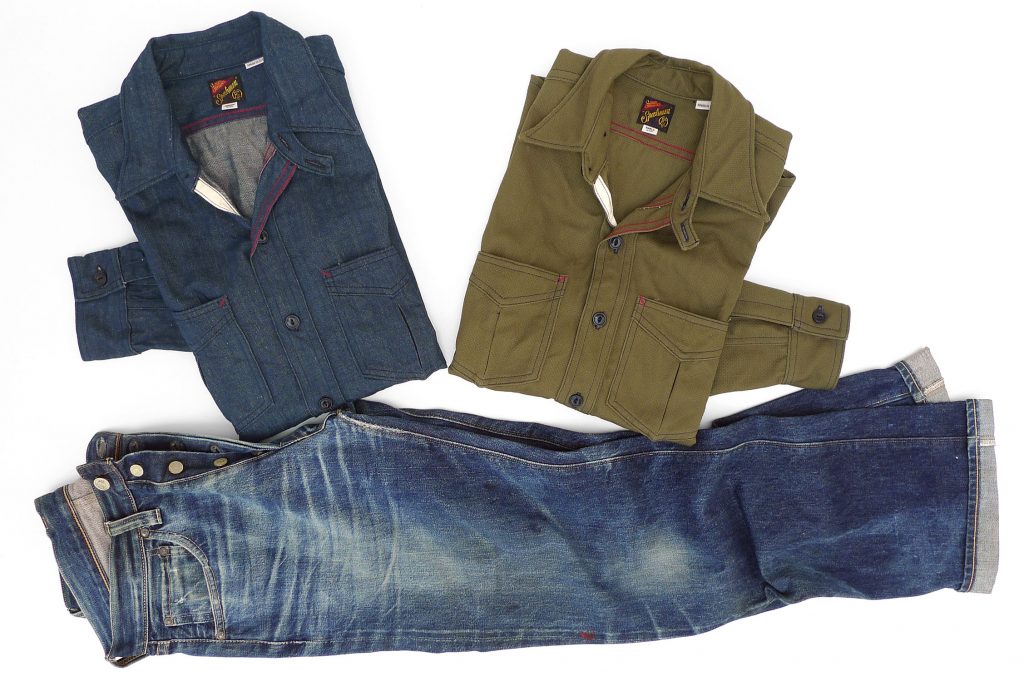 Mister Freedom® "Ranger Shirt", NOS Olive Birdseye Piqué & NOS cotton/linen crosshatch denim.
Sportsman catalog FW2017.
Made in USA.
The first installment of Fall 2017 comes in the form of two new models of our popular Ranger Shirt, an addition to the Mister Freedom® all-made-in-USA Sportsman catalog.
Following its original release in a smashing assortment of vintage selvedge Madras textiles, the Ranger Shirt pattern is now available in two distinct New Old Stock fabric options.
The first is a slubby crosshatch denim twill, a fancy 70% cotton/30% linen blend, milled in Italy. This elegant yet rugged indigo moss blue fabric has previously been featured on the Continental Trousers and Continental Vest, and will fade to an attractive range of blue hues overtime.
The second option is a crispy 100% cotton piqué, with a 'birdseye' woven texture reminiscent of certain 1950's casual sportswear fabrics, in an olive green color similar to vintage 50's BSA uniform shirts, as occasionally styled by France's most notorious Boy Scout, debonair troubadour Serge Gainsbourg.
The MF® Ranger Shirt is designed in California by Mister Freedom®, and made in USA in collaboration with Sugar Cane Co.
FABRIC:
a) Slubby 11 Oz. crosshatch denim twill, indigo moss blue (blue with a greenish sheen), slubby 70% cotton 30% linen blend, milled in Italy. New Old Stock.
b) Crispy 100% cotton birdseye piqué fabric, vintage "BSA" olive color, NOS.
DETAILS:
* Original Mister Freedom® mfsc pattern, inspired by classic 1930's-40's workwear and casual preppy shirting.
* Relaxed silhouette and fit.
* Double chest pockets, inverted box-pleat, red bartack accents.
* Chin strap.
* Full button front, featuring corrozzo wood 1950's-style "Cat Eyes" buttons.
* Side gussets, self fabric.
* White cotton poplin button placket facing.
* Tonal stitching on denim model, navy blue stitching on olive model.
* Inside contrast red chainstitch.
* Made in USA.
SIZING/FIT:
We recommend an initial cold soak/rinse and line dry. Both fabric options will shrink to roughly the same measurements. These FW2017 Ranger Shirts are true-to-size. I wear a comfortable medium in both options, my usual size in mfsc shirting.
Refer to sizing chart for approximate measurements, post cold soak/line dry.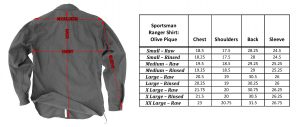 CARE:
Low-maintenance garment. Launder when needed, cold water, minimal eco-friendly detergent, line dry or heat dry.
Available raw (un-washed)
Sizes
Small
Medium
Large
X-Large
XX-Large
Retail: $279.95
Available from www.misterfreedom.com, our Los Angeles HQ, and fine retailers around the World.
Email sales@misterfreedom.com or call 323-653-2014 with any questions unanswered above.
Thank you for your support.
Christophe Loiron
Mister Freedom®
©2017
Comments
comments