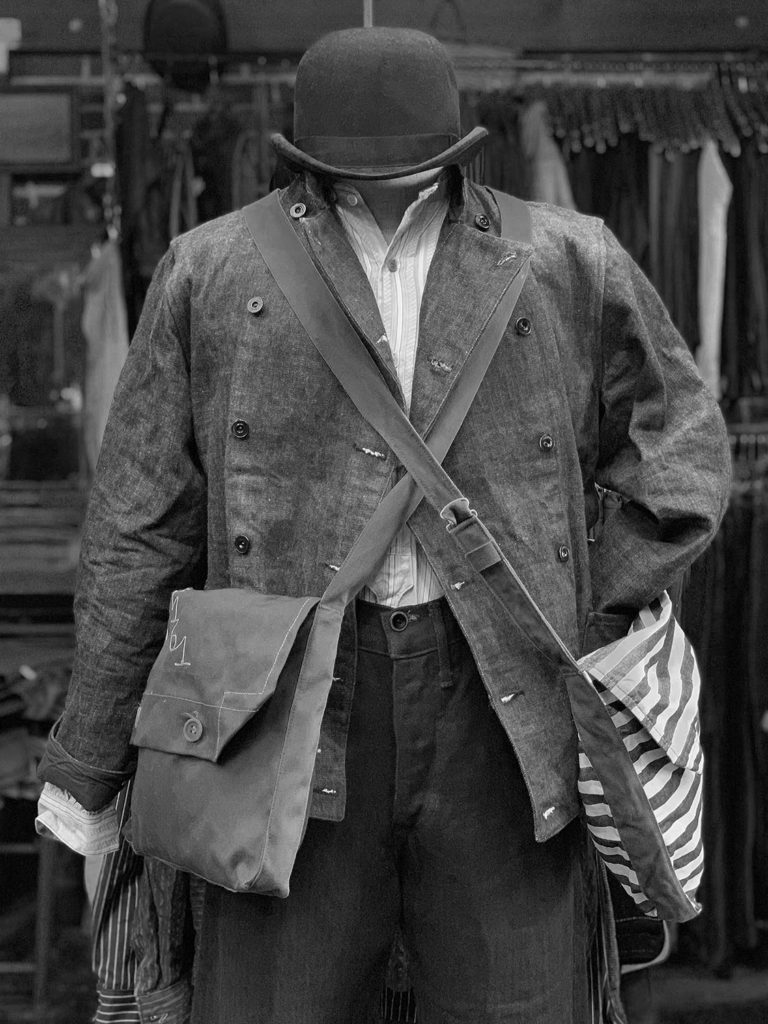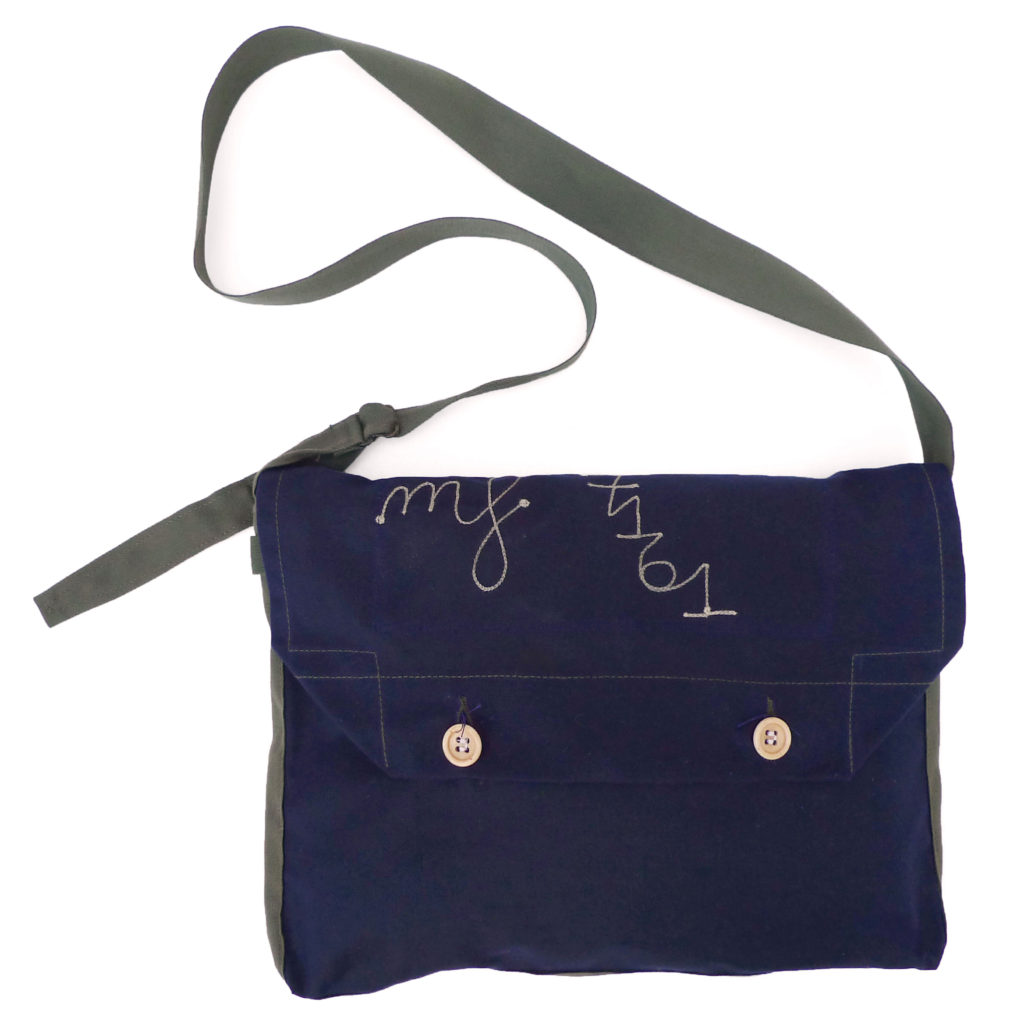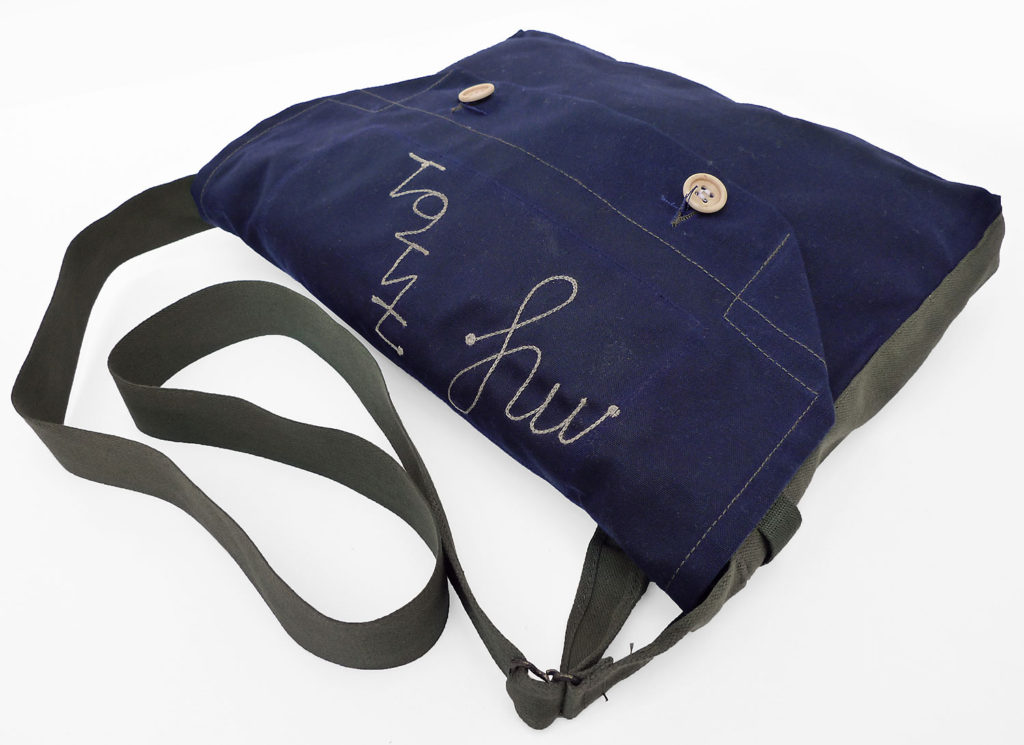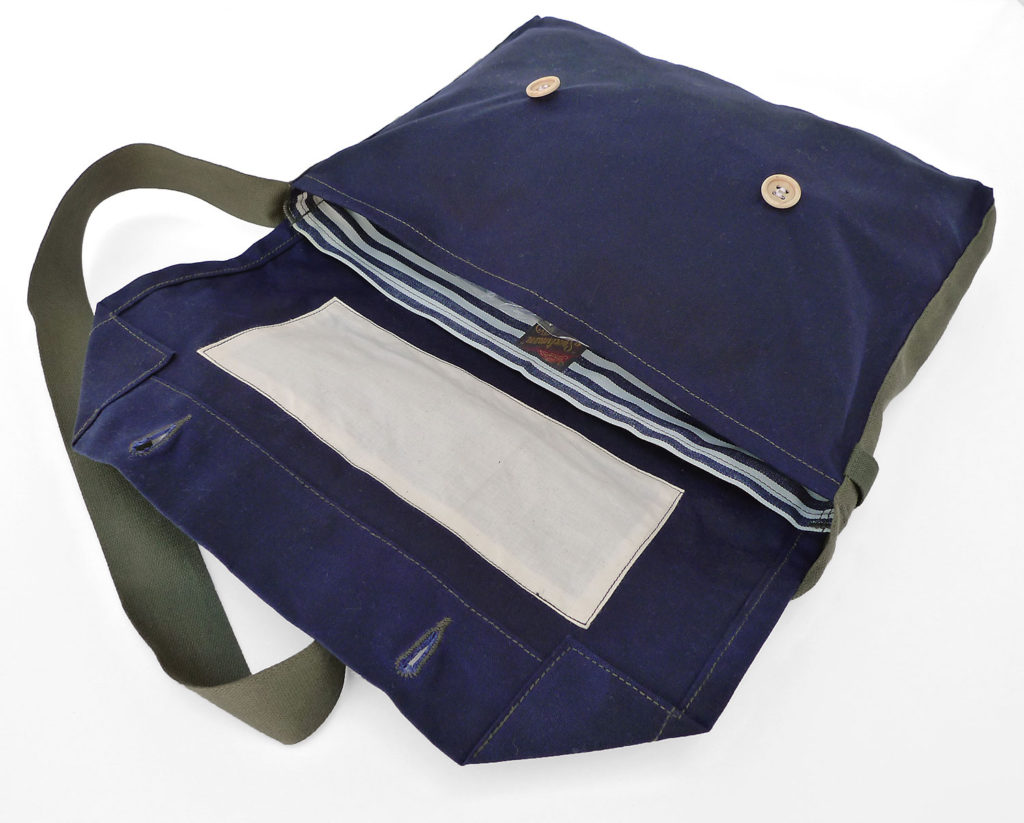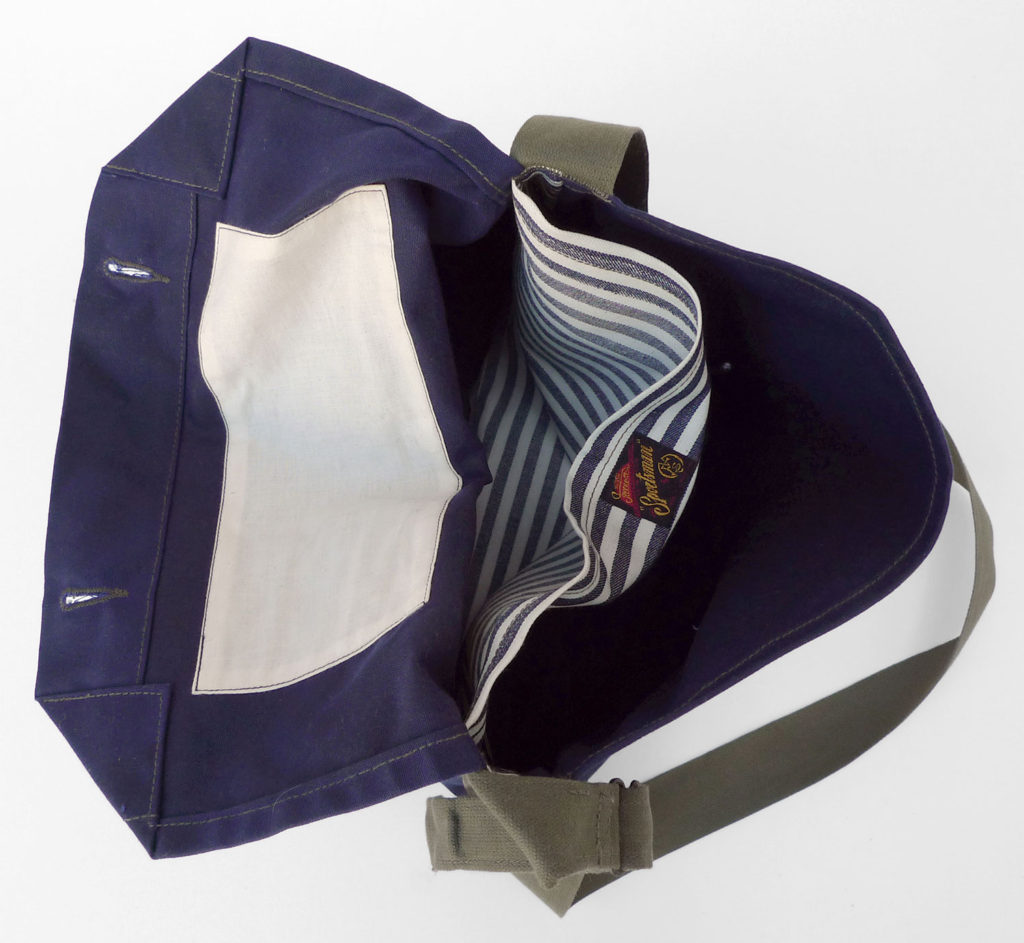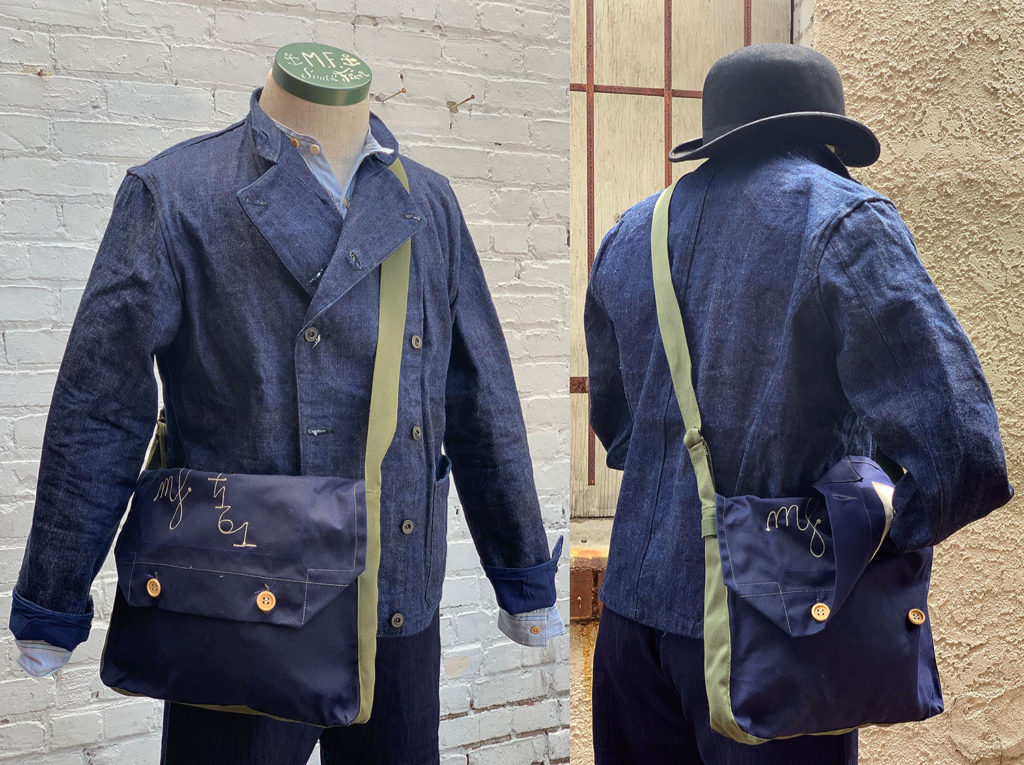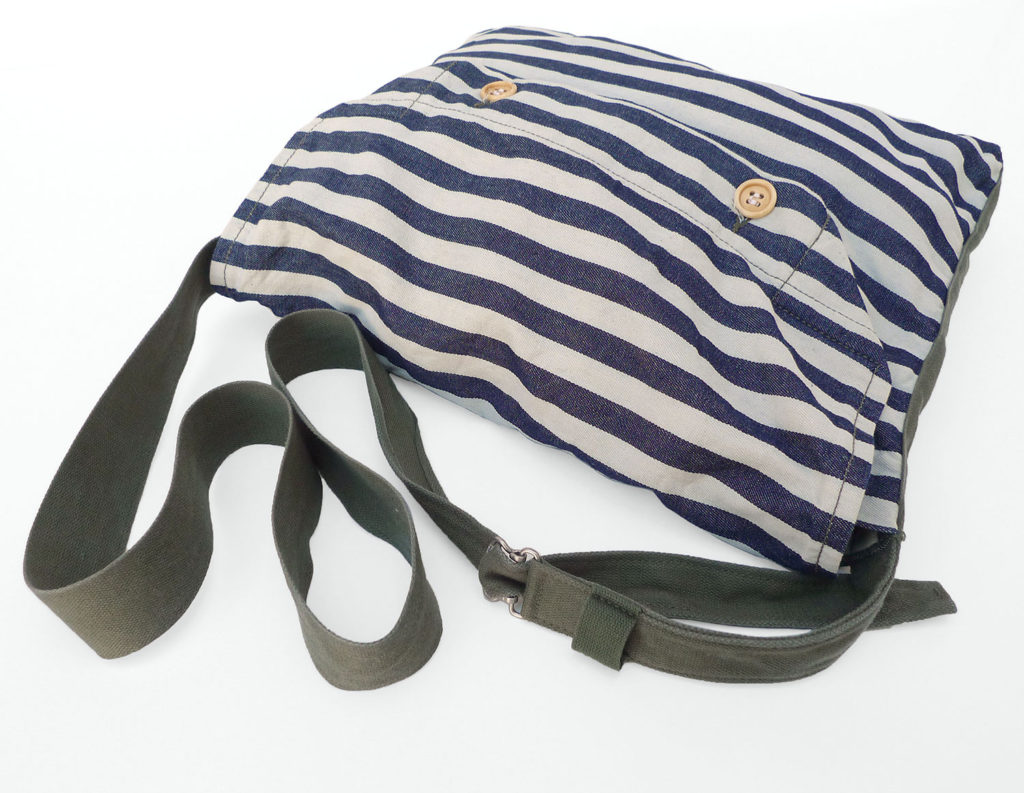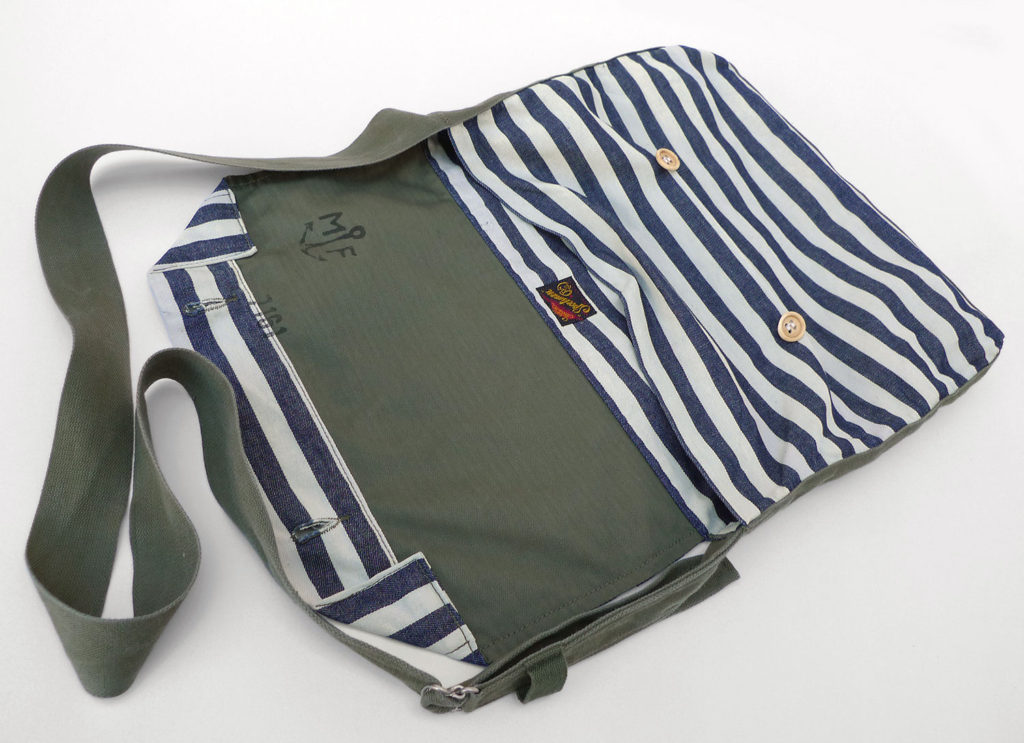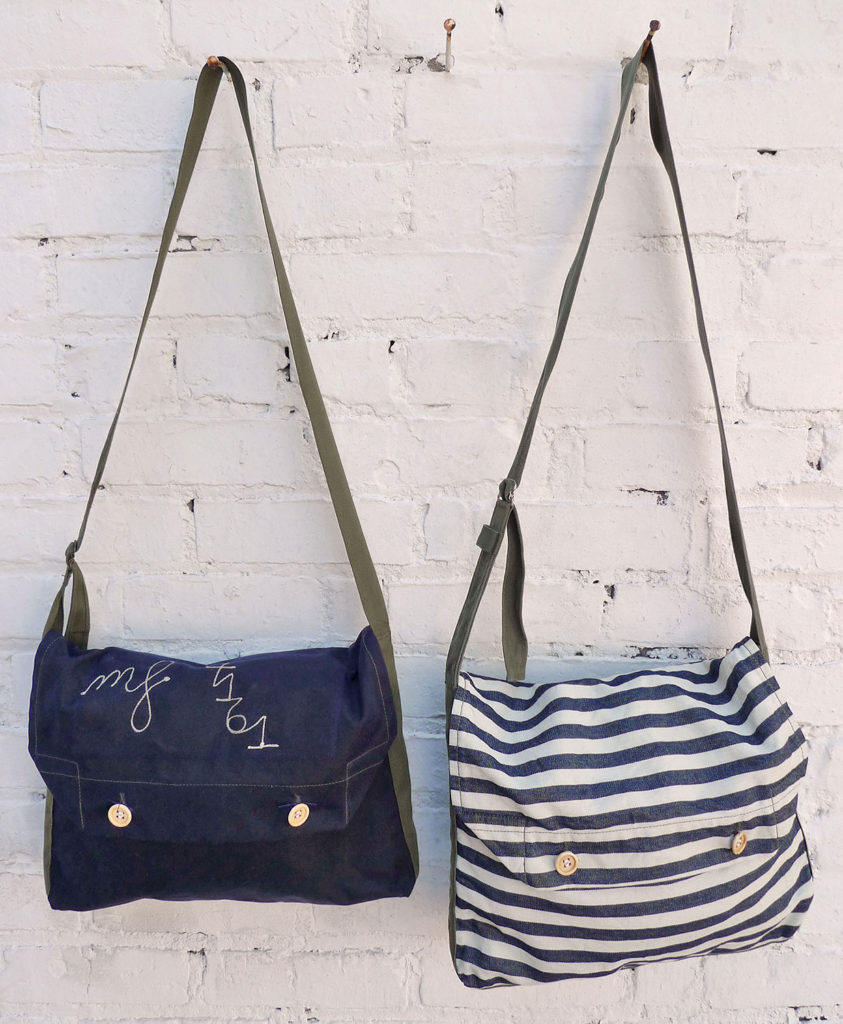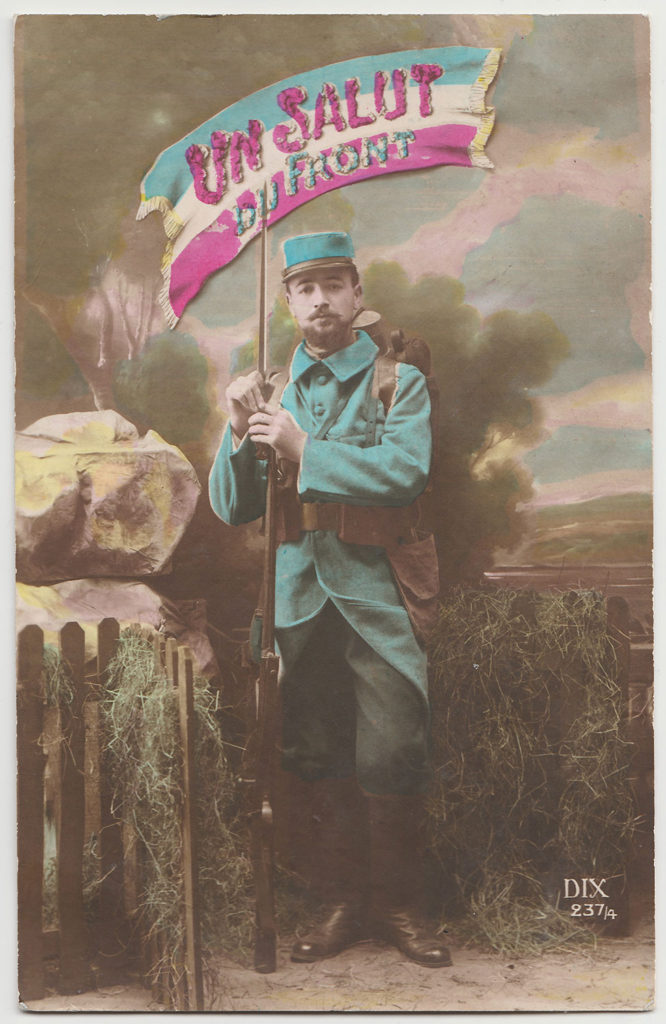 Mister Freedom® "MUSETTE mf7161"
Sportsman catalog x FW2019 PiouPiou.
Made in USA.
The MF® "Musette" pattern was introduced sometime in 2011, and is our interpretation of the M1892 haversack issued to French troops from the late 1800's to the mid 1930's. These "bread bags" were mostly used for carrying provisions. Soldiers on the front lines frequently carried two, packed with a loaf of bread, saucisson, and the daily ration of Père Pinard (250ml in 1914, 500ml in 1916… and a full 1/4 galon bottle by 1918) to numb the gruesome reality…
Our 2011 model, the Musette "Biribi", was initially released in NOS indigo stripe ticking. This updated 2019 "Biribi" Type II features the same shell fabric but an Olive Drab adjustable strap (Vietnam-era NOS US Mil-Specs OD cotton webbing) and matching flap facing (NOS OD cotton HBT).
To compliment our mfsc FW2019 "PIOUPIOU" capsule collection, we are also issuing a modified version in a dark navy blue waxed cotton canvas. We have added an inner dividing panel. The custom chainstitched "mf 7161" Musette adornment, embroidered on a vintage hand-cranked CORNELY machine, is a reference to French military wool blanket markings of the period. The flap is unlined but is backed by a large blank cotton muslin patch, ready for personal markings.
The adjustable shoulder strap is cut from Vietnam-era NOS US Mil-Specs Olive Drab cotton webbing, and features a vintage-style two-prong metal buckle. The strap slack can either be slid through the buckle, or inserted through the webbing loop.
Note: These are unstructured bags. Neither models are padded and should not be considered as shock-proof protective carrying sleeves for laptop computers or iPads.
The Musette mf7161 is designed and manufactured in California by Mister Freedom®.
SPECS:
FABRIC:
1) "Biribi" model: NOS indigo stripe ticking, selvedge ID. NOS Olive Drab cotton HBT facing.
2) "mf7161" model: Navy blue waxed cotton canvas, moderate water-repellent properties.
DETAILS:
* Original MF® pattern, inspired by French military M1892 haversacks.
* Approximate dimensions: 14 inches x 11 inches x 1½ inch.
* Intricate construction with no open seams or overlock.
* Double layer body.
* Light weight.
* Adjustable shoulder strap.
* Vintage genuine bone buttons.
* "mf7161" model only: indigo stripe ticking inner divider, custom chainstitch embroidery on flap, backed with solid muslin patch for perso markings.
* Made in USA.
Available pre-rinsed only ("Biribi" model), and raw only ("mf7161" model)
CARE:
Machine wash when necessary, delicate cycle, cold water, minimal eco-friendly detergent. Hang dry.
The waxed canvas Musette may need to be hand re-waxed after wash to regain its somewhat water-repellent properties.
Available from www.misterfreedom.com, our Los Angeles brick & mortar store, and fine retailers around the World.
Email sales@misterfreedom.com or call 323-653-2014 with any questions unanswered above.
Thank you for your support.
Christophe Loiron
Mister Freedom®
©2019
Comments
comments