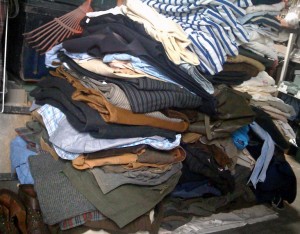 Sounds like a Slim 'n Slam impro-a-rooney…but this is a sneak peak of a small part of the bounty gathered in Europe, where I am at the moment. A lotta amazing and hard-to-find vintage 1910's to 50's hunting/work/gentleman farmer/military/… gear.
Should make it's way to Califonia-é soon and hit MF store by mid-January 2009.
Enjoy the Holidays and stay warm and cool!
Comments
comments